J-STORIES - In January, a wooden objet d'art from Japan attracted the attention of visitors to the Maison & Objet 2023, a global interior design trade fair in Paris.
Handmade from old wood propped up on two slabs of stone, it was designed by craftsmen at the Nagano-based construction and interior design company Sansui-sha, and was well received by the many visitors to the fair for its sense of history, according to company CEO Hiroaki Yamakami.
"The appeal is that you can feel the story of the old wood, accumulated over many years," he said.
Sansui-sha has sought to convey that feeling far and wide, rescuing lumber from old Japanese homes that have been demolished. For the Paris exhibition, which in January featured some 2,300 brands from over 140 countries and regions, Yamakami says the company unveiled its "SANSUI" label, a global brand developed with the Nagoya-based suzusan, a traditional textiles company that has enjoyed success overseas and whose CEO, Hiroyuki Murase, studied art in Europe.
Suzusan's support proved invaluable to Yamakami's company. Founded in 1930 by Yamakami's grandfather as a carpentry business, it took on a new direction in 2006, when it focused its efforts on traditional Japanese houses and old lumber. "As we changed business stages, we became interested in expanding overseas, but we did not know exactly how to proceed," Yamakami has said in an interview.
Murase immediately recognized Suisan-sha's trump card: old Japanese wood.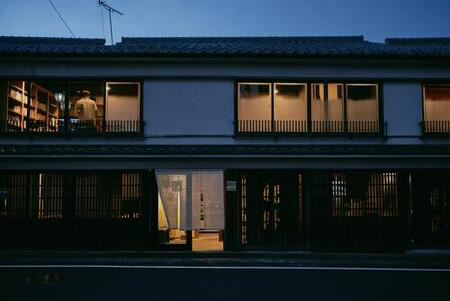 Many traditional Japanese homes, which are called "minka," or kominka," and other old wooden buildings often contain high-quality wood that is not only sturdy, but is full of character.
It is also increasingly rare. Since Japan's growth years of the 1960s and '70s, many such buildings have been demolished, often due to safety concerns in a country with a high frequency of earthquakes and other natural disasters. In many cases, beams and pillars made from this precious lumber are simply thrown away.
Sansui-sha
is one of a number of companies and individuals in Japan that are protecting and upcycling this old wood into new products, each time helping conserve the environment and saving a little of Japan's architectural heritage from oblivion.
"It's a waste when these precious old houses are demolished and the old wood thrown away," says Yamakami, who became the company's third-generation CEO in 2012. "We want to preserve them somehow."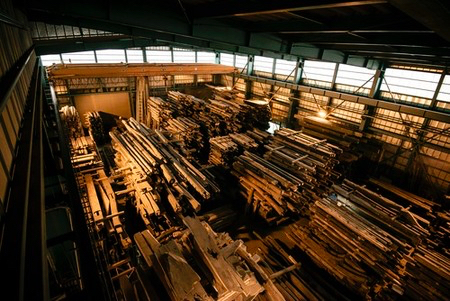 Some of the earliest efforts in Japan to protect this heritage date back several decades, and interestingly were largely at the hands of foreign residents. Notable among them was American author and self-styled Japanologist Alex Kerr, a long-term Japan resident who has rescued thousands of old architectural materials and reconstructed dozens of "minka" homes.
Kerr has also been a driving force behind the
Minka Summit
, which features a variety of events, including DIY workshops and lectures and panel discussions by some of the world's leading Japanologists, craftspeople, architects and sustainability experts, both foreign and Japanese.
Among them is Yoshihiro Takishita, a self-taught minka architect who like Kerr has salvaged and rebuilt dozens of Japanese minka.
Another Japanese company that made early inroads into the protection and upcycling of old building materials and furniture is Muktone Co. Based in the city of Sagamihara just west of Tokyo, the company began its operations in 1997, rescuing and restoring exquisite pieces of old furniture, fittings and other materials and selling them through its Kofukuan store. Some customers shop there to find materials to help them reconstruct old minka homes.
Indeed, there is some demand for historic old Japanese wooden houses, which can be dismantled and relocated, and for using old wood as interior decoration. But this is not without challenges. As old Japanese buildings have disappeared from Japan's architectural landscape, so too have the craftspeople who can preserve and manage the lumber.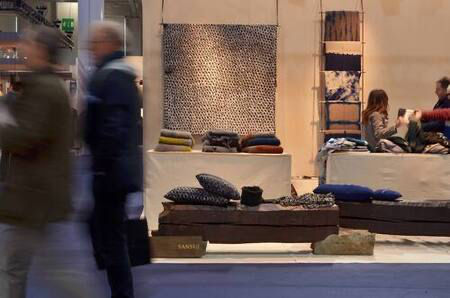 While part of the Minka Summit's remit is to pass on time-honored techniques, Sansui-sha is addressing such issues by handling everything from lumber recovery to reuse itself. The company currently has around 5,000 pieces of old lumber such as pillars and beams in its warehouse. Each dates from before World War II and is labeled with its place of origin.
To date the company has employed this stock in the design and construction of 500 buildings across Japan. These include a concept store for footwear maker New Balance, and a store for the clothing brand Beams, both in Tokyo. It has also worked with restaurants, accommodations, and public facilities interested in infusing an old Japan feel to its premises.
In 2020, Suisan-sha received a Good Design Award for its efforts to preserve Japanese architectural techniques and culture through recycling old houses and lumber.
The company is also working to help solve the widespread issue of vacant homes in Japan. It has started a system- "
Sansuisha Oasis
", in which it rents old homes, renovates them, leases them, and helps tenants open restaurants.
"Ideally, we would preserve old homes as they are," Yamagami told J-Stories. "If we respect the wishes of people who have inherited these old homes, but also create attractive stores and facilities that make use of them in rural parts, that can lead to a virtuous cycle in which the countryside is revitalized."
Yamagami is also looking further afield, and plans to focus on expanding the business overseas, setting up a gallery in Paris within a year and aiming to increase overseas sales to around 50 percent of total revenue.
Translation by Tony McNicol
Top page photo by Sansuisha
For inquiries about this article, please contact jstories@pacficbridge.jp
Click
here
for the Japanese version of the article.
In addition to J-stories' own research, this article also uses information from the following websites: