J-STORIES - Today's cities are facing monumental problems such as climate change, energy crises, natural disasters, and diseases. The bigger the city, the greater the challenge. But Tokyo one of the biggest metropolises in the world, is taking on the challenge and aiming to lead the charge in finding solutions and creating a sustainable future for cities in the world through collaborations with startups.
The first step of this plan was to host
City-Tech Tokyo
, a global start-up event that was joined by over 25,000 participants, including those who attended online, during the two-day event earlier this week. Organizers say that a majority of some 400 start-ups there joined from overseas, coming from 35 different countries. 
City-Tech Tokyo is the first all-English major pitch event hosted by the Tokyo government, and among the big name guests was Ben Horowitz, co-founder of Silicon Valley venture capital firm Andreessen Horowitz, who joined the event online. 
And Tokyo says the city is ready to respond to the needs of the global start-up community.
On top of providing a hub for experts and startups to gather, the Tokyo government pledged billions of yen in investment: "Within five years, Tokyo plans to provide more than one billion US dollars to support startups," Tokyo Gov. Yuriko Koike said at the event's opening ceremony on Feb. 27.
Despite being the third largest economy and a leader in the tech industry, Japan sits at 15th place among 100 countries in the Startupblink ranking of Top 100 Startup Business-Friendly Countries in 2022. Furthermore, of the 1200 existing unicorn companies, only 10 are Japanese, compared to the United States, which boasts over 700. 
Against that background, Tokyo spent billions of yen to host the high-profile start-up event, hiring global PR and consulting firms and creating promotional materials in English as a part of Sushi Tech Tokyo (short for Sustainable High City Tech Tokyo), the overall concept led by the Tokyo Government aiming to overcome urban challenges.
CityTech Tokyo held a pitch competition wherein participants competed for the 10 million yen startup money grand prize based on the theme: "cutting-edge city tech for a sustainable society". Among the 20 semifinalists, the grand winner was Kyoto Fusioneering, a Japan-based startup working towards developing Japan's first nuclear fusion power plant.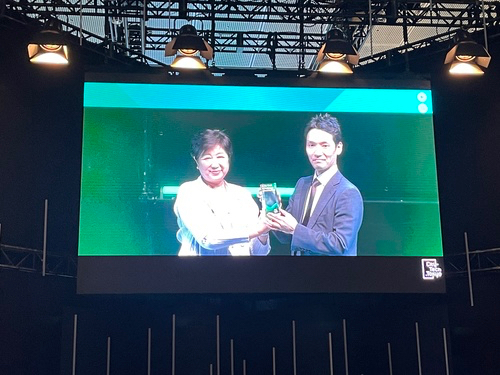 An employee of Innoqua Inc., an artificial coral breeding startup, told J-stories, "City-Tech Tokyo gave us networking opportunities and opened doors to spreading our business abroad".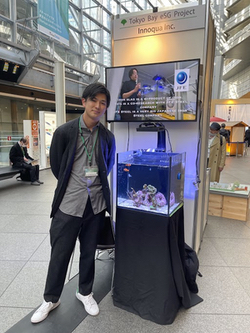 With the Tokyo governor pledging government support and investment in startups, City-Tech Tokyo may be the stepping stone for Japan to jumpstart its startup industry and assert its status in the field as they prepare for their next round scheduled for May 2024.
For inquiries about this article, please contact jstories@pacficbridge.jp
In addition to J-stories' own research, this article also uses information from the following websites: