J-STORIES - Japan has a long history of what could be called therapeutic tourism, with people traveling around the country to enjoy the purported benefits of the country's countless mineral-rich hot springs.
And as Japan looks at ways to revitalize local economies, a pioneering cancer-treatment facility in one of Japan's best-known geothermal spring regions is looking to tap into that history and the increasing demand for medical tourism.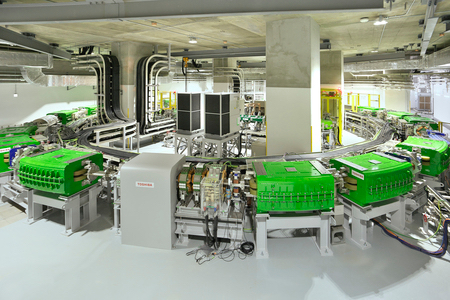 Heavy ion beam therapy is a relatively new type of radiation therapy, especially in comparison to the more conventional cancer treatments of surgery, chemotherapy, and radiation that are more widely on offer today. 
The new therapy is less invasive than surgery and easier on the body than chemotherapy, allowing patients to resume normal life more quickly.
It involves carbon atom nuclei being accelerated to approximately 70 percent of the speed of light and targeted at cancerous tumors. The particle beams do not easily diffuse within the body, so can be aimed with pinpoint accuracy and are less likely to damage healthy cells near the tumor. 
The East Japan Heavy Ion Center makes use of a rotating gantry that can target beams from various angles while a patient lies down, making it easier to receive treatment. According to the center's director, Kenji Nemoto, heavy ion therapy is both more effective than conventional radiation therapy and shorter in terms of treatment time.
In Japan, however, various issues still need to be addressed. Under the national health insurance system, only a limited number of cancer types can be treated using the technology, and in other cases not covered by insurance, treatment may be prohibitively expensive. In addition, the treatment is not suitable for patients who have already received radiation therapy.
Nemoto, who is also vice principal of Yamagata University, told J-Stories that he'd like more domestic and overseas patients to learn about heavy ion radiation therapy, and for more eligible people to receive treatment. From June this year, the center will start offering patients customized medical tourism packages lasting several weeks that allow them to fully concentrate on their treatment.
Meanwhile, travel agency
Yamashin Kanko
is organizing short medical tourism packages that include other treatments, such as brief stays at Yamagata's Zao Onsen Hot Springs Resort combined with
PET and CT scans
at hospitals in the prefecture.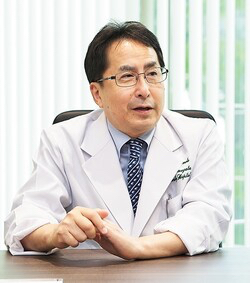 In post-war Japan, tourism in general, and "therapeutic tourism" in particular, was seen as a way to spread the country's new-found wealth. And in combination with medical tourism, it could potentially help revitalize regional economies like Yamagata once more. The Ministry of Land, Infrastructure, Transport and Tourism, and the Japan Tourism Agency are calling for the development of tourism products that take advantage of local attractions, which includes Japan's world-leading medical technology. Medical tourism could thus attract wealthy visitors from both within Japan and overseas to struggling rural areas such as Yamagata.
As one of the local tourism companies participating in the project, Yamashin Kanko has been cooperating closely with accommodation facilities, transportation companies, local government, tourism associations, and medical facilities. 
Shinya Yarimizu of the company's Sales Division told J-Stories, "We will continue our relationships with partners and aim for medical tourism that is a cooperative project for the whole region, rather than just run by one company."
Translation by Tony McNicol 
Top page photo by The East Japan Heavy Ion Center
For inquiries about this article, please contact jstories@pacficbridge.jp
Click 
here
 for the Japanese version of the article.