J-STORIES - A Japanese startup has produced a special coating that can turn pretty much anything into energy.
The "Hatsuden Ink" coating, which was developed by Chikara Shimoyamada and Takehito Kato of
Solar Power Painters
, consists of four types of ink applied to the surface of the object material, and a fifth coat that serves as a protective agent.
The company's immediate plan is to offer Hatsuden Ink to companies that handle film, glass and fabric products that could be coated and turned into photovoltaic panels and marketed to the general public. But in theory the coating, which was launched in March, could be painted on almost anything, making it a promising alternative to the current solar energy landscape.
Solar panels on the market today generally use hard and heavy silicon and other semiconductors that increase manufacturing costs and limits where they can be installed. Major companies and research institutes, however, are competing to develop "paintable solar cells" that use solvent-based organic semiconductors, a next-generation energy technology that can reduce panel cost capital expenditure by 90 .percent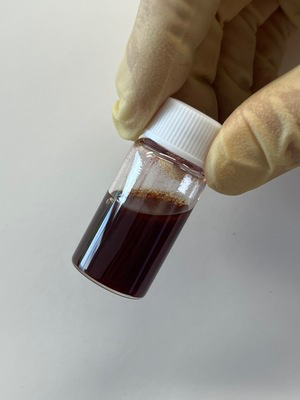 Shimoyamada and Kato are both former students at one such facility, the National Institute of Technology, Oyama College, where they first started to develop the solar coating technology. Today, Shimoyamada serves as Solar Panel Painters' CEO, while Kato is a professor at the college.
Their product has been well named: "hatsuden" is the Japanese word for "power generation."
And while conventional solar panels tend to contain harmful materials such as lead, their power generation coating is kind to the environment and can be easily disposed of, or recycled. The company hopes to commercialize its proprietary technology in around five years.
A significant problem to be solved before commercialization, however, is efficiency. Existing silicon-based solar panels convert 15 percent to 20 percent of sunlight into electricity, compared to just 3 percent for Hatsuden Ink. The company says it is aiming to increase that figure to 7 percent.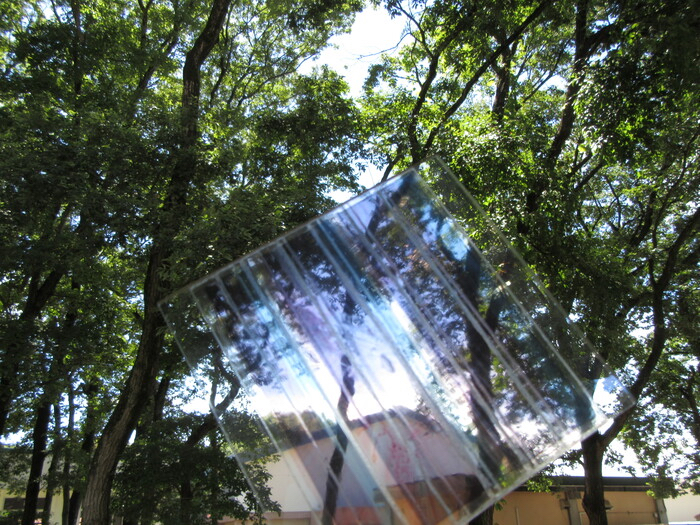 Interestingly, the development of Hatsuden Ink as the result of a painful personal experience for its developers. Both Kato and Shimoyamada lived through the serious power cuts that followed the 2011 earthquake and nuclear disasters in Japan, and have also witnessed firsthand the difficulties faced by people in developing countries who are forced to cope without electricity.
Furthermore, they realized the crucial role electricity plays in supporting agriculture. The researchers say this led them to want to make people's lives more secure by ensuring access to stable energy supplies.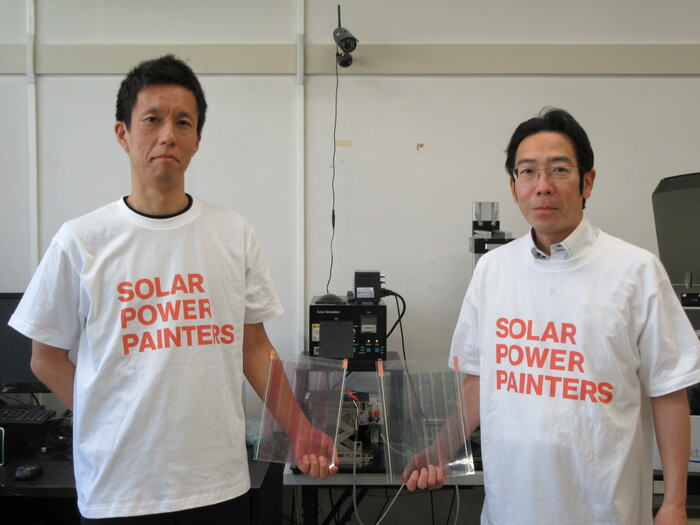 "We are not looking to replace solar panels and other products that use silicon as a substrate, which is currently the main technology," Shimoyamada told J-Stories.
Rather than these advanced-function systems, they are looking to produce simple power systems that can be used by anyone, he adds.
"We want to create electricity that can be used by anyone in the world without exception. We want to create a world where there is no inequality or injustice in the use of electricity," he said.
Translation and editing by Tony McNicol
Top page photo by puhimec / Envato
For inquires about this article, please contact us at jstories@pacificbridge.jp
Click here
for the Japanese version of the article.
In addition to J-Stories' own research, this article also uses information from the following websites: