J-STORIES - At one time, the jet-black kimono bearing family crests known as "montsuki," were an essential item of clothing for weddings, funerals, and other important occasions in Japan. In more recent times, however, a penchant for Western-style clothing in Japan has caused a dramatic drop in demand for  the companies that make and dye montsuki have seen a dramatic drop in demand.
One Japanese company, however, has found a new use for its traditional black-dyeing technology and expertise — breathing life into used clothes. 
By dyeing used clothes black,
Kyoto Montsuki Co., Ltd
hides stains and yellowing, and saves them from the garbage can. Not only does this give clothes a second life and create a new kind of "sustainable fashion," it also helps preserve Japanese black-dyeing techniques for future generations.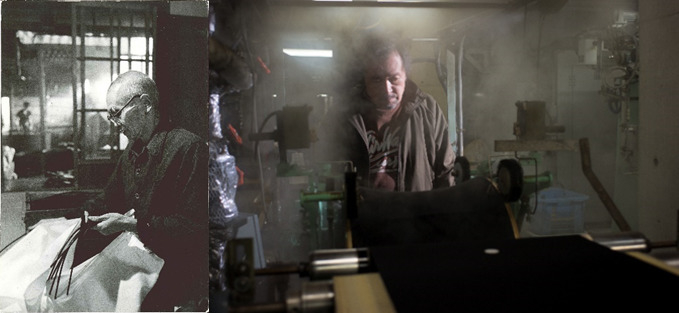 The environmental impact of the apparel industry is a serious global issue and many point the finger at so-called "fast fashion," where clothes are quickly made, casually bought, and soon thrown away and replaced.
Producing a single new garment can use 25.5 kg of carbon dioxide and 2,300 liters of water. Yet, in Japan for example, around 510,000 tons of clothes are discarded each year, which is equivalent to 64 percent of the amount purchased, according to 2020 data.
Many old clothes find their way to other, sometimes poorer, countries. In Chile piles of used clothing cause water pollution and toxic gas producing fires. In Ghana mountains of old and damp apparel become a breeding ground for malaria-carrying mosquitoes, while other discarded clothing is washed into sewers, blocking them and causing flooding.
Kyoto Montsuki, which was founded in 1915, uses a traditional dyeing technique to combat this very modern problem. Its
"shinkuro" (deep black)
method relies on the skill of highly experienced craftsmen. The temperature of the dye is carefully adjusted and the fabric raised and lowered dozens of times during the dyeing process. The fabric is then dried in sunlight to achieve the perfect black.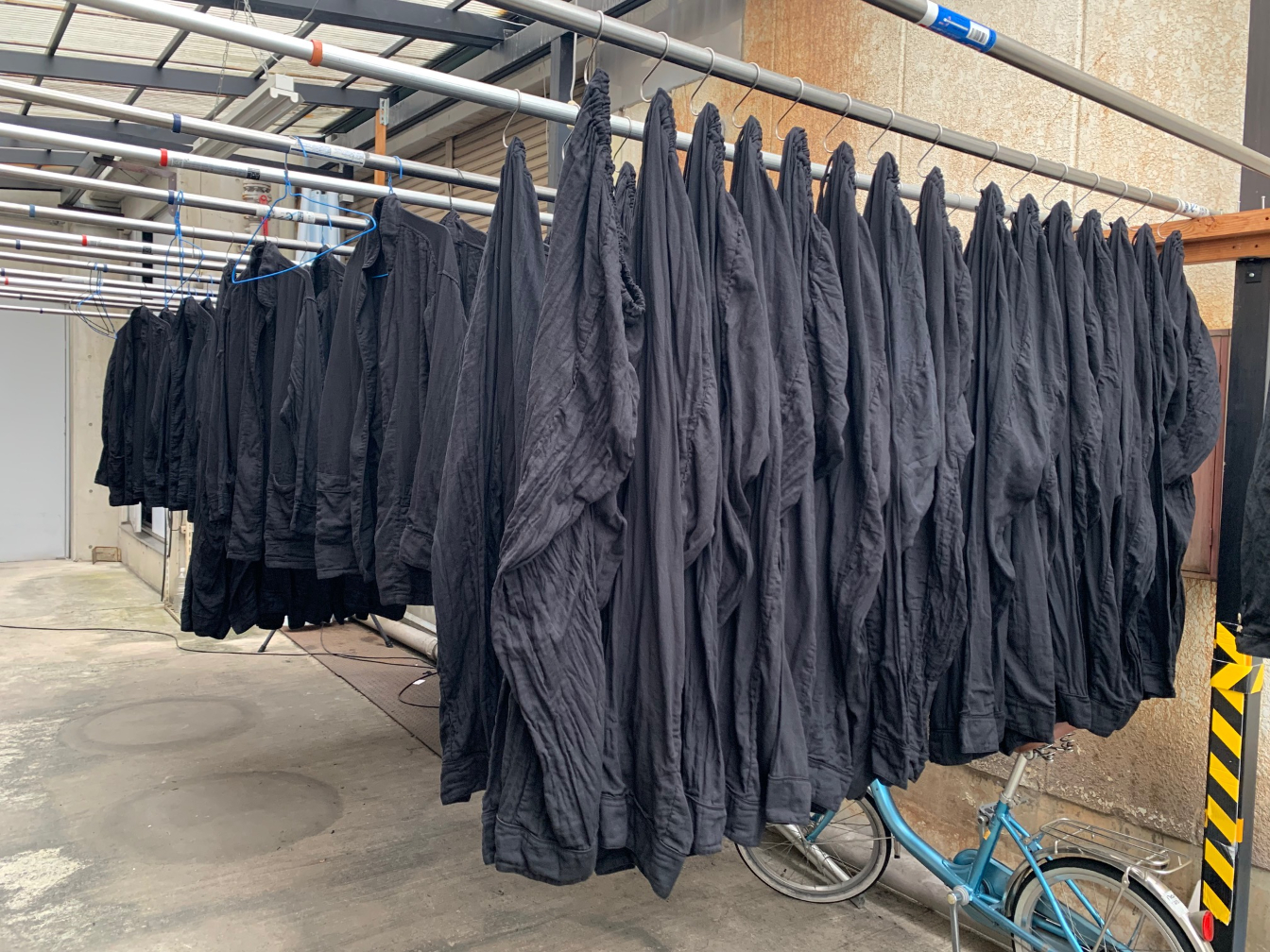 Although the shinkuro technique is traditionally used to dye silk or cotton, any clothes that contain more than 50% natural fibers can be dyed. What's more, the dyed cloth tends to be more water repellent and stretchable than pure natural fabric.
Since the finish depends on the exact ratio of different fibers there is some variation in the shade of black. But the results are often unexpectedly pleasing, and some customers even comment that the dyed clothes are better than when they were new, said Arakawa.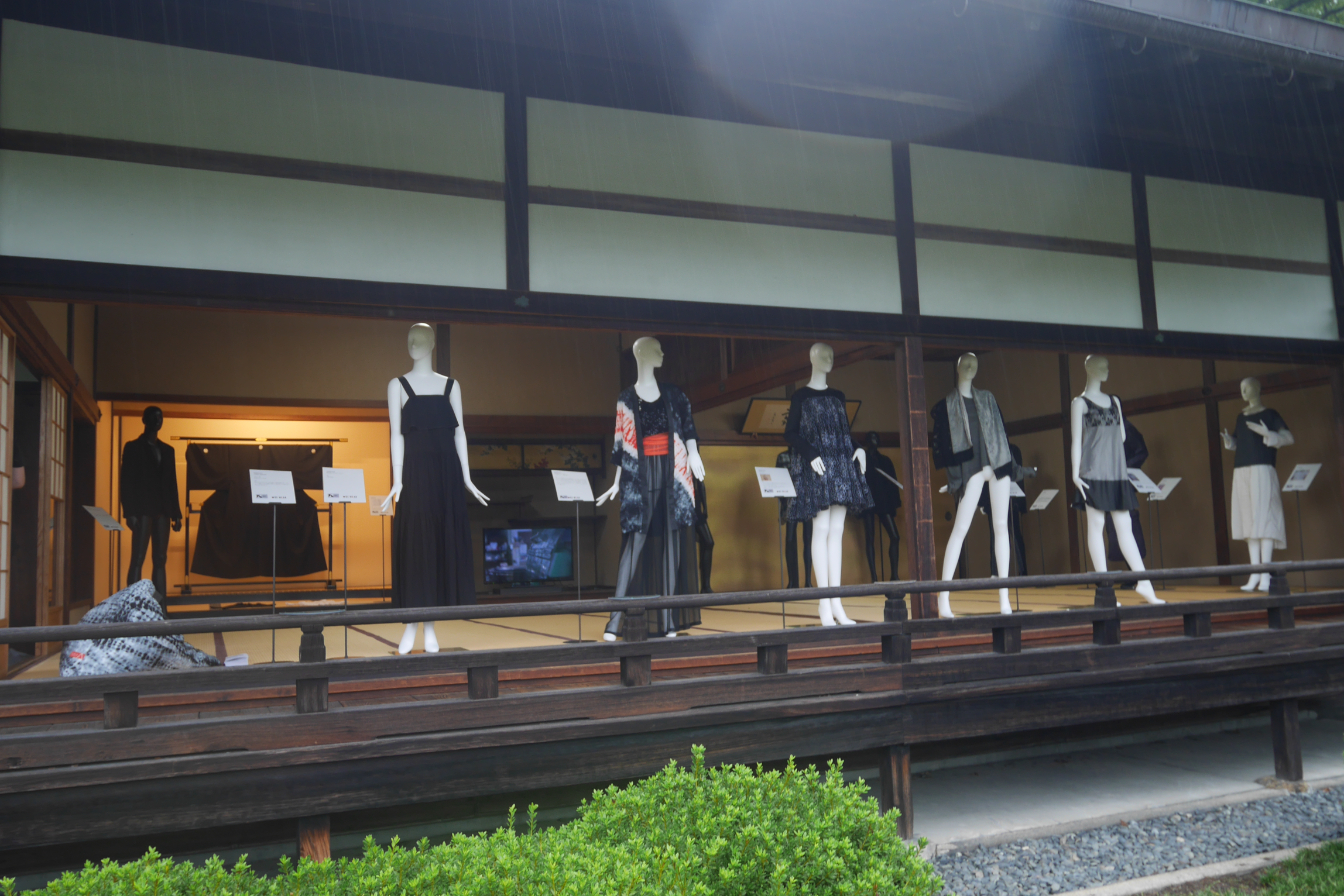 According to Kyoto Montsuki CEO Tohru Arakawa, the market for formal black crested kimono cloth has plummeted from a peak of 3 million rolls a year to just 2,000 today. Meanwhile, the number of dyeing companies has reduced from around 100 to three.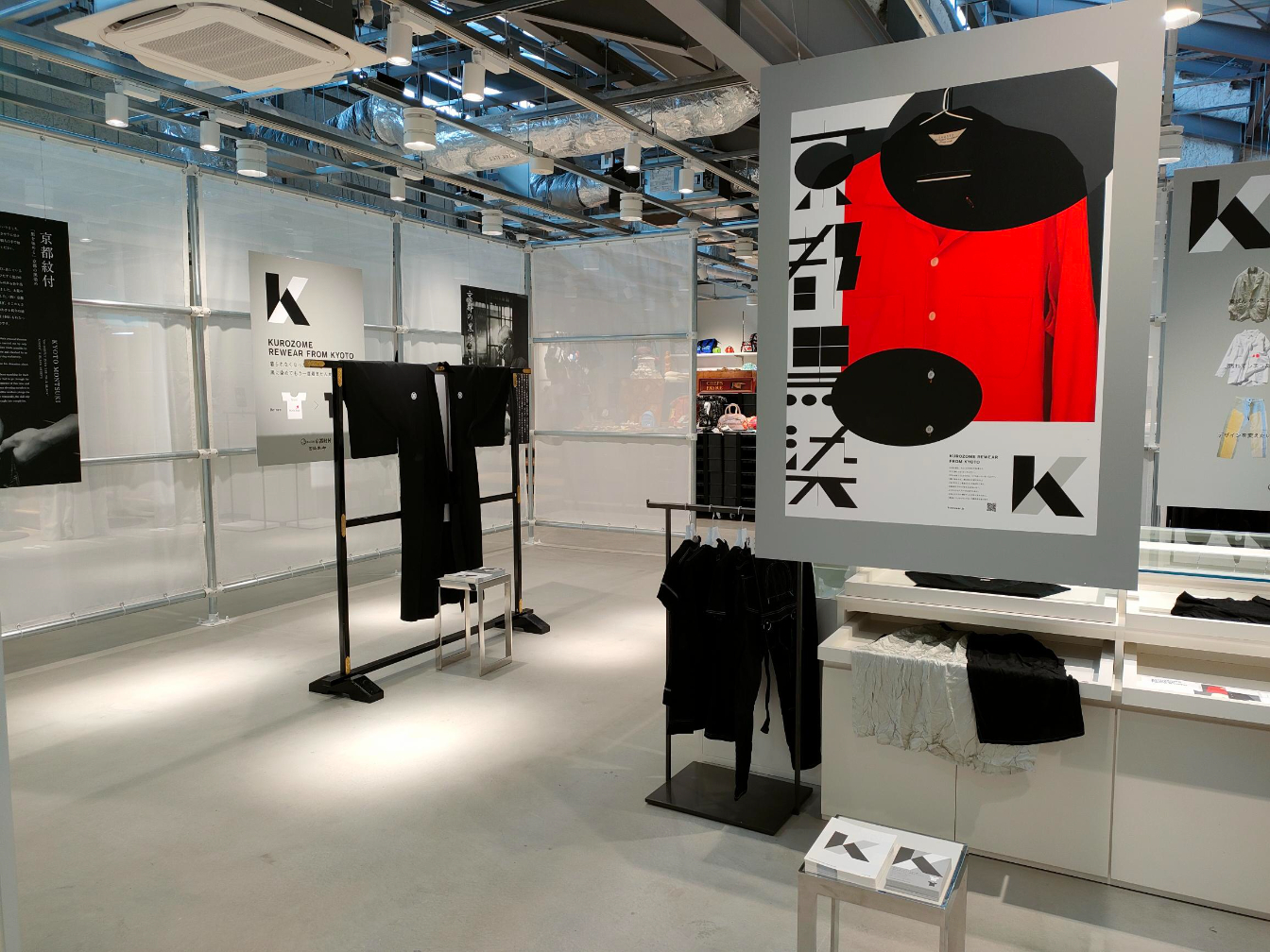 With the industry on the verge of collapse, in 2021 Kyoto Montsuki introduced its service hoping to not only preserve and rejuvenate apparel, but also the black-dyeing industry itself.
Kyoto Montsuki's new service has enabled it to quadruple its turnover since 2021 and it is now working with around 100 major companies. As well as taking orders from customers who want to dye ordinary used clothes, it also works with designers that have developed clothes that are intended to be re-dyed from the start.
There are other companies that dye clothes black, but only Kyoto Montsuki relies on centuries-old artisanship to create clothes that can sometimes be even more sophisticated than the original product.
"We want to make this service more common, so that dyeing and re-dyeing become the standard for manufacturing and selling clothing, and so help put a stop to the mass disposal of clothing," said Arakawa.
Translation by Tony McNicol
Top page photo by Kyoto Montsuki
For inquiries about this article, please contact jstories@pacficbridge.jp
Click
here
for the Japanese version of the article.