J-STORIES - Anyone could one day find themselves with mobility issues due to involuntary loss of muscle mass, strength and function brought about by aging or disability. A variety supportive devices and equipment such as so-called "wearable robots" have been developed to lend support, but cost and and size issues can be a hinderance. 
A new "wearable muscle" suit developed by a Japanese osteopath aims to get around such problems by doing away with complex equipment such as robotic exoskeletons in favor of a simple rubberized support to augment the natural walking ability of the body.
This solution was developed in 2020 by
Yoshihiro Yamada
, based on the osteopath's long experience working at nursing care facilities.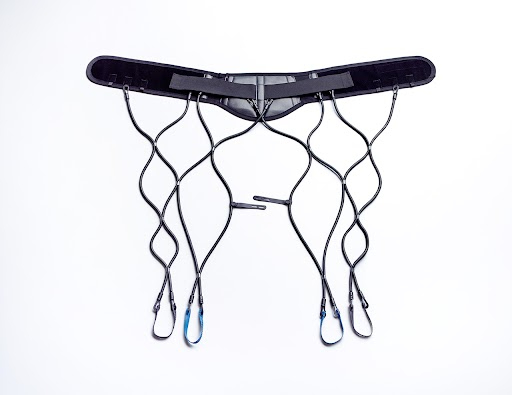 Yamada's 
Futto
 device is little more than a belt that's tied around the waist and rubberized straps that hook onto toes and heels. The elastic is designed to stretch along the vastus medialis and other leg muscles, alternately stretching and contracting to support the natural action of muscles as the legs move forward and push off the ground. It can be put in in as little as one minute.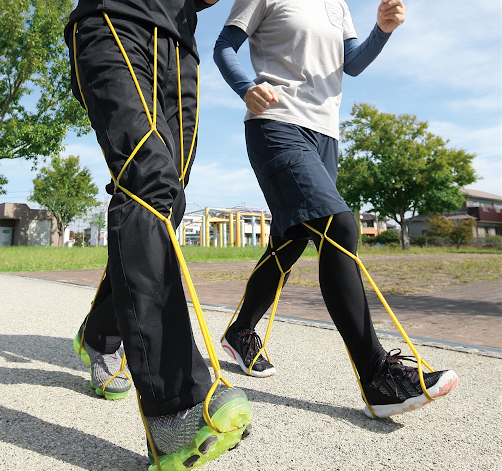 The impetus for Futto's development was something that happened at a nursing care center run by Yamada. A man at the center who used crutches due to walking difficulties had told Yamada that soon a "walking-support robot" would be visiting his home, enabling him to walk. Yamada and others present were delighted. But when the day came, the robot didn't fit the man and he wasn't able to walk into the nursing care center. Instead, he cried at the entrance.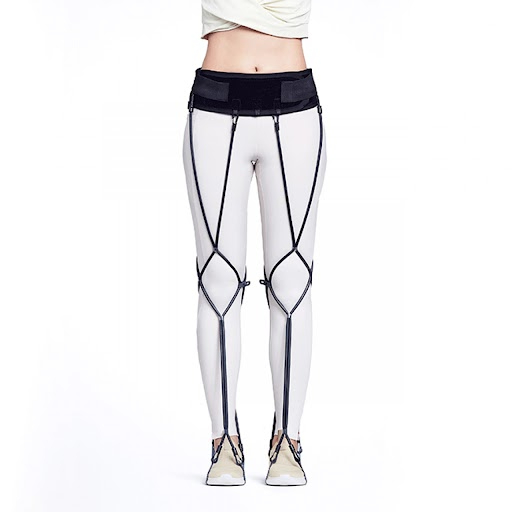 To cheer the man up, Yamada took some rubber tubing that he'd been using for training, put a belt around the man's waist, then stretched the rubber down the man's leg to support his walking. Sure enough, the man was able to walk, albeit just a little. 
Encouraged by the outcome, Yamada produced his first prototype of the Futto within a week, and the man was able to walk.
"When a person's front leg muscles expand, the muscles on the back shrink," Yamada explained to J-Stories. "It is similar to how elastic stretches and contracts." 
People who have used the product so far have commented how it assists their mobility in a more natural manner, while others have compared it to "wearing muscles."
According to Yamada, Futto can not only help people walk, but also strengthen muscles at the same time.
In a video to introduce the product, a woman who had been unable to walk without a cane since a traffic accident is shown walking freely once fitted with the Futto. Another woman with spina bifida who finds it hard to stand and walk is also shown walking with ease thanks to the device.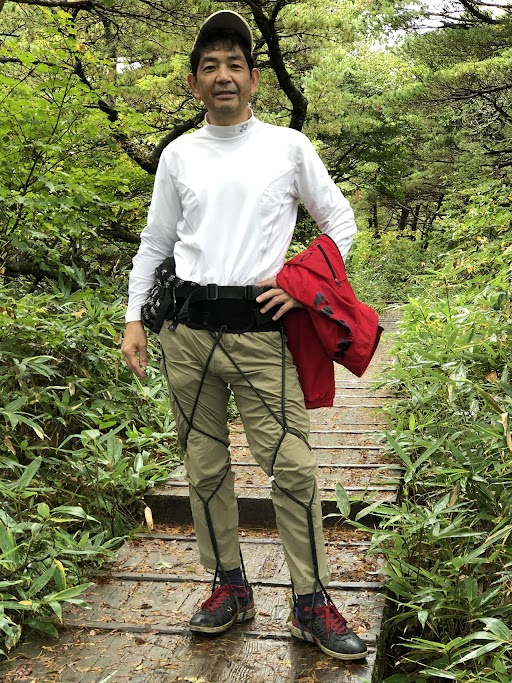 In Japan, where the population is rapidly aging, many electronics manufacturers and startups are developing wearable robots to assist with mobility. But these devices tend to be expensive even to rent. In comparison Futto is a much more reasonable ¥33,000 to buy.
Futto is already being used in hospitals and nursing care facilities. Yamada is also searching for private customers, and has received inquiries mainly from elderly people who want to do things like visit shrines with their grandchildren on New Year's Day or even climb Mt. Fuji.
Yamada said he hopes to expand Futto's use to sports rehabilitation and also sports training for elementary and junior high school students.
Translation by Tony McNicol
Top page photo by Yoshihiro Yamada
For inquiries about this article, please contact jstories@pacficbridge.jp
Click
here
for the Japanese version of the article.