J-STORIES - While healthcare system in Japan has been severely tested by the Covid-19 and influenza "twindemic," a number of Japanese firms are working on AI-assisted medical technology that can speed up tests and relieve some of that pressure.
Nodoca is an flu testing system developed by Tokyo medical technology startup
Aillis
. Covered by Japan's health insurance system since last December, Nodoca uses a specially designed camera to take photos of the pharynx, then analyze them together with other data such as body temperature and self-reported symptoms. This enables it to rapidly detect typical symptoms of influenza.
One of these symptoms is lymphoid follicles in the pharynx, groups of immune cells that are said to be particularly difficult to detect. Nodoca uses AI trained on a database of over 500,000 images of the pharynx, reducing the time for test results to just tens of seconds from the usual 10 to 20 minutes. The test is also easier on patients because there is no need to use a nasal swab.

Masaki Okamoto, an expert on AI medicine who teaches at Harvard Medical School i the Unites States, described the system in an article in Jiji Medical as "reconstructing the eye of a skilled doctor using AI technology" and "a new option that might overcome the shortcomings of conventional testing." He also said that it might be an effective way to reduce the high demands placed on healthcare systems caused by the Covid and flu "twindemic."
Aillis founder and CEO, Sho Okiyama, has experience as an ER medic who recalls on the company's website how some patients may have been saved had a specialist been available. He points out the need to strengthen diagnostic capabilities through AI, which his company aims to use to re-create and share the expertise of medical specialists with the world.
Another company utilizing AI for medical purposes is Osaka-based medical startup
Fcuro
. Led by practicing ER medic Naoki Okada, the company is promoting the use of its "ERATS" AI system to support emergency medicine, where a matter if seconds can mean the difference between life and death.
Its Emergency Room Automated Triage System (ERATS) uses AI technology to automate the process of checking the results of whole-body CT scans of trauma patients. Currently, this task is performed manually, but ERATS reduces the time required to determine the severity of injuries from several minutes to a few dozen seconds, a precious saving that enables more expeditious treatment and increases the chances of lives being saved.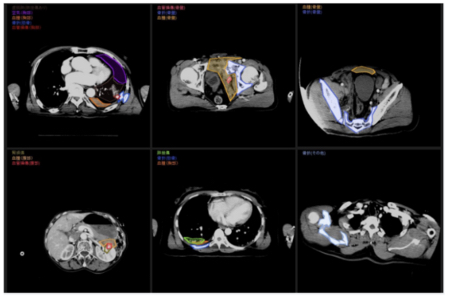 Sales of the ERATS as an official medical device are planned to commence in 2025, and the company is also developing AI for diagnosing Covid-19 in Japanese emergency care facilities.
During a presentation in March, Okada said his goal is to enable medical care that can "save everyone, even if they are taken to a hospital without any specialists."
Translation by Tony McNicol
Top page photo by YuriArcursPeopleimages/Envato
For inquiries about this article, please contact us at jstories@pacificbridge.jp
Click
here
for the Japanese version of the article.
In addition to J-Stories' own research, this article also uses information from the following websites: