J-STORIES ー Amidst growing momentum in the "Leave No One Behind" movement, a new cafe in Tokyo has enabled bedridden people with intractable diseases and disabilities to serve customers using remote controlled robots.
Some of these avatar robots are controlled through eye input devices that allow the severely disabled, who are limited to eye and fingertip movements, to communicate with customers through microphones and cameras attached on the avatars.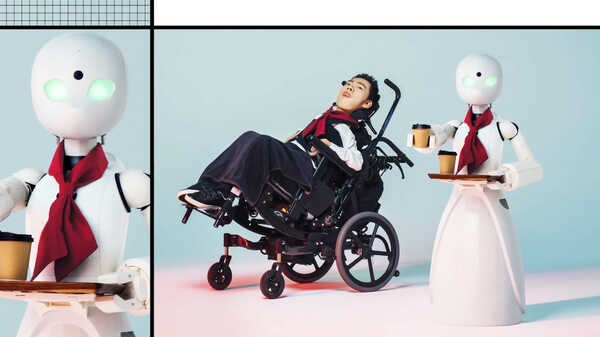 The cafe,
DAWN ver.β,
opened in June 2021, and employs over 60 disabled people from all over Japan as remote
robot pilots
.
Avatar robot,
OriHime-D
, was developed by venture company,
Ory Laboratory
. The robot allows people with physical and communication disabilities, and those who are unable to go outside due to child or nursing care, to communicate with others from far away.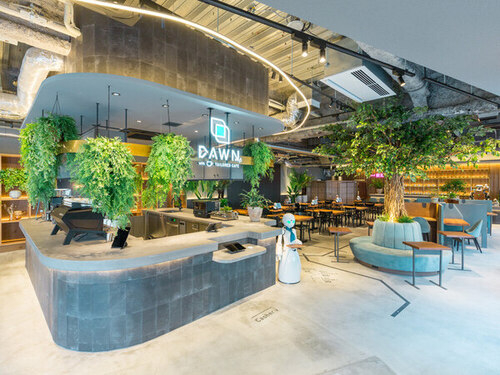 One of the cafe's pilots, Fumiko Miyoshi, suffers from spinal muscular atrophy (SMA), a rare genetic disease that weakens the muscles used for movement.
On her Twitter account (
@fukomalu
), Miyoshi tweeted, "I feel most fulfilled and enriched when I'm working. I can forget about my body, which doesn't move as I want it to, and feel that I have meaning in my life, and that I am connected to society."
The lab says the cafe is "an experiment to create new forms of social participation" where people with and without disabilities can meet, talk, and enjoy each other's company.
- This article was written as of February, 2022.
Translation by Lucas Coyte, Editing by Joseph Sacco
Top page photo credit: https://orylab.com/
Click here
for the Japanese version of the article.
In addition to J-Stories' own research, this article also uses information from the following websites: