J-STORIES - Traditional plastics made from oil are being replaced by "biomass plastics" created from renewable resources like plants. Biomass plastics are eco-friendly alternatives to petroleum-based plastics. They don't deplete resources and help decrease CO2 emissions. They're expected to be the future of environmentally-friendly plastics.
Sugarcane and corn are often used to make biomass plastics, but a Japanese company has created a special plastic from rice, a staple food for the Japanese, and is working to boost rice production while helping society.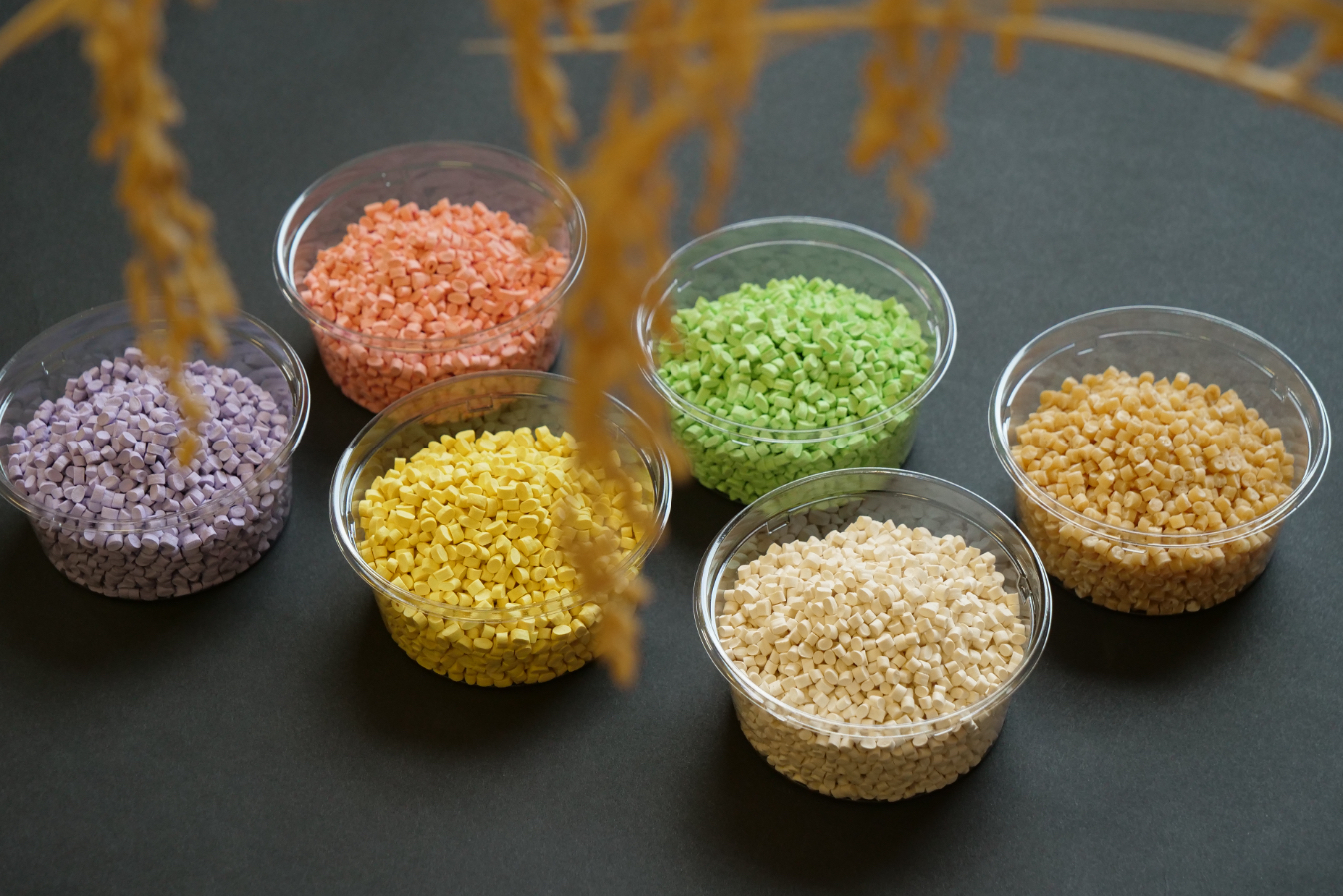 Biomass Resin Holdings
is a start-up company, founded by ex-trading company worker Kazuhito Kamiya. While employed by a food trading company, Kamiya went to the United States to witness a major grain company innovate by making bioplastic from corn. Upon seeing this, he came up with the idea to create a similar business of producing bioplastic, called "rice resin," by using rice from Japan.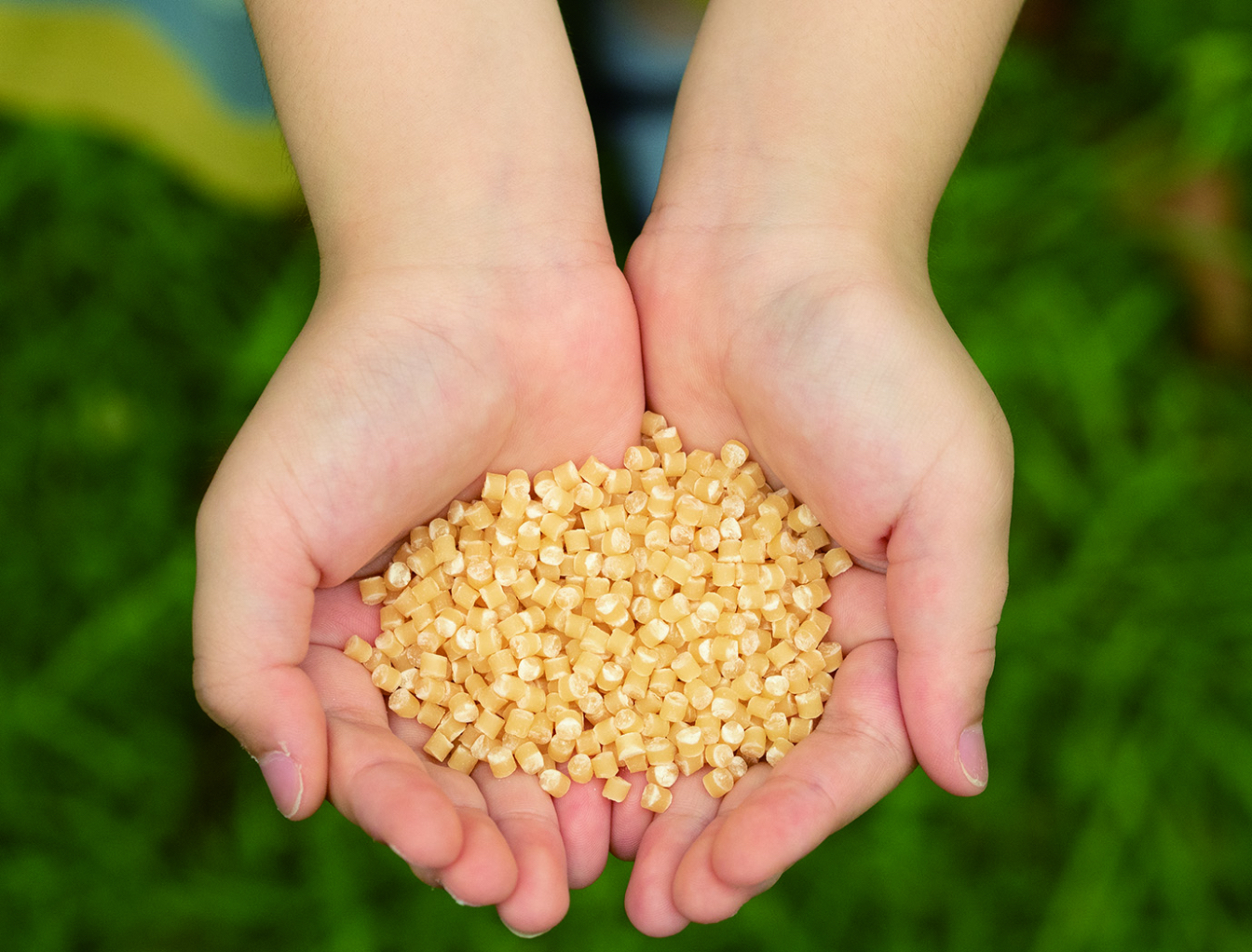 Kamiya wants to help society and the environment by making recycled products from rice that would otherwise be wasted. To do this, he uses old, crushed, and other excess rice to create his biomass products. However, when he started his previous company in 2007, although the technology was highly regarded, there was still little market demand for environmentally friendly products, and the business was not stable, and he remembers losing heart every three years.
After that, he actively collaborated with people involved in other industries, including rice farmers and plastic molding manufacturers, and worked hard to come up with ideas to keep the business going.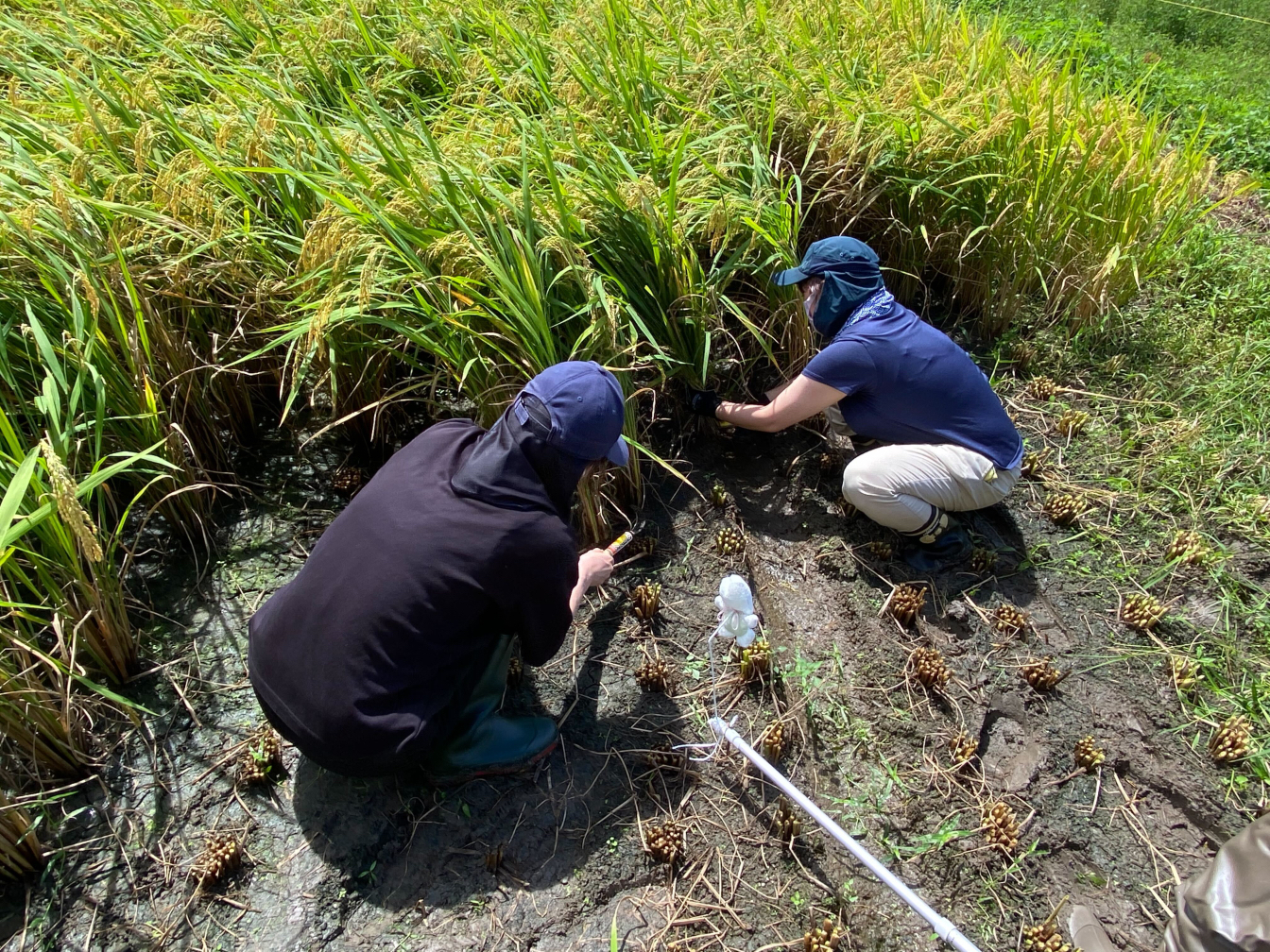 "While older farmers are facing challenges, more young people are interested in becoming farmers. My goal is to develop a modern agricultural business model that will empower the next generation of farmers to revitalize agriculture." said Kamiya. 
As a first step in 2017, he established a plant, Biomass Resin Minami Uonuma, in Niigata that uses locally-sourced wasted rice to produce biomass resin.
The biomass plastic is made with up to 70% rice and has less petroleum-based plastic. It is comparable in cost, moldability, and strength to regular plastics. The company's products are used in a variety of applications, including plastic bags, trash bags, disposable tableware, baby toys, toiletries, and cosmetic bottles.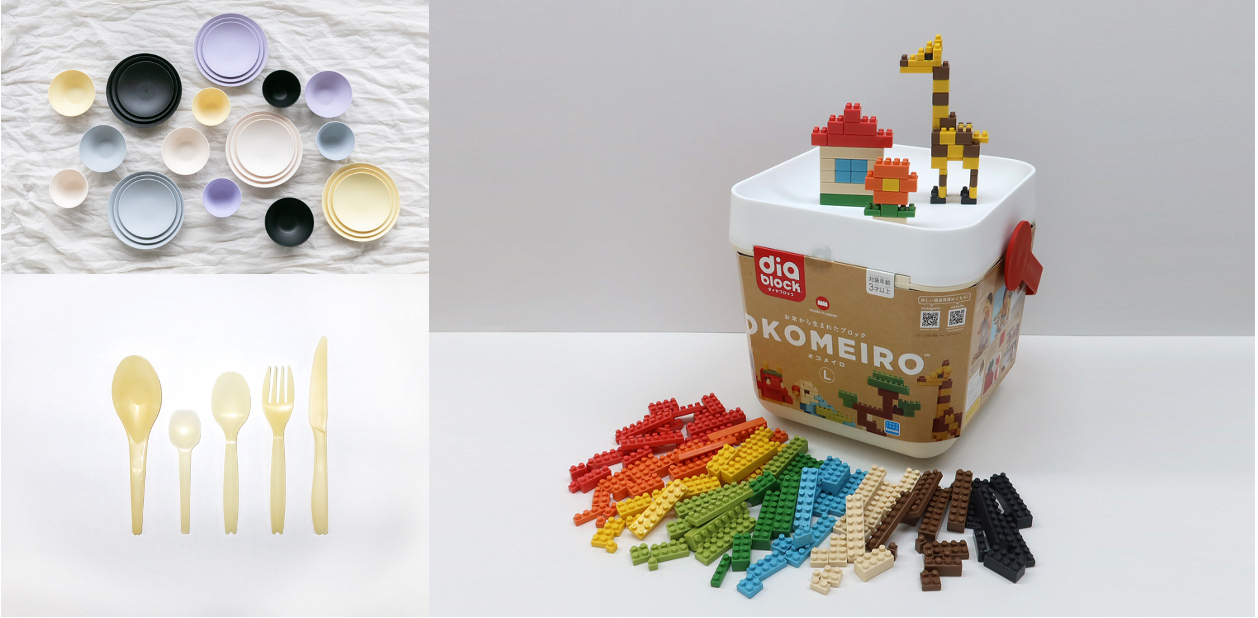 to expand its sales channels. The number of cases of use in restaurants is increasing, with
YOSHINOYA CO.,LTD
., a popular beef bowl restaurant in Japan, introducing some rice resin plastic shopping bags, as well as the popular hamburger restaurant
MOS BURGER
which is introducing forks and spoons.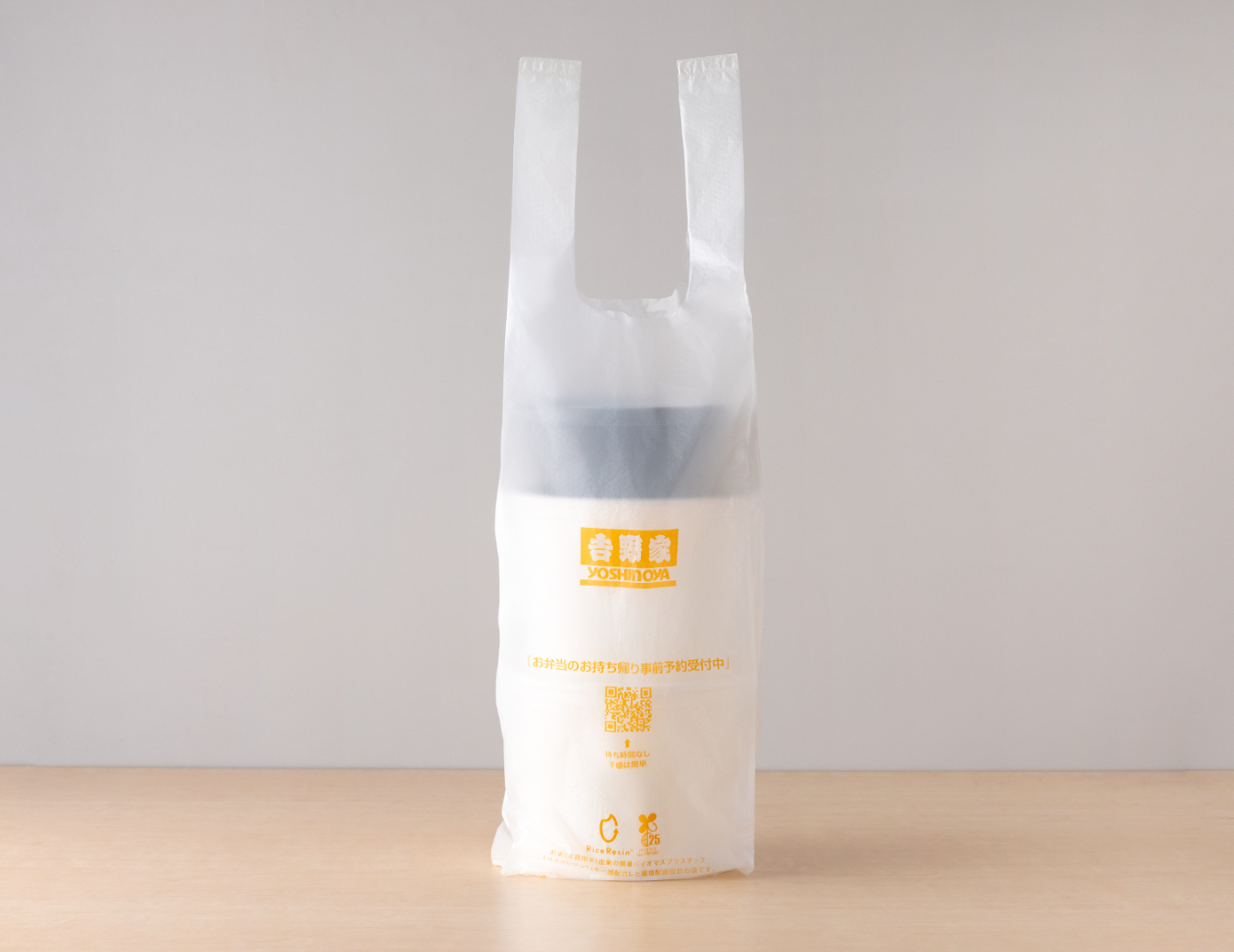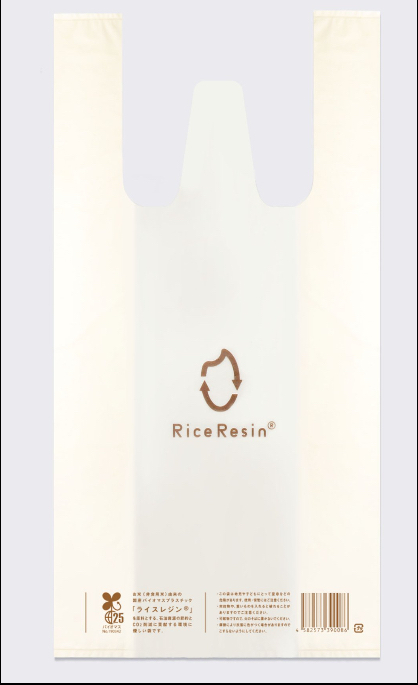 Meanwhile, the company is not only reusing discarded rice, but has also begun to expand production of rice as a raw material as part of its efforts to revitalize local communities. In Namie Town, Fukushima Prefecture, a production plant using such industrial rice was completed and started operation last year.
This year, the company is studying implementation as a business partner with about 20 locations nationwide, including JA Higashikawa in Hokkaido and MOS Farm Kumamoto, and plans to expand its plantings to 300 hectares within three years, utilizing abandoned rice fields and other land throughout Japan.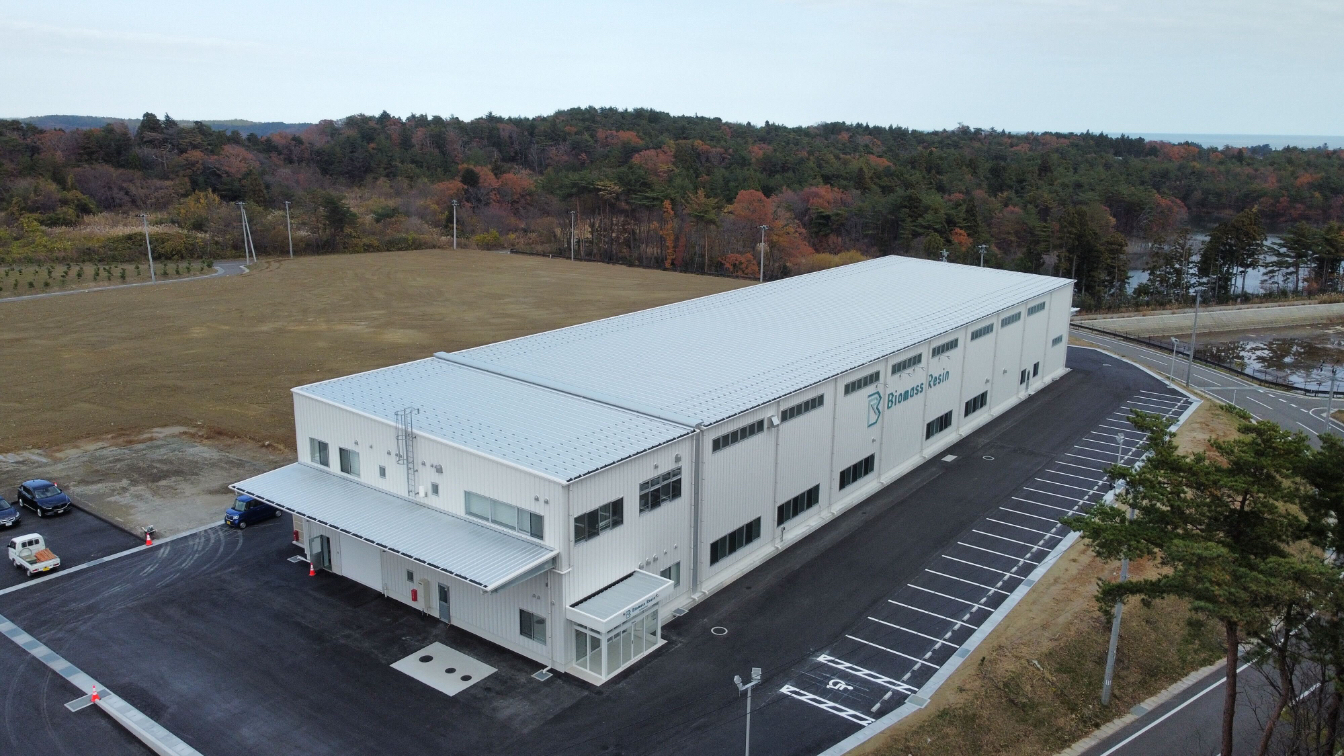 In April 2023, KOBAORI Co.,LTD., a manufacturer of subsidiary materials, adopted the company's plastic as a raw material for "rice leather," one of their plant-derived leather products. FUMIKODA, an environmentally friendly bag brand, has now started using the company's rice leather as one of the raw materials for a new line of wallets.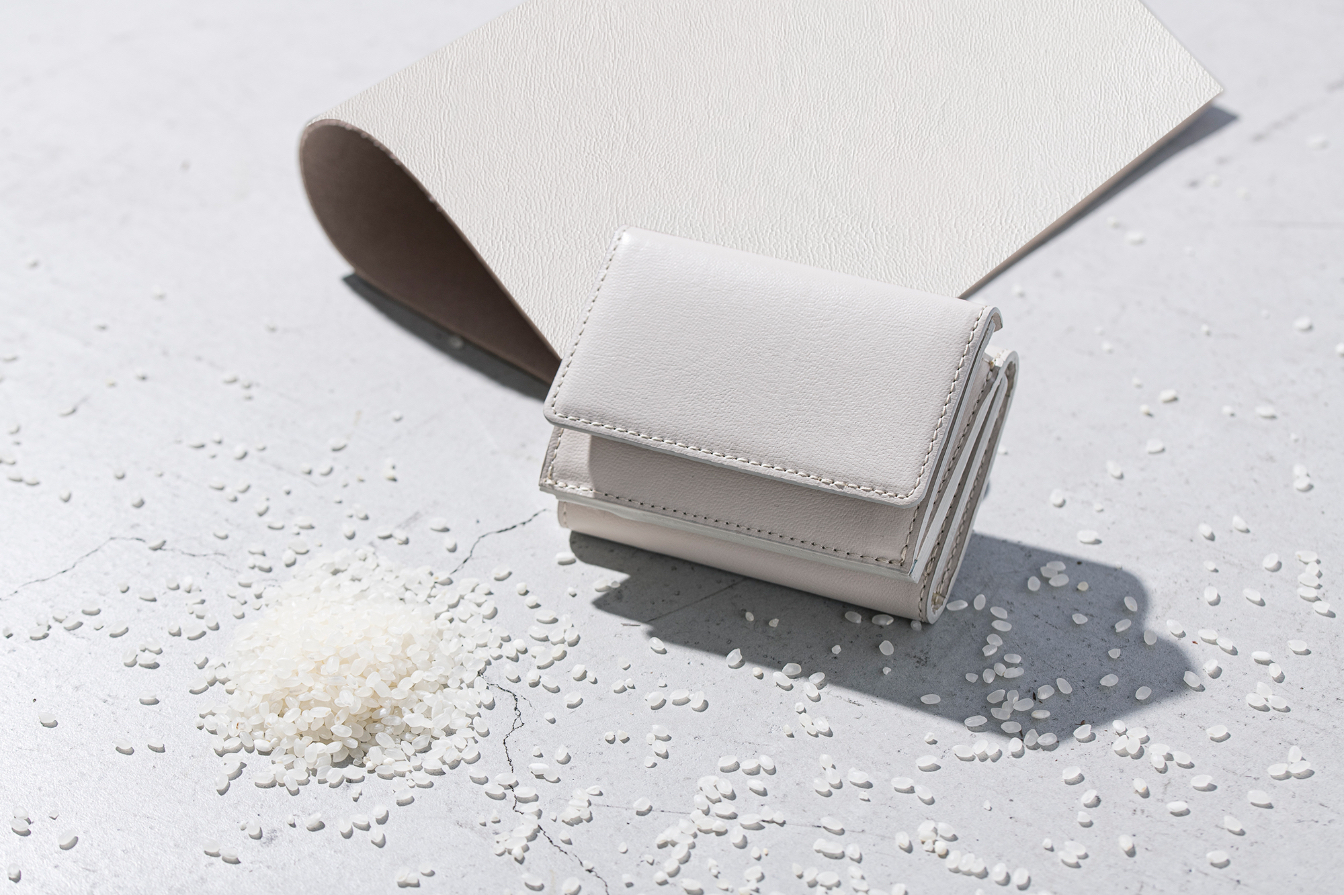 The Japanese government, under the leadership of the Ministry of the Environment and others, plans to use about 2 million tons of biomass plastic by 2030 in order to promote a decarbonization policy.
The company is developing eco-friendly plastics that can be broken down by microorganisms into carbon dioxide and water. They've partnered with Kyoto University to create "Neoryza," a biodegradable plastic made from rice. They're also exploring other biodegradable plastic options. The company has established bases in Thailand and Vietnam, and plans to expand internationally, mainly in Asia and Africa.
"Biodegradable plastics will play a leading role in regions with high expectations for waste disposal issues. We hope that locally produced rice will be an approach to solving the garbage problem," said Kamiya.
Translated by Tony McNicol

Proofreading by Ridley Coyte
Top page photo provided by Biomass Resin Holdings
For inquiries about this article, please contact jstories@pacificbridge.jp
Click
here
 for the Japanese version of the article