J-STORIES - Rare earth metals are indispensable to the high-tech industry, but production is limited to just a few countries. Japan in particular imports the majority of its mineral resources, and securing a steady supply of rare earth metals is a critical issue.
But what if rare metals could be recovered from used electrical devices? A group of Japanese scientists is working on a technology that could do just that and more, extracting 10 times more rare earth metals than previous recycling methods—and at just one-fifth the cost.
Emulsion Flow Technologies
is a startup established by researchers from the Japan Atomic Energy Agency that first developed the "emulsion flow" solvent extraction technology to separate specific elements from spent, or used, nuclear fuel.
However, the technology can also be used to extract rare earth metals from electronic devices, such as lithium-ion batteries. Furthermore, it enables cheaper, more efficient and higher purity "horizontal recycling," a technique by which rare earth metals are recovered from old electronic devices, and then directly reused in new ones.
This differs from previous "mixer-settler" methods in which recovered rare earth metals were insufficiently pure, leading to costly processing. As a result, the only rare earth metals extracted and recycled in Japan were platinum used in automobile catalytic convertors and palladium from computer circuit boards.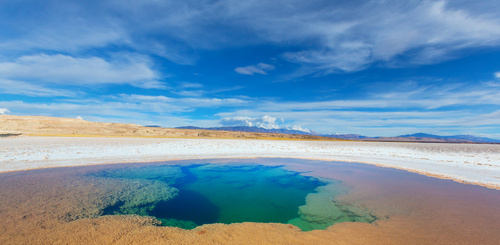 The emulsion flow device is one-tenth the size of previous extractors, 10 times more efficient, and five times cheaper to run. What's more, IoT management enables 24-hour unmanned operation, reducing staffing costs.
Emulsion Flow Technologies' CEO Hiroshi Suzuki told J-Stories that, instead of just mining and using mineral resources, he wants to "aim for transformation to a fully circular economy that can keep using aboveground resources into the future."
"We want to speed up the shift to such a society by popularizing solvent extraction technology and emulsion flow around the world," he added.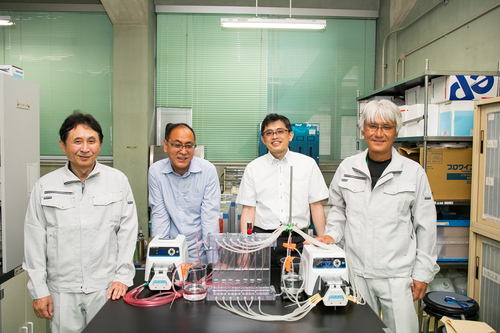 As well as working to realize horizontal recycling of the rare earth metals in lithium-ion batteries, which are expected to suffer supply shortages around 2025, the startup is also focusing on the use of powerful magnets to recycle rare earth metals.
Translation and Editing by Tony McNicol
Top page photo by YouraPechkin/Envato
For inquires about this article, please contact us at jstories@pacificbridge.jp
Click here
for the Japanese version of the article.
In addition to J-Stories' own research, this article also uses information from the following websites: