J-STORIES - Changes to the sense of smell can be an important clue in the diagnosis of not just everyday physical ailments, but also serious neurological illness such as Alzheimer's and Parkinson's disease. Yet, it is said that smell has been the least studied of the five human senses.
So far, testing patients' sense of smell has been a cumbersome analogue process involving aroma impregnated paper and special rooms. Because of that, only a limited number of medical institutions have been able to make such tests available.
The NOS-DX1000 is a new digital olfactometry device from
Sony
that promises to make smell tests much easier for patients and medics. Due to go on sale to corporate and medical research institutions in March this year, it can be operated via a PC tablet, and only takes 10 minutes to conduct a test versus the 30 minutes required for traditional paper tests. It is small and portable, making olfactory testing available almost anywhere.
A cartridge contained in the device (made and sold by Tokyo company
Daiichi Yakuhin Sangyo
) supplies five different smells at eight levels of intensity. Special "Tensor Valve" technology developed by Sony Corp., meanwhile, allows the smells to be momentarily presented to the patient. This removes a major drawback of previous systems, which was the need for a special air-conditioned room to prevent the leakage of strong odors used in testing.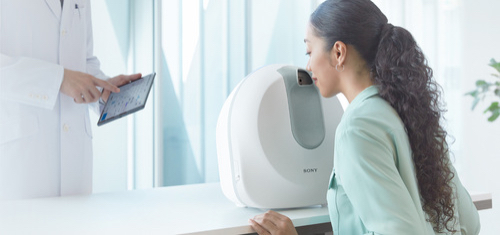 Shuji Fujita, who led commercialization of the NOS-DX1000, was also involved with the development and release of
a Sony stick-shaped aroma diffuser in 2015
. Like the new system, that diffuser also used cartridges.
"We have finally achieved the digitalization of olfactory measurement, a need we became aware of at that time," he told J-Stories.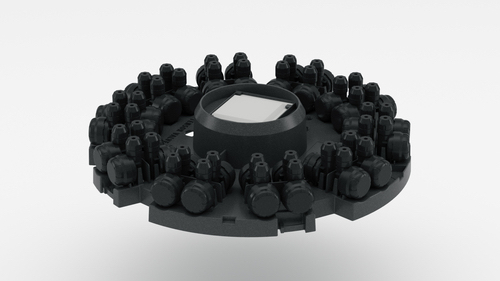 Although Sony plans to sell the device mainly to medical and research institutions, it is already receiving enquiries from other fields, such as food and drink manufacturers. In fact, the device has already been used to compare the aroma of different wines.
Translation by Tony McNicol
Top page photo by Nardavar/Envato
For inquiries about this article, please contact us at jstories@pacificbridge.jp
Click
here
for the Japanese version of the article.
In addition to J-Stories' own research, this article also uses information from the following websites: