J-STORIES - In a building in Tokyo's bustling Marunouchi business district, works of art featuring a potpourri of subjects, such as trains, J-Pop stars and even escalators, stand side-by-side in an exhibition called "Art in You." But what makes this show even more unique is the creators of the exhibits on display, each of whom has an intellectual disability.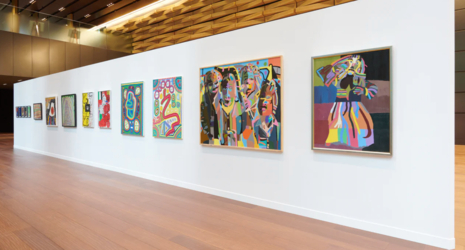 Each of those artists belong to Heralbony, an experimental welfare unit that is also the event's organizer. Heralbony has some 150 artists on its books, but the 16 exhibitors chosen for this show were handpicked by Hiromi Kurosawa, chief curator of Japan's renowned 21st Century Museum of Contemporary Art.
The exhibition aimed to evoke realizations and discoveries among its audience, encouraging viewers to rekindle their "inner art"and unearth values that might otherwise fade amid the grind of everyday life. 
Heralbony's Naho Ando said that the participating artists created their artworks based on nothing more than their passion. "I believe the straightforward depiction of their hobbies and passions will foster renewed enthusiasm and appreciation within exhibition visitors for their own passions," she told J-stories. "If it were me, I would be worried that my artwork would be judged by others, or if it would become popular. But these artists focused on what they loved, and I feel that's what art should be."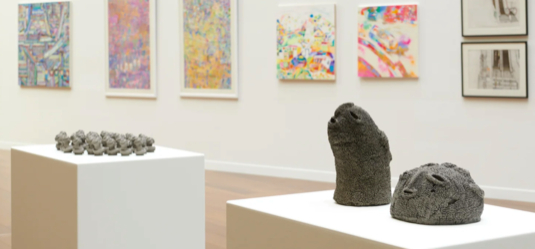 A unique feature of the exhibition is the omission of any descriptions that often accompany artworks on display in art galleries and museums. This is an attempt to encourage visitors to form their own interpretations of the works on show, Ando says.
"This approach allows viewers to first construct their own meaning around the art displayed. When the exhibition staff later unveiled the artists' personal stories, they were met with surprise, and their admiration for the pieces was magnified. I believe this created a valuable opportunity for viewers to reevaluate any preconceived notions they might have previously held about disabilities," she said. 
Hidden meaning
One of the paintings on display, Takuma Hayakawa's "Posing among the Passing Trains" seems on the surface to be a simple depiction of the artist's love for trains. But subtly hidden within the labyrinth of trains can be found another of Hayakawa's passions – J-pop idols.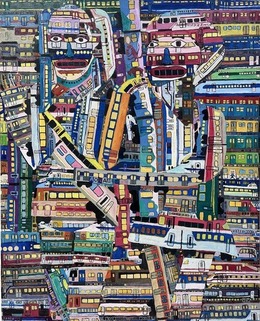 According to Heralbony's Emi Sagayama, Hayakawa initially only drew trains, but his newfound love for Japanese girl groups led to the integration of people into his intricately constructed work.
Another artwork on display features a pair of sketches by Suguru Shitahaku titled "Escalator I" and "Escalator II." As the titles suggest, the two-part piece portrays the artist's love of escalators. 

Despite the apparent simplicity of the pieces, heightened by the employment of monochromatic tones, Sagayama pointed out Shitahaku's extraordinary attention to detail. "I think it's remarkable that he can draw such detail all from memory," she says. "I'm especially drawn to the angles and the realism of the works." 
The exhibition also featured two clay sculptings created by Kazumi Kamae, who names Yamashita Masato, the manager of her care facility, as the inspiration for her work. 

Inspired  by her admiration for Yamashita, Kamae spent around two months painstakingly layering hundreds of clay pieces to form the face of her subject on one surface, while  creating an image of herself on another. "It's her love letter (to Yamashita)," Sagayama said. "She's been making these kinds of sculptures for 20 years now, and it's amazing how she can continue to do so for so long."  
The Heralbony effect
The exhibition was commissioned by Sumitomo Mitsui Financial Group, Inc. which empathized with Heralbony's approach to solving social issues. It was a bold, but positive move by SMBC, owner of the Japanese multinational banking financial services institution Sumitomo Mitsui Banking Corp., which operates in over 40 countries around the globe.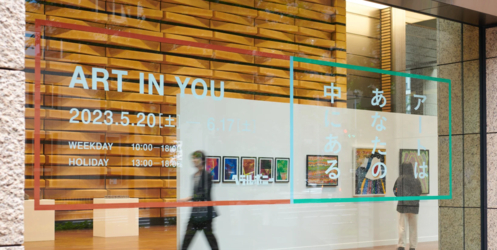 "The impact of the Heralbony exhibition was clear simply through the response that the exhibition name provoked, " said an SMBC spokesperson.  "It was also a good opportunity for the employees to get to know Heralbony and their admirable approach. Collaborating with such a company  has ignited conversations about taking on more collaborations related to diversity within the company." 
Art is indelibly embedded into the Heralbony philosophy, and indeed its name, which was inspired by a mundane scribble on a notebook by Shota Matsuda, an elementary school student with an intellectual disability. The mysterious word, seemingly devoid of any meaning, was put to good use when Shota's younger brothers, twins Fumito and Takaya, founded Heralbony in 2018.
Spreading the word, and the wealth 
Heralbony's endeavors extend beyond the exhibition. By partnering with brands, artworks have found their way onto the labels of food brands such as Çava, a popular canned fish product. It has also been featured on the uniform of Japanese table tennis Olympiad, Mima Ito, and at construction sites of major real estate company Sekisui House.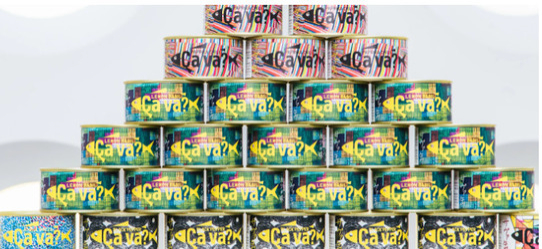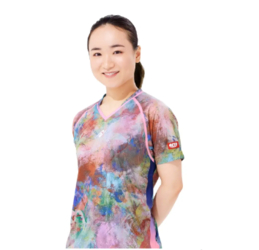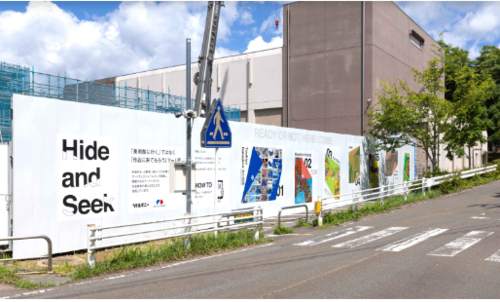 Heralbony's unwavering efforts to spread the reach of its artists' works has led to exposure at venues with an international audience, such as Narita International Airport and the 2023 Hiroshima G7 summit. Efforts have also borne fruit through a collaboration with Disney.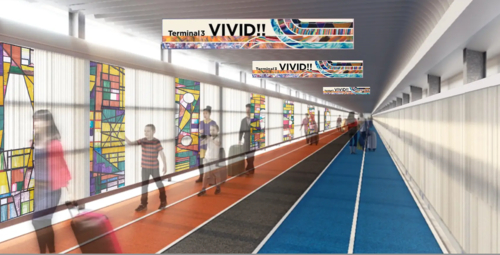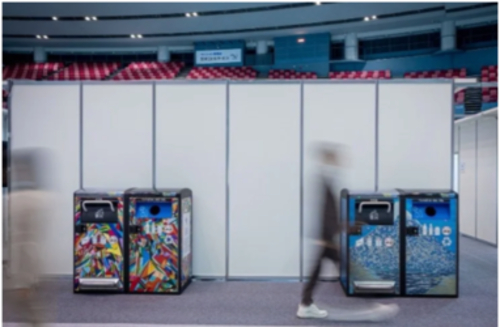 Embracing differences
By using the artworks in various commercial settings, Heralbony is able to ensure that the creators are suitably compensated, thus creating a direct link between art and the artists' welfare. The company's sustainable revenue system means artists receive between 40 percent and 50 percent of the profits for the sale of original artworks and 3 percent of the takings from products that incorporate works in their designs.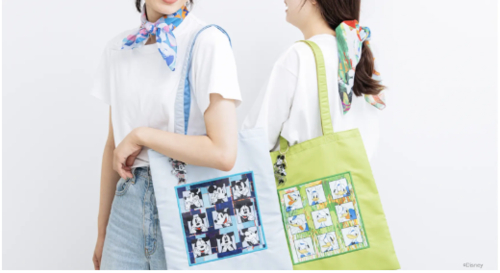 Heralbony's ultimate goal is to showcase its artists talents to a broader, nationwide audience and in doing so realize an environment where society is more accepting of individual differences. 
"We want to create a society where people with or without disabilities can live on their own and openly show their differences," says Ando. "In order to foster acceptance, we believe it's essential to establish an environment that respects and celebrates such differences."  
"We find pleasure  in viewers enjoying the work by these artists, but our greatest hope is to ignite curiosity, prompting visitors to delve deeper. Once they are aware of our company's vision, that's when we believe a genuine change in societal perceptions of differences will occur, leading to acceptance of diversity not as a flaw, but as a human quality not to be ashamed of."
Editing by Desiderio Luna and Robert Gilhooly
Top page photo by J-STORIES
For inquiries about this article, please contact jstories@pacficbridge.jp
Click
here
for the Japanese version of the article.