J-STORIES - At a symposium on energy security and decarbonization in Tokyo this January, one speaker introduced a tiny technology that could have huge ramifications for the battle against climate change.  
Junichi Hataoka, CEO of Nagoya-based startup SyncMOF, said at the meeting that his company was focusing on the development of materials that can separate useful gasses from mixed gasses and store them safely. Not only would this have a variety of applications in a wide range of industries, but it could play a key role in decarbonization and the fight against global warming, he told attendees at the symposium, which was headlined by Tim Gould, chief economist of the International Energy Agency.
The materials Hataoka referred to are called  
Metal-organic frameworks (MOFs)
, porous crystalline materials consisting of both metal and organic matter that have the powerful ability to adsorb, separate, and store various gasses, including carbon dioxide (CO2), one of the primary greenhouse gasses heavily impacting the environment
They do so by storing gasses in gaps between links in the material's three-dimensional structure.
And although MOF crystals are tiny, measuring just  a billionth of a meter across, the combined surface area of a single gram of the stuff  can be equivalent to the playing area of a soccer pitch. This means just a small amount of the material can be used to collect and store large quantities of gas. 
What's more is that the structure of  MOFs can be designed to fit the molecules of the specific gasses to be adsorbed and recovered. For example, MOFs could be used to extract CO2 from vehicle exhaust gas, potentially reducing emissions of the harmful gas.
"If CO2 molecules are eggs, then MOFs are the cases that hold the eggs," Hataoka told J-Stories." We can create a space where it is easy to store CO2."   
Hataoka also explained MOFs have the additional ability to act as a catalyst, converting captured gas molecules into different kinds of molecules. This means they can be used to both control and design gasses, he said. 
Their potential  wide range of applications also include transporting flammable gasses and adsorbing toxic ones, he added.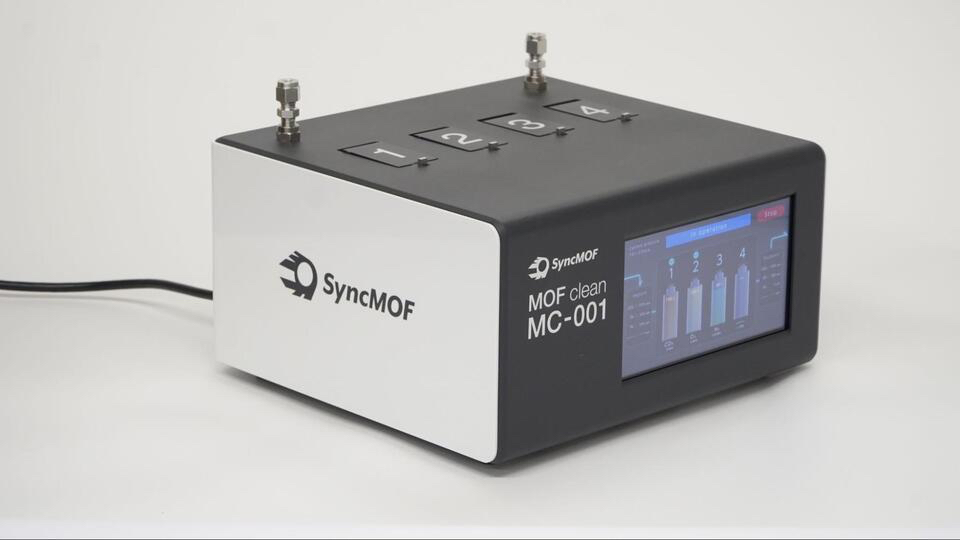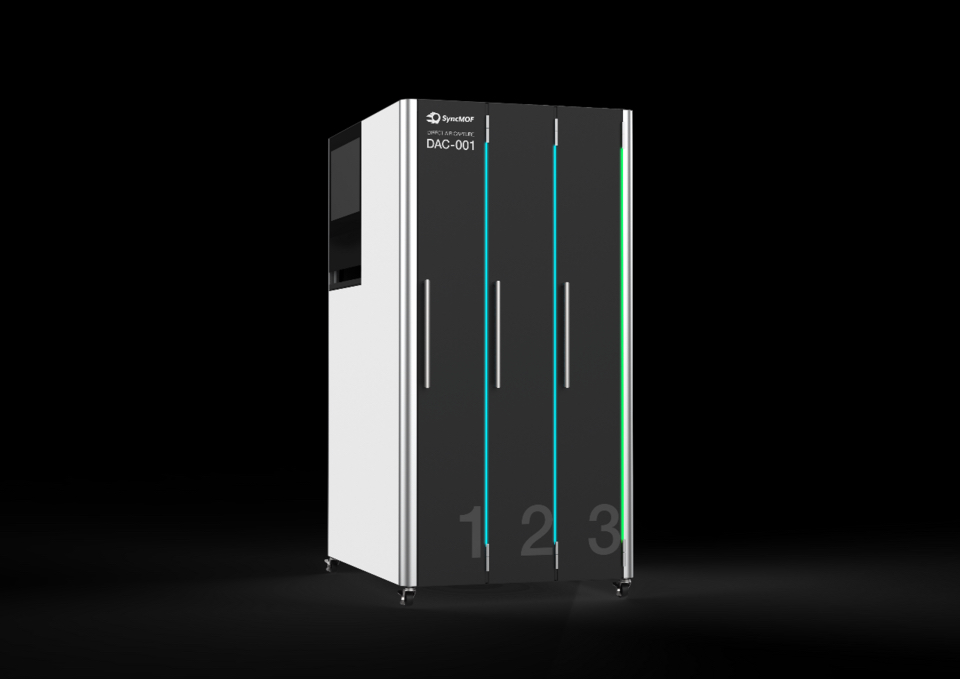 SyncMOF is not the only company working on MOFs, but since its founding in 2019 it has held a competitive advantage by offering not just synthesis and sales of MOFs, but comprehensive consulting and engineering services as well. 
After assessing a client's needs, the company selects the most suitable MOF from over 100,000 types, produces the MOF in large quantities, and designs the equipment to use it.
Thanks to this unique approach, in just four years since its establishment the company has acquired several hundred clients, including trading companies, steelmakers, automakers, medical companies, and home appliance manufacturers.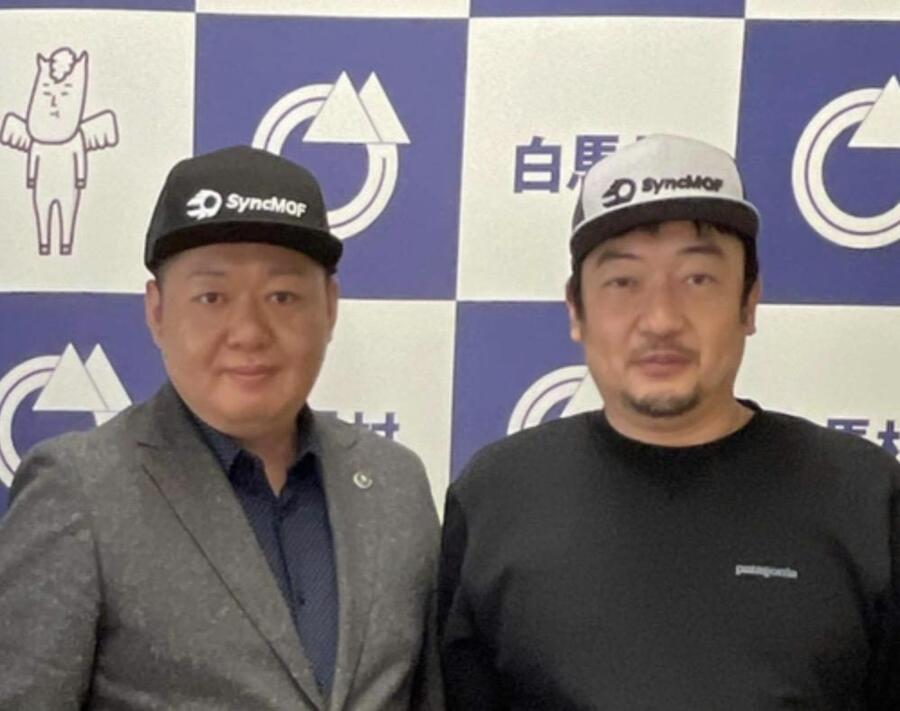 SyncMOF's management strategy is also unusual. Startups typically raise funds from outside sources and seek investors to support their growth. But SyncMOF has grown using its own funds, something made possible by the large number of clients it quickly acquired.
Company CTO Akihiro Hori told J-Stories that the company's next challenge is to use its gas control technology to create a clean gas energy resource, using MOFs to store hydrogen and ammonia, cleaner alternatives to oil and coal, for example. This would be useful for a country such as Japan that relies on imports for most of its energy supply. Furthermore, Hori said he wants "to continue trying to create energy that comes from Japan."
Translation by Tony McNicol 
Top page photo by SyncMOF
For inquiries about this article, please contact jstories@pacficbridge.jp
Click
 here 
for the Japanese version of the article.