J-STORIES - The sight of local Niger women throwing kitchen waste out into the African desert inspired a project that has turned arid land into an area of verdant vegetation.
It was back in 2000 when Kyoto University's
Shuichi Oyama
, who was conducting research in a rural area of the Western African nation afflicted with poverty, desertification, and conflict, first came across this littering phenomenon and wondered if his research could turn it into an advantage.
Oyama was living in the Sahel region of the southern Sahara where, since the 1970s, desertification has been a major problem due to drought and climate change. As a specialist in Africa, his research involved surveying rural communities to analyze perceptions of the environment, natural resource use, and social structures, then work on solutions.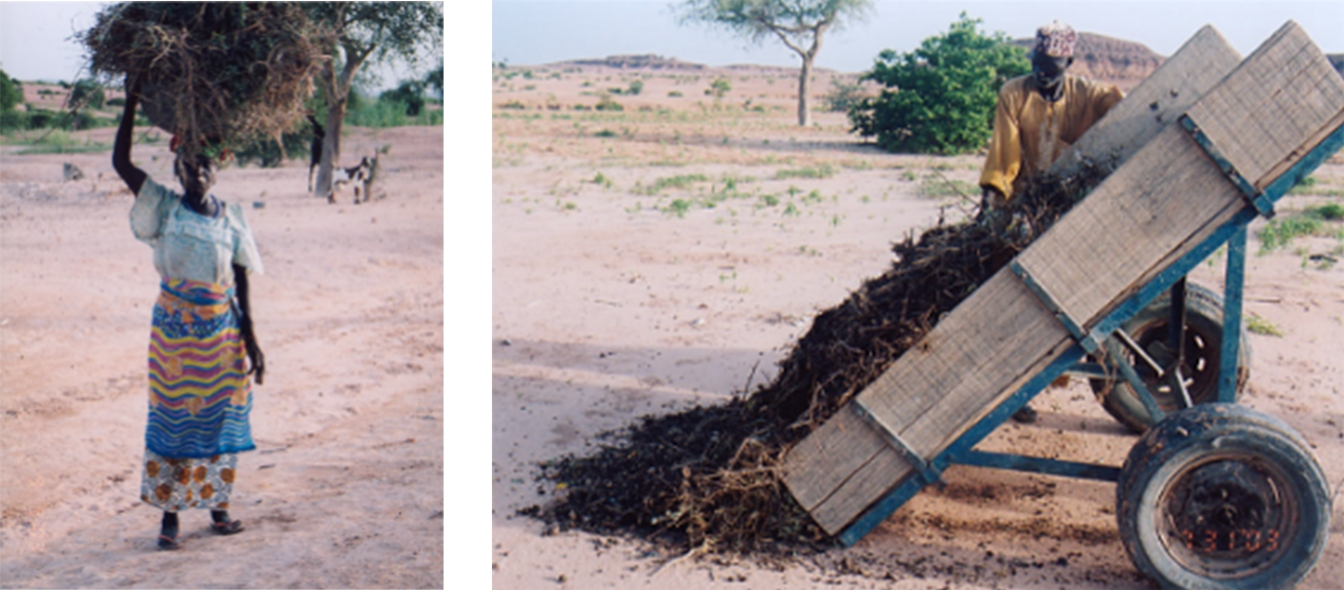 The simple but effective tactic he and his research colleagues devised was to bring household garbage from the city, scatter it in a fenced-off area of desertification-affected land, then cover it with sand. They found that the garbage quickly decomposed to nourish the earth and, when the rainy season came, the seeds of various plants in the garbage germinated, making the area lush with vegetation.
Another important role in the greening process is played by desert termites. When garbage is spread within 250 to 300 meters of termite hills, the insects head for the garbage, dig through the sand to feed on it and, in the process, turn over and cultivate the otherwise concrete-hard ground.
Meanwhile, in areas that have already become green, cows and goats feed on the plants, producing manure that further fertilizes the soil.
In fact, according to Oyama, their first plan was to use the newly greened land as pasture for livestock. But in the project's initial year, residents first harvested plants that had grown from the seeds in the garbage, only allowing in livestock afterward. The result was that formerly arid areas now produced food for both villagers and their livestock.

Greening the land has another important potential benefit. In countries of the Sahel region such as Niger and Nigeria,
conflict often breaks out between livestock farmers and crop farmers
. Oyama told J-Stories that he hopes greening the desert could prevent livestock from damaging crops and reduce some of that conflict, bringing peace to communities.

Going forward, a challenge is to improve the sorting of garbage before it is scattered on the desert. This April, a project was launched at
the Research Institute for Humanity and Nature in Kyoto
to study the decomposition of plastic in garbage and systems to inspect garbage for toxic substances. There are also plans to set up an Environmental Research Institute in Niger in 2024.
Translation by Tony McNicol 
Top page photo by Shuichi Oyama
For inquiries about this article, please contact jstories@pacficbridge.jp
Click 
here
 for the Japanese version of the article.
In addition to J-stories' own research, this article also uses information from the following websites: