J-STORIES - An estimated 16 billion disposable razors are discarded each year globally, but a new product from a Japanese blade maker promises to slash their impact on the environment.
The Paper Razor's origami-like foldable paper handle holds a razor head with three blades. According to manufacturer
Kai Corp.
, this cuts the amount of plastic needed to make a conventional disposable razor by 98 percent.
In its off-the-shelf, unfolded form, one Paper Razor is just 3 mm thick and weighs only 4 grams.
Ryoko Furui, a representative of the company, told J-Stories that the initial inspiration for the razor came from the foldable paper ice-cream spoons often provided by Japanese convenience stores. The two-year design process that followed involved over 100 prototypes, with designers focusing on making the razor as durable, waterproof, and easy to fold as possible, she says.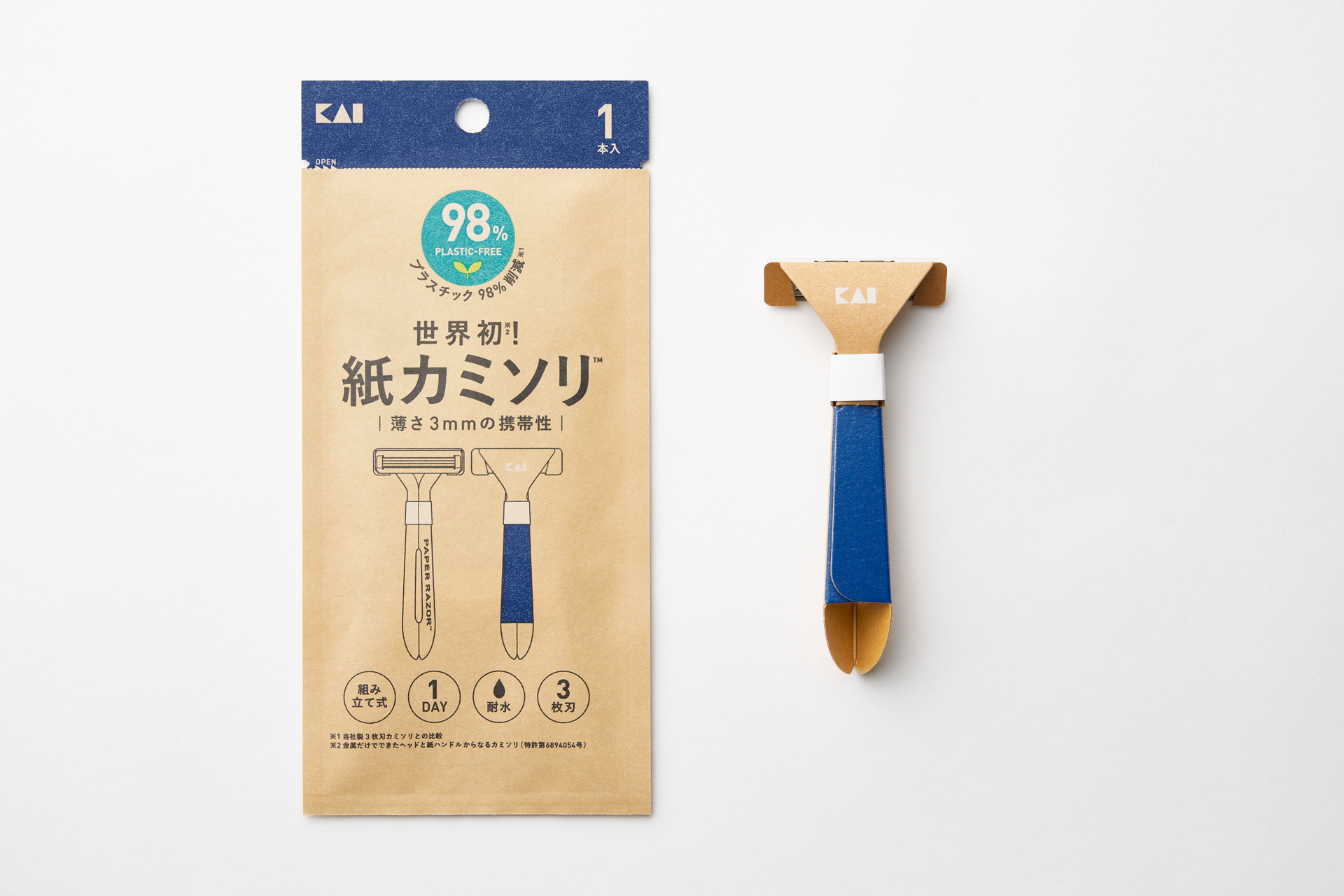 When test sales of the razor began in April 2021, the sets of five differently colored razors, which are priced at ¥1,100, sold out in just three days. It has also been a huge hit on social media, with a TikTok video introducing the product attaining over a million views worldwide.
And their popularity is not limited to stubble-troubled men. During the test sales period, four in 10 of those buying the five-razor packs were women.
"Razors have tended to be largely associated with men, but the simple, gender-neutral design has led to new people buying the product," said Furui.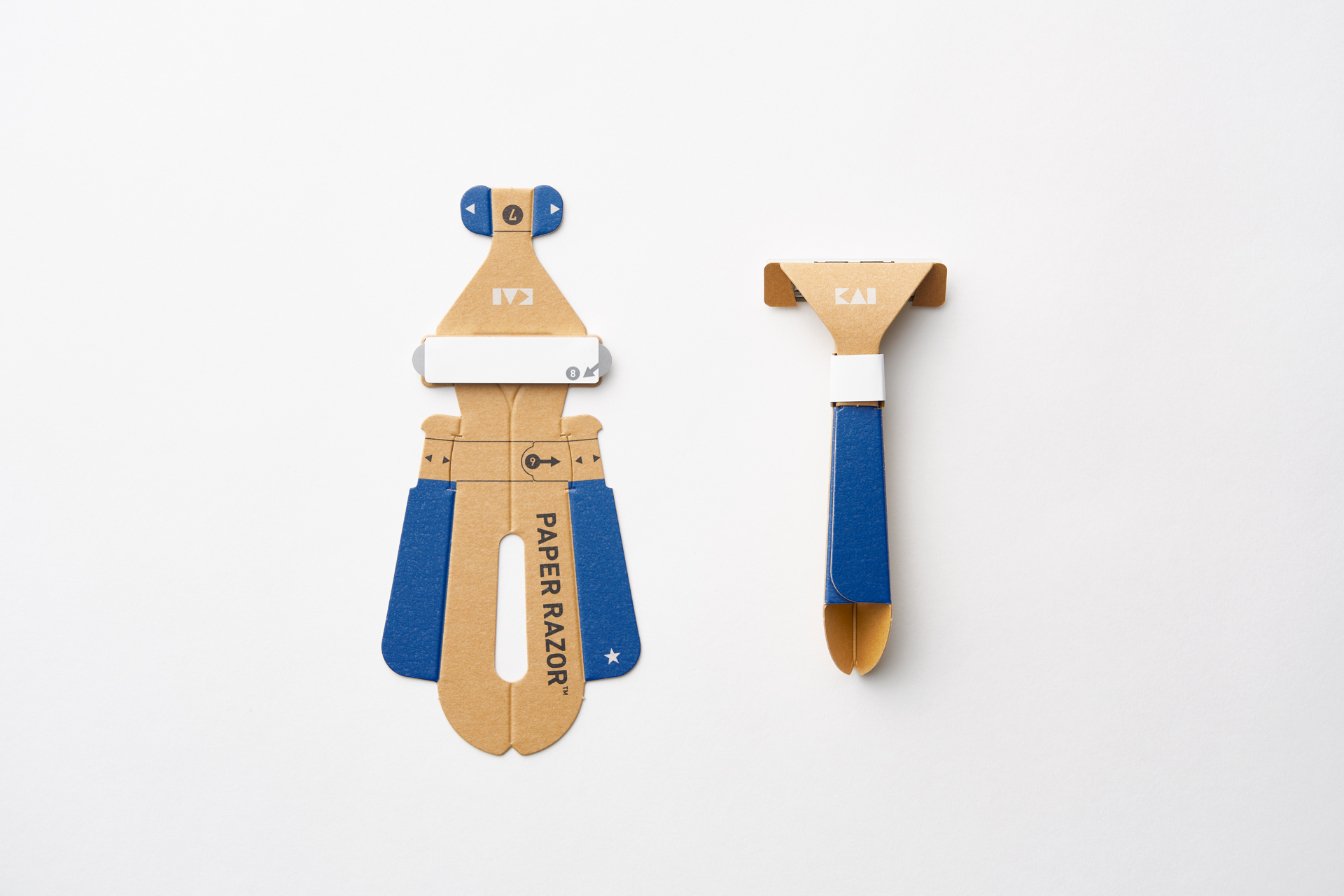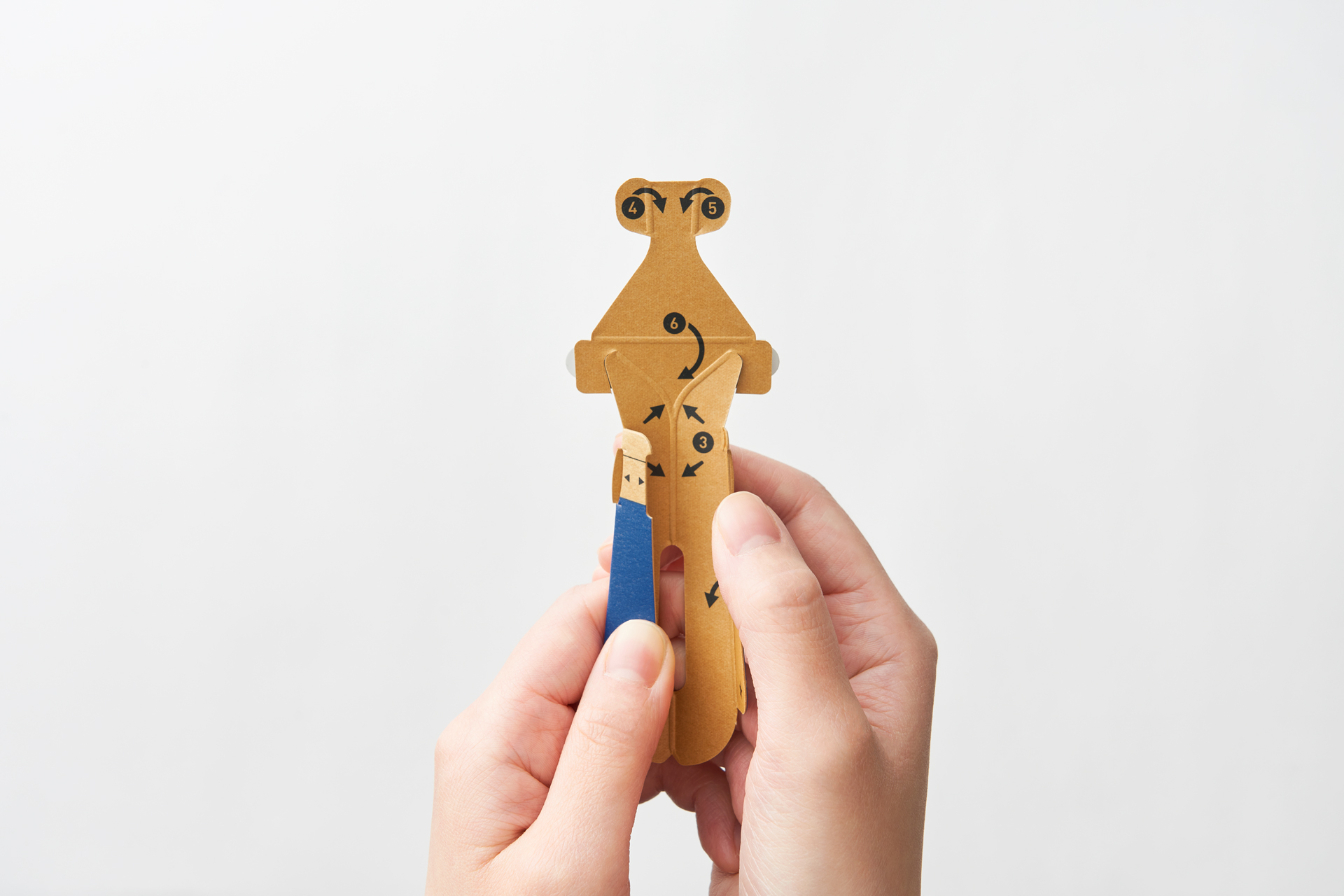 Thanks to its new hit, the company is planning to develop other environmentally friendly products and hopes to halve total CO2 emissions from the manufacture of all its disposable razors by 2030.
Places now selling the razors include convenience stores and drugstores, and since last summer they have also been available at some hotels. The lightweight, compact design makes it easy to slip them into a bag or take on vacation.
Paper Razor was developed to mark the 110th anniversary of Kai Corp.'s founding, and CEO Hiroaki Endo told J-Stories that their aim was to "create a product with completely new value."
Translation by Tony McNicol
Top page photo by Kai Corp.
For inquiries about this article, please contact jstories@pacficbridge.jp
Click 
here
 for the Japanese version of the article.