J-STORIES - A Tokyo startup has become Japan's first dedicated producer of meat alternatives, which are not only tasty, but have the potential to significantly reduce greenhouse gas emissions.
Next Meats
was founded in 2020 with a mission to focus its efforts on innovation and a strong environmental message centered around products made from soybean-based meat substitutes.
Indeed the impact of its products on the environment is considerably less than those made from conventional meat, such as beef. The methane produced by cows and other farm animals is around 25 times more potent a greenhouse gas than carbon dioxide.
What's more, plant-based alternatives are higher in protein than meat and have fewer calories. And regions that rely heavily on meat imports, such as Japan, can increase their food self-sufficiency by switching to such alternatives.
The company's "meats" made from soybeans and other ingredients are already attracting global attention. After going public on the Over-The-Counter market in the United States in January, the company's market capitalization reached $4 billion.
A number of large Japanese food companies have already entered the meat alternative market, but Next Meats is Japan's first specialist producer of meat substitutes.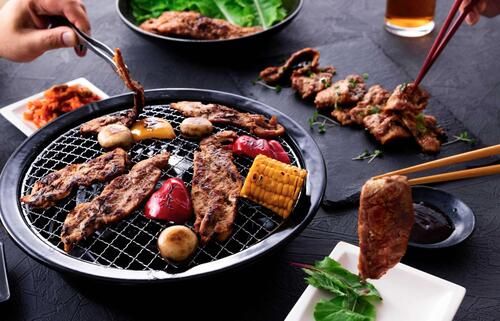 Until now, customer dissatisfaction with the taste and texture of meat substitutes has often stymied its growth. But Next Meats' products, such as its Next Yakiniku Kalbi (Korean barbecued short ribs), and Next Yakiniku Harami (Korean barbecued skirt steak), have been well received, with customers saying they look and taste similar to the original meat equivalents.
They are available frozen in supermarkets, and are also on the menu at a nationwide Korean-style barbecue restaurant chain. And this July, the company released a range of microwaveable meals, including lasagna and beef stews, both made using meat substitute ingredients.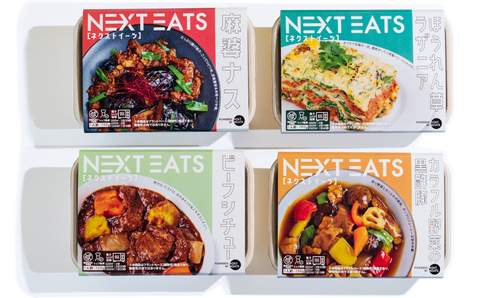 Next Meats is taking advantage of its expertise and startup agility to popularize its products. This year it has organized a number of promotional events, including a recipe contest involving professional chefs.
It is already selling its products overseas, including in Singapore, Hong Kong and the United States, and plans to expand into European markets soon. "The delicate taste of Japanese food is highly appreciated overseas," Yuya Makino, the company's chief marketing officer, told J-Stories, "and that's a Japan-brand strength we are utilizing."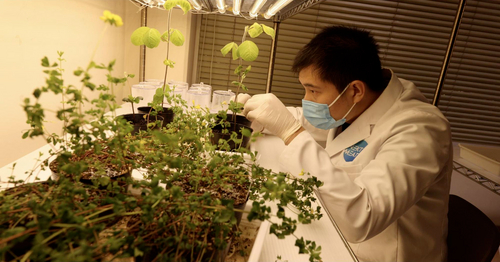 With an eye to the long-term future of meat alternatives, Next Meats has set up its own laboratory in the northern Japanese city of Nagaoka. There, it works on its food-processing equipment, as well as genome editing, fermentation, and microorganism research to improve the soybeans used to make meat alternatives. The company is also investigating other types of meat alternatives, such as lab-grown meat and insect protein.
The company's goal, said Makino, is to position alternative foodstuffs alongside meat and fish.
Translation and editing by Tony McNicol
Top page photo by composter-box / Envato
For inquires about this article, please contact us at jstories@pacificbridge.jp
Click here
for the Japanese version of the article.
In addition to J-Stories' own research, this article also uses information from the following websites: