J-STORIES - The mall has a fine array of Shimane Prefecture delicacies, from delicious "nodoguro" (blackthroat seaperch) to Izumo noodles. Shoppers stroll around, some stopping for a chat, others asking shop owners about the goods on offer. There are banks, offices of community organizations, and even the local university has a presence here.
But no one needs to fear visiting this bustling mall on account of COVID-19. In fact, they don't even need to be in Shimane, a coastal prefecture that neighbors Hiroshima in western Japan. This particular shopping mall exists completely in the metaverse, a network of 3D virtual worlds centered on social connection.
The mall was the brainchild of the Shimane Jokamachi Food Culture Research Organization in cooperation with local chambers of commerce. And despite its non-physical, virtual status, as of June 2022, it boasts 35 outlets, all open for business.
Belonging to Nagano-based Gaia Link Inc., this virtual manifestation of a traditional Japanese mall is the first of its kind, officially opening its doors for trade on May 20.
When entering this virtual market, visitors first create an avatar that they use to stroll around the mall via the screen of their computer without the need for virtual reality headsets. More than 1,800 avatars had been created within a week of the mall's opening.

In the non-virtual world, traditional shopping malls, known in Japan as "shotengai," typically take the form of covered market streets with access restricted to pedestrians. While some of the Japan's best known shotengai, such as Ameyayokocho in Tokyo's Ueno district, can be found in major cities, they are also a feature of many regional cities, where populations tend to be shrinking and aging.
However, according to Takuya Tsuchie of the Shimane Jokamachi Food Culture Research Organization the hope is that this new virtual reality space will particularly appeal to young people.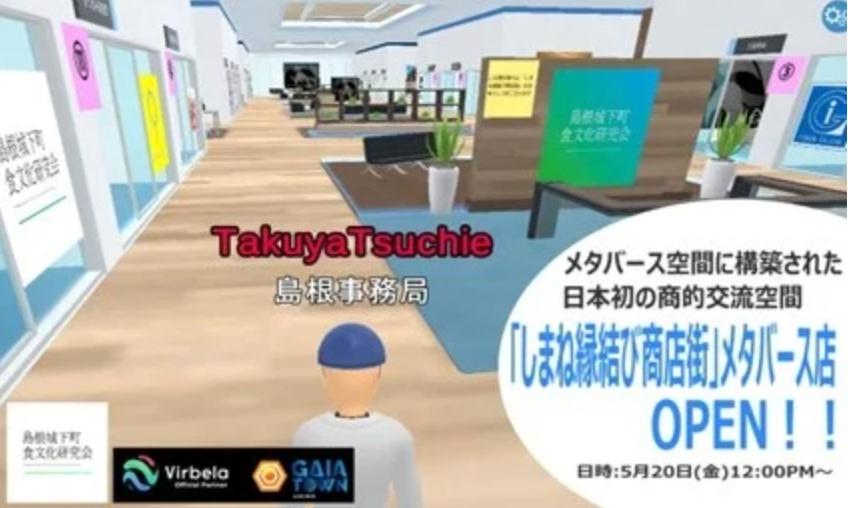 The name of the mall in Japanese, "Shimane Enmusubi Shotengai," can be translated as the "Shimane Connection-Building Mall," which Tsuchie says is an indication that the mall is for far more than just shopping. As with its counterpart in the real world, it is intended as a place to mingle, get information from local organizations, to interact, and build communities.
Translation and Editing by Tony McNicol
Top page photo by twenty20photos / Envato
For inquiries about this article, please contact us at jstories@pacificbridge.jp.
Click here
for the Japanese version of the article.
In addition to J-Stories' own research, this article also uses information from the following websites: