J-STORIES - The Indian sari, worn by females in the world's most populated country, is emerging as a beacon of hope for Japan's famed Kimono artisans struggling against declining sales at home.
The idea of making Saris using ancient Kimono techniques for sale in expanding economies is the brainchild of Susumu Takehana, a fourth-generation artisan in Kyoto, Japan's cultural capital.
He explained that Bangladesh, another sari wearing country with a fast-growing wealthy population that has risen over 14% in 2022 according to global data, is also a target.
"We use the same weaving and dyeing skills that has, for centuries, produced high-quality Japanese kimono. Initial efforts to market in India over the past year are promising," he said.
Takehara is the head of the
Kyo-Yuzen dye association
in Kyoto. They manufacture expensive 17th century Kyo-tegaki-yuzen kimono associated with brilliant colors and exquisite embroidery of gold leaves and other decorations.
The survival in India's competitive Indian sari market, according to Takehana, is based on highlighting Japanese ancient skills to affluent Indian buyers who are fans. The 5-meter-long saris have designs representing motifs such as cherry or plum blossoms representing Japanese art.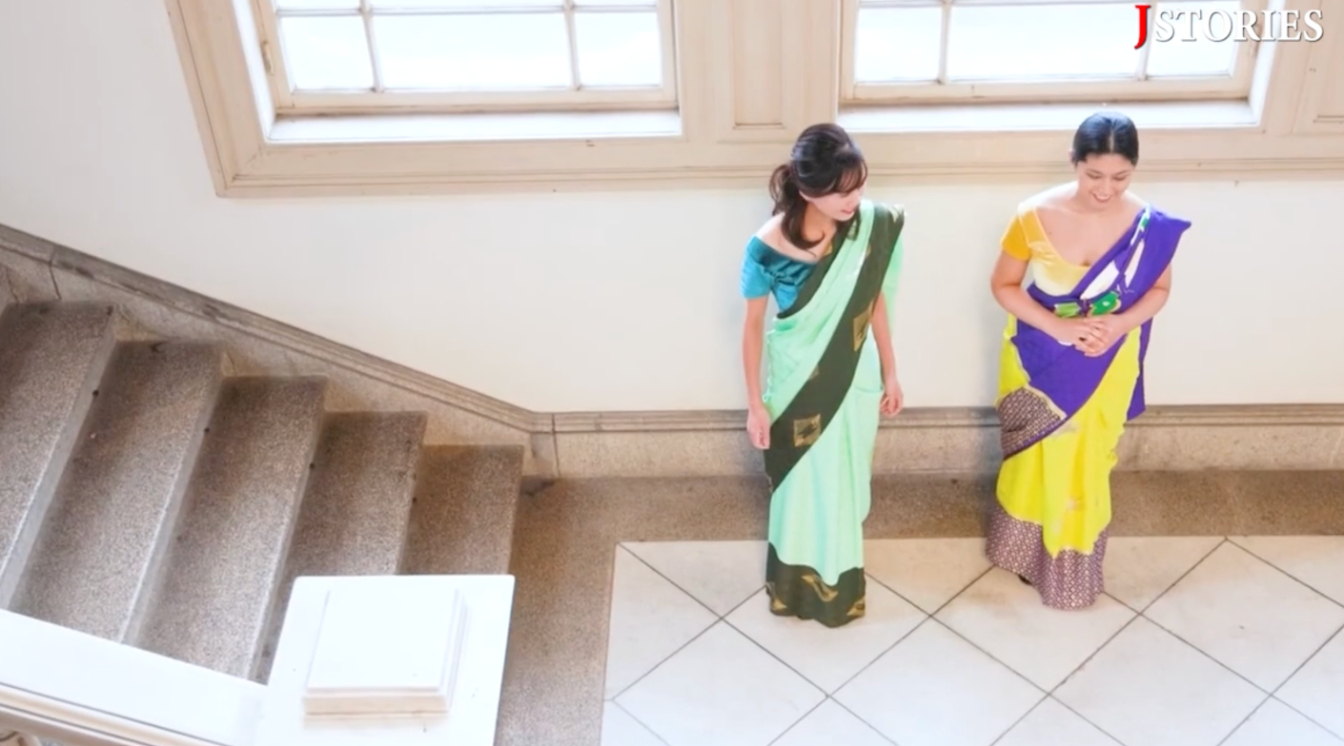 "I was desperate to increase the income of Kimono artisans to preserve their historical skills. To survive we plan to become a global brand not restricted to only Japanese products," explained Takehana. The unique idea marks a minor revolution in Kyoto's tightly-knit tradition.
Preference for cheaper western clothes among Japanese women to suit their modern work-oriented lifestyles is the biggest threat to Kyoto's artisans. Expensive hand-made Kimonos that were traditionally part of a bride's trousseau, for example, are no longer a common trend.
As orders decreased so did registered artisans in Kyoto, Japan's 16th century capital and the heart of shokunin artisan culture. In 2021, registered numbers were 13,939 marking a 49% decline since 2006.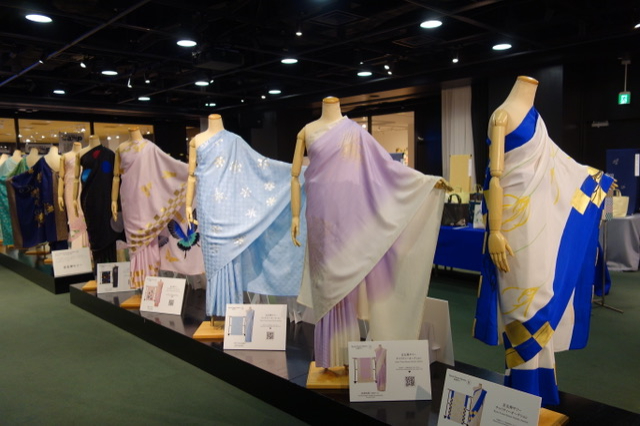 More than 60% of artisans are currently in their 50s to 70s highlighting a major challenge for aging artisans to find successors.
The 2020 COVID-19 pandemic was an extra hit as social events closed. To cope, Takehana's association decided to apply for a subsidy offered by the Kyoto Prefectural government to support struggling artisans.
The artisans have received the blessings of the Indian embassy in Tokyo and held several exhibitions in India last year. In December, they plan to display in Mumbai, India's fast paced financial city also famous for the multi-billion-dollar domestic movie industry.
Feedback over the past year has been slow but positive. Takehana explained a major breakthrough was registering a contract with a clothing buyer in India that targets wealthy society including business women searching for luxury products. The yuzen-dyed sari is priced at almost 1 million yen ($10,000 USD) per piece.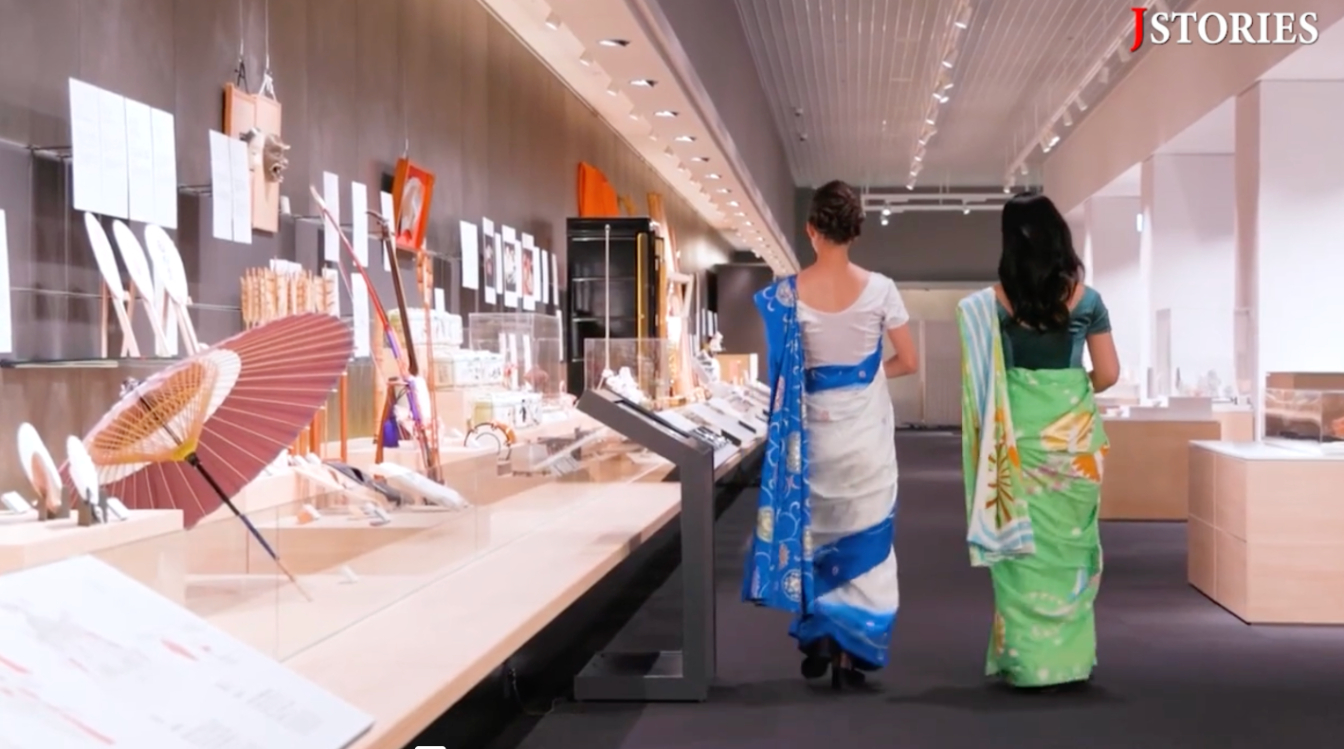 "Entry into a new market is both exciting and a challenge. Marketing involves a lot of explanations that include fashion shows. The cross culture brings diverse talents together," he said.
Emiko Ban, 81, a kimono tailor, is part of the new Yuzen India project. "I'm just elated to be working again," she said in an interview, pointing out her work had almost dried up in the past decade making her feel lonely and hopeless about the future.
Kyoto is Japan's most visited tourist city that showcases Japan's heritage represented in ancient wooden temples and traditional daily life that has almost disappeared in Tokyo, Japan's modern capital.
Preserving Kyoto is a major goal for the Kyoto prefectural government that extends financial support for diverse initiatives including start-up visas for foreign nationals who plan new ventures that preserve Japanese heritage.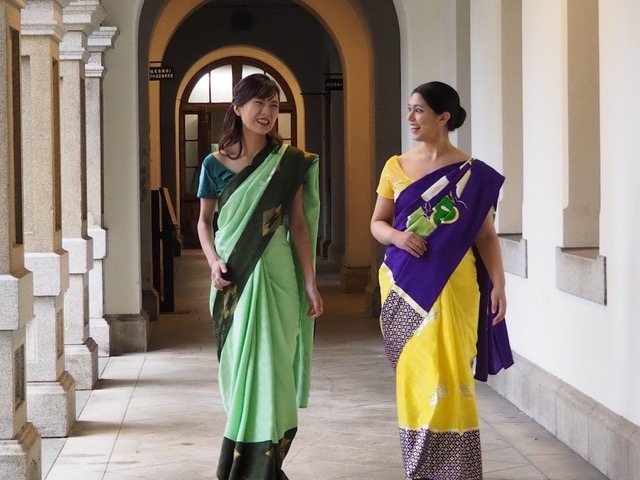 Other measures include support for training programs to foster young craftsmen. Some establishments like museums or taxi services offer discounts for people wearing kimono to encourage sales.
Kyoto is also promoting recycling themes and environment protection projects to create a sustainable city, a concept linked to traditional Japanese values that respect frugality and the importance of greenery in daily life.
A city of shokunin, (artisans) also target tourists. For example, Shotaro Yamada, 44, who manages the 130-year-old family kimono shibori (Tie-and-dye) business, is raising his income through workshops for foreigners.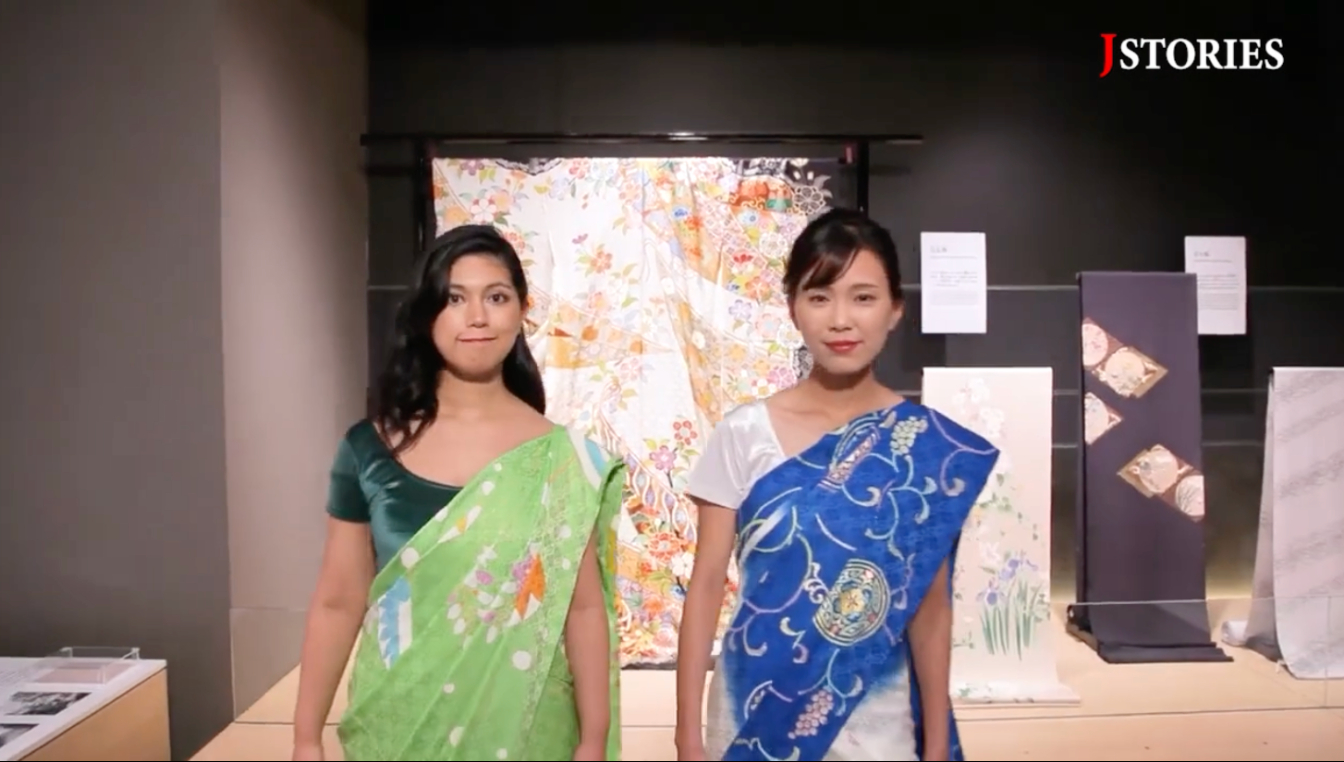 "My life today is far removed from my father and grandfather," he explained. He relies on artificial intelligence to expand his market and develop new designs specifically for youth.
Today, the father and son are sustaining the family business through new products that include bags and western clothes, outsourcing the intricate embroidering work to a factory in China, which has reduced expenses by half.
Writing by Suvendrini Kakuchi
Editing by Takanori Isshiki
Photos photo provided by the Kyo-Yuzen dye association

For inquiries about this article, please contact jstories@pacificbridge.jp
Click 
here
 for the Japanese version of the article