J-STORIES - An alliance of Japanese companies is looking to land a big catch and help marine conservation efforts by turning abandoned fishing nets and other fisheries-related gear into useful products.
The Tokyo-based "
Alliance for the Blue
," which includes several major listed firms, develops services, plans products, and promotes sales to help reduce ocean garbage and its effects on the marine environment. One of its projects is looking at ways to sustainably tackle the millions of tons of so-called "ghost nets" that are left to drift on the seas each year and make up much of the plastic debris that litters the world's oceans, threatening marine life.
According to some estimates such accumulated plastic waste totals up to 8 million tons and will weigh more than all fish in the sea by 2050.
The alliance's ghost net project takes fishing nets that have either been found drifting on the ocean, washed ashore, or abandoned before use and turns them into into a variety of useful products, including stationery, bags, and satchels. In March, it started working with Creema, an online marketplace for handmade goods, to support the creation and sale of such items.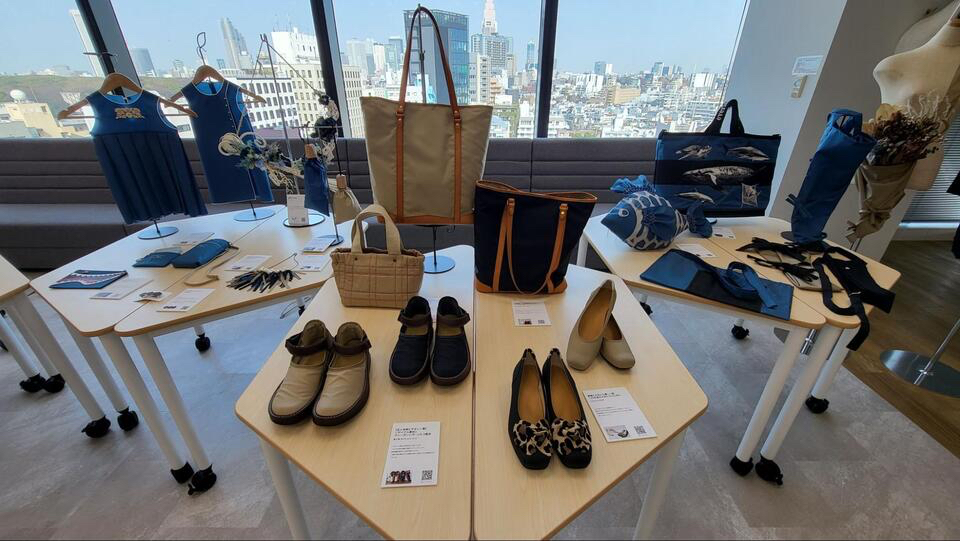 "It takes 600 to 800 years for discarded fishing nets and other gear to naturally degrade," said Koichi Nomura of the alliance, which is supported by the Nippon Foundation. "It is important to remove them from the ocean, but there is also an urgent need to create an economically viable system for preventing waste entering the ocean."
Creema is just one of over 50 companies that have joined the alliance to date, and Nomura says cooperation between each member is as vital as a well-maintained fishing net.
"In order to recover, turn into products, and sell discarded fishing nets, it is important to coordinate between the companies responsible for each of those tasks," he told J-Stories. "If any company is missing, the project can't happen."
Going forward, the alliance will need to work with even more companies and organizations to improve the value of thechain while "maintaining a balance between quality, cost, and supply," he adds
And ghost nets aren't being used to only make consumer goods. Osaka-based
Kuriyama Pulizia Corp.
rents out doormats, mops, and other goods for commercial use and this May it started renting out Japan's first doormat made from discarded fishing gear.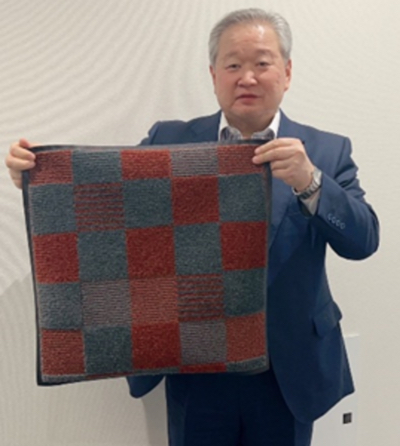 Previously, the company has commercialized products made from corn and other plant materials, but now it is also using
Econyl
, a new nylon material made from ghost nets and textile waste that was developed by Italian company Aquafil.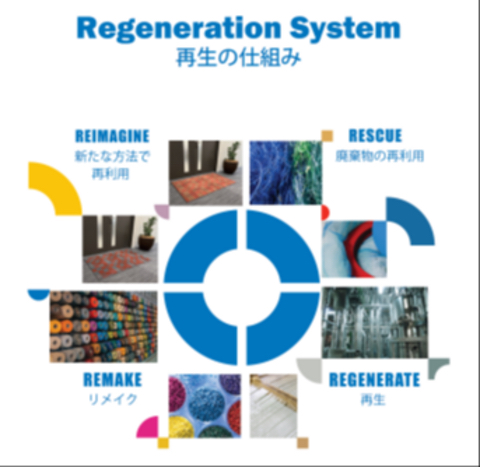 Kuriyama Pulizia CEO Masahiro Nishida told J-Stories that the company wants to help preserve the oceans.
"Glamorous industries like fashion started working on this early on, but our industry also needs to think about how to create an environment we can pass on to the next generation," he says. "To do that, both manufacturers and users need to work together in a way that goes beyond cost competition."
Translation by Tony McNicol
Top page photo by Alliance for the Blue
For inquiries about this article, please contact jstories@pacficbridge.jp
Click
here
for the Japanese version of the article.