J-STORIES - Because Omura Bay in Nagasaki Prefecture is surrounded by land, it looks much more like a lake than part of the sea. Its beach is scattered with colorful glass particles that glisten in the sunlight and soothe the eyes of visitors.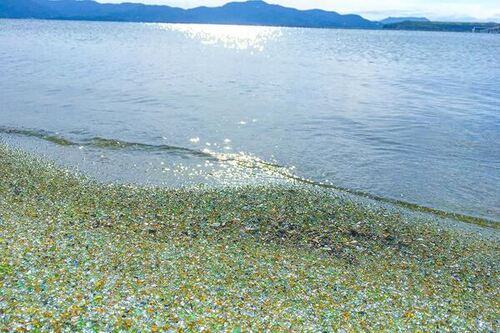 But this "glass beach" wasn't created to attract tourists. It was an attempt to improve the bay's water quality by increasing the number of clams. It was an idea with twin benefits: use waste glass to clean up the ocean and recycle resources.
Although Omura Bay is connected to the ocean, the water is almost entirely enclosed and the channels through which seawater comes and goes are narrow. Because the domestic wastewater that flowed into the area was difficult to diffuse, the harmful effects of eutrophication (when a body of water gradually becomes enriched with minerals and nutrients) got worse and worse. Large amounts of phytoplankton developed, while red tides and a lack of oxygen reduced the number of fish and shellfish.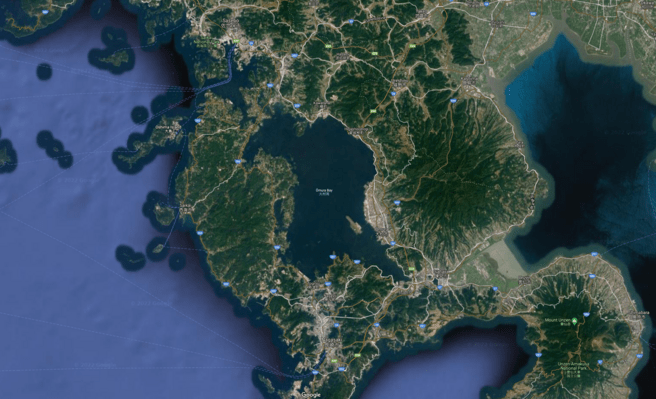 To deal with this, the
Nagasaki Prefectural Environmental Health Research Center
decided to promote the growth of bivalves that feed on phytoplankton. And they chose Manila clams, whose larvae often gather in the surrounding waters. Because clam larvae prefer sand particles of about 1 mm, the natural mud and sand in the bay was too fine. The researchers hit upon using artificial glass sand with grains of a size clams prefer.
One year after spreading the artificial sand they observed around 220 clams per square meter. Five years later they spread artificial sand over an area of 200 m2, and the following January they observed 525 clams per square meter.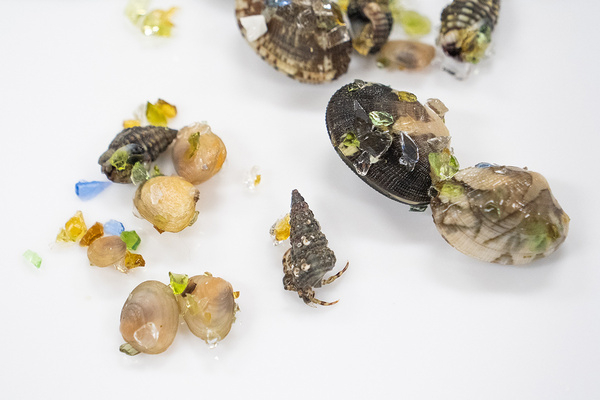 Kazuaki Tachiki of the Nagasaki prefecture's Regional Environment Division, who is overseeing the project, told J-Stories, "Thanks to water quality improvement measures such as putting in place sewage treatment, including the glass artificial beach, we have seen an improvement in chemical oxygen demand (COD), a water pollution indicator, which is a good trend." However, he says that it is difficult to maintain a stable standard value of 2.0 mg/l or less and that "further improvements will be needed."
- This article was written as of March, 2022.
Translation and Editing by Tony McNicol
Top page photo by Yahoo Japan SDGs
For inquires about this article, please contact us at jstories@pacificbridge.jp
Click here
for the Japanese version of the article.
In addition to J-Stories' own research, this article also uses information from the following websites: