J-STORIES - Japan is having a baby crisis. Its population is declining as the number of births decreased by more than 20% in seven years. But amidst this situation, a restaurant chain is taking baby steps to slowly expand its food advocacy to include… babies.
Soup Stock Tokyo
, a restaurant chain with about 50 outlets in Tokyo and nationwide, has begun offering free baby food in all of its restaurants since April.
Soup Stock supports diversity in society through "food," which explains their move to include newborns. The company's original concept was a fast food restaurant for women who wish to enjoy their food by themselves, but the company expanded the idea to include young families with babies. This was conceived to address the issue of some restaurants in Japan not allowing customers to bring their own baby food, which made young families feel unwelcome.
However, the move sparked reactions from some women who felt their safe restaurant space was being taken away from them. While the move was embraced by many customers, especially those with tots to feed, some customers said it spoiled their enjoyment of eating in a peaceful environment. This issue became a trending topic on various social media sites, spurring debates between those who are for and against the initiative.
Instead of backing down, the company responded with a statement emphasizing the importance of its "soup for all" project that strives for a barrier-free dining experience, and "diversity through food."
The very purpose of the project was to help those who, for whatever reason, are restricted in what they eat, the company said, adding that Soup Stock Tokyo would continue to promote its policy of non-discrimination against any customer, regardless of their race, creed, gender, or, indeed, age.
Company representative Masaru Ando told J-Stories that the free baby food service was aimed at customers who might be reluctant to visit restaurants simply because they have small children.  The backlash to the initiative was quite unexpected, he added.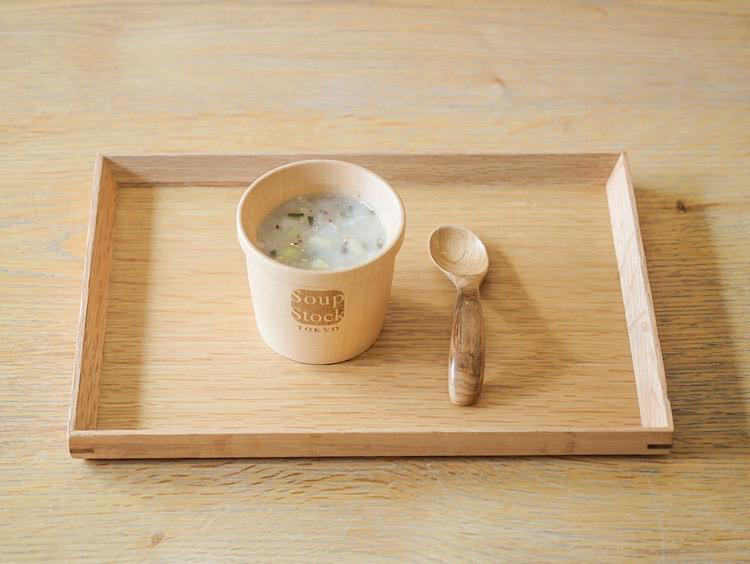 Soup Stock Tokyo isn't the only Japanese company to offer free baby food. Family restaurant chain Royal Host, for example, offers free food for babies aged 7 months to 9 months, while IKEA Japan, has been providing a similar service since around 2016.
In fact, another of the company's chains, the family restaurant "
100 Spoons
," has been providing such weaning food for free since 2015. And in 2020, some of its Soup Stock restaurants started selling pouches of weaning food. 
The main difference with the company's latest initiative, however, is that the chain has concocted its own original baby food, which made its way onto menus this April.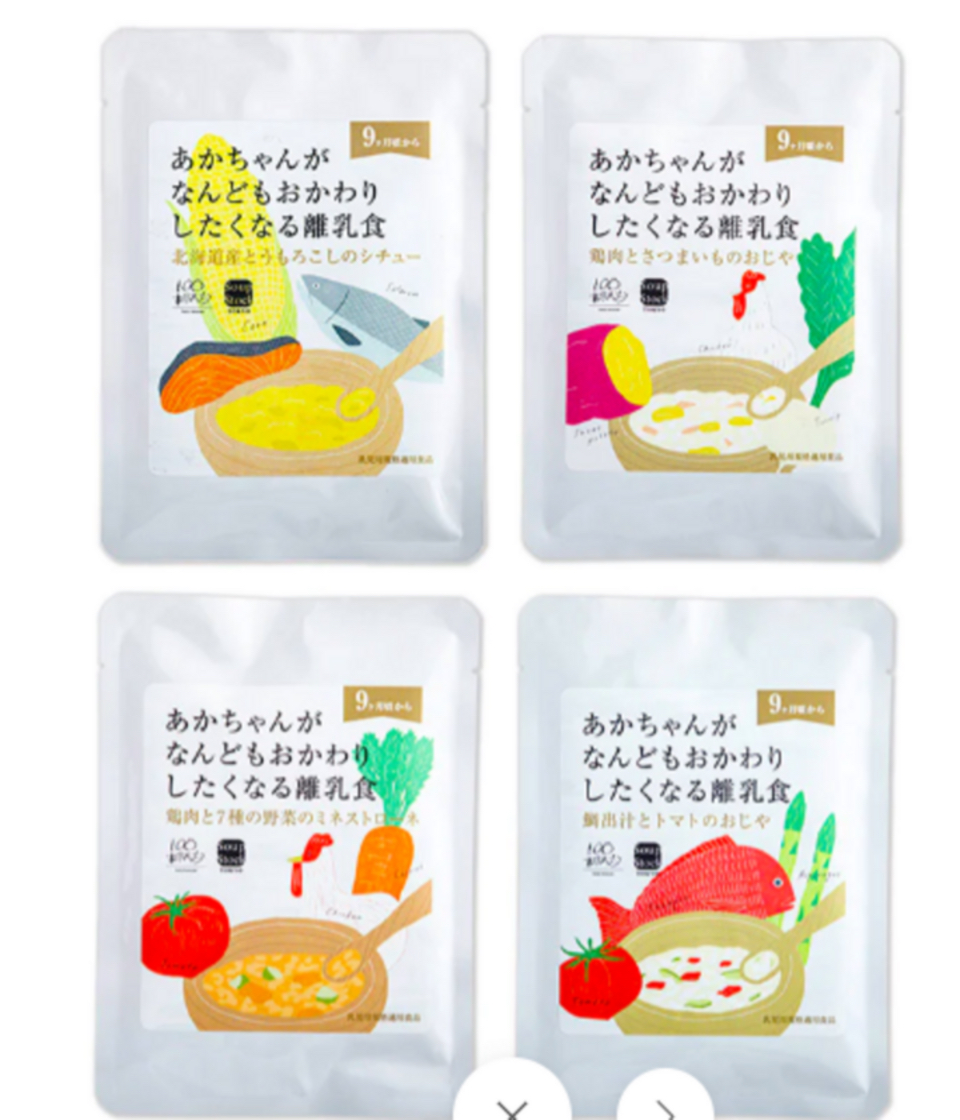 The project currently includes vegetarian and gluten-free options. The Tachikawa branch in western Tokyo also has an easy-to-chew meal option for elderly people. In the past, the company has developed halal products and even provided free meals to medical professionals during the COVID-19 pandemic.
"Our plans for the future include food for hospitals and nursing care, and also low-salt products," said Ando.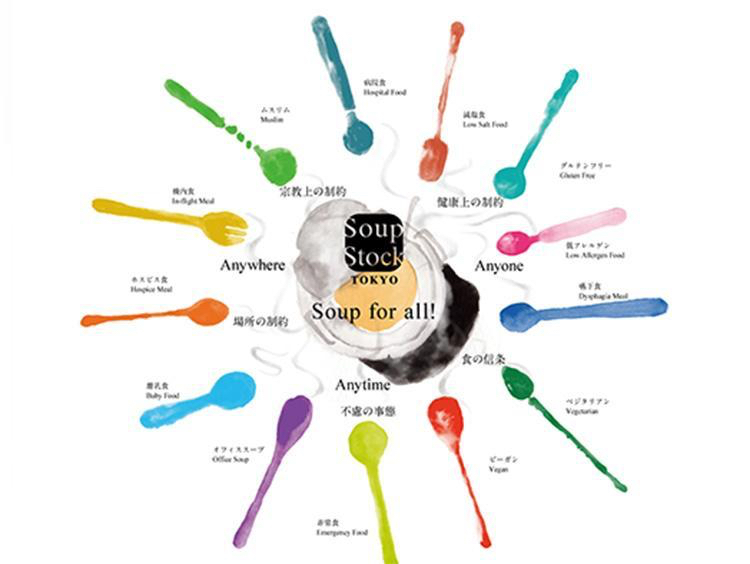 In 2022, the company introduced its so-called "Ally Day," during which anyone could become an ally of the "soup for all" project just by chowing down on a bowl of soup. A portion of the sales for the initiative were donated to organizations such as ReBit, an NPO that addresses issues related to young people, such as sexual identity. 
Such projects to support diversity take place across Soup Stock Tokyo restaurants, but individual outlets can also act on their own initiative, said Ando. For example, they might offer verbal support to job-seeking customers, or pay extra attention to women wearing maternity badges. 
The company strives to be international both through its menu and customer base. As well as offering eight to 15 soups at each store based on recipes from around the world, many restaurants are near train stations, making them convenient for visiting tourists.
Translation by Tony McNicol ,Desiderio Luna
Top page photo by Soup Stock Tokyo
For inquiries about this article, please contact jstories@pacficbridge.jp
Click 
here
 for the Japanese version of the article.