J-STORIES - A Japanese company has come up with a truly cool idea – a material that can bring the internal temperature of outdoor equipment, factories, and other buildings below the outside temperature without using any electricity or other energy source.
"
Spacecool
" is a material that can block heat from the sun and atmosphere, while simultaneously radiating internal heat into space. It could reduce energy used for cooling, protect equipment from heat related damage, and help prevent health dangers such as heatstroke.
Development of the material began in 2017 with a project by Osaka Gas Co., which subsequently took the lead in establishing
the joint venture Spacecool Inc.
in 2021 to launch sales, a venture that brought together a large number of energy and other major companies.
The material, which the company likens to "shade trees," exploits a phenomenon called "radiative cooling" whereby the Earth emits thermal radiation into space, one of the reasons why temperatures drop at night. Normally during the day, objects, including buildings, absorb heat from the sun, but Spacecool's special optical design means it reflects over 95 percent of sunlight. This means that the material simultaneously releases more heat than it absorbs, even in sunlight, achieving a cooling effect without the use of electricity or other forms of power.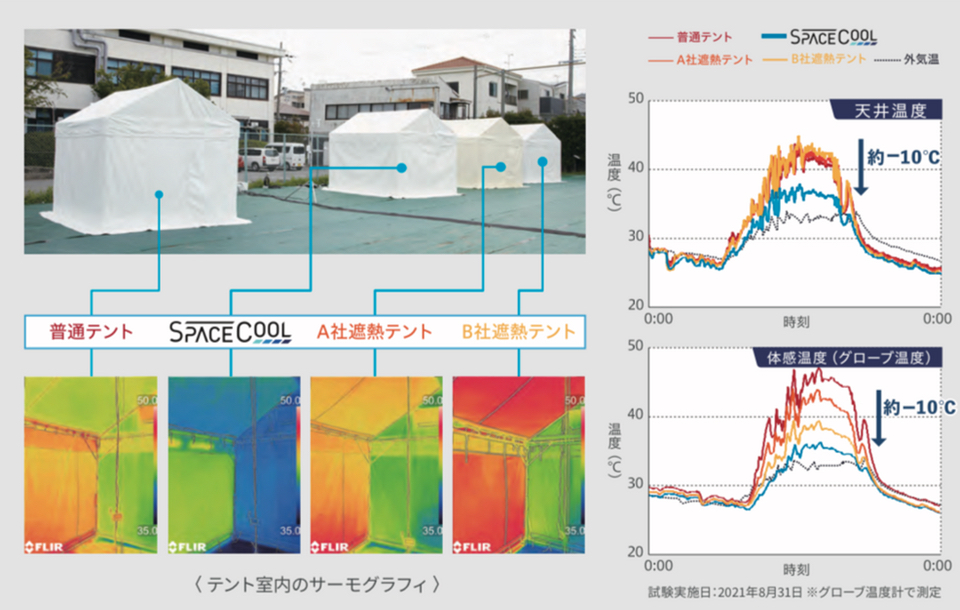 According to Spacecool COO Takahisa Utaki, similar products are available from other companies outside Japan, but the Osaka Gas-inspired material's reflectivity and radiant cooling performance is the highest in the world.
For example, tests comparing tents made of Spacecool material with ordinary tents showed a difference of approximately 10 C in terms of temperature. In fact, compared to the heat felt inside a standard tent, the inside of a tent using the Spacecool material felt cooler than the outside temperature.
Similarly, in an experiment where the material was attached to the exterior of a white shed, the temperature of the ceiling was 20 degrees lower than before the material was attached, while the interior overall was as much as 10 C lower.
Meanwhile, during a demonstration test of the material at Honda's Yorii Plant in Saitama Prefecture this January, researchers confirmed that an air-conditioned container covered in Spacecool material required 53 percent less energy than an ordinary container. Also, when it was fitted to passageways between buildings, the surface temperature of the walls was 15 C lower. A building using Spacecool membrane material is also being designed for the Gas Pavilion at the Expo 2025 in Osaka.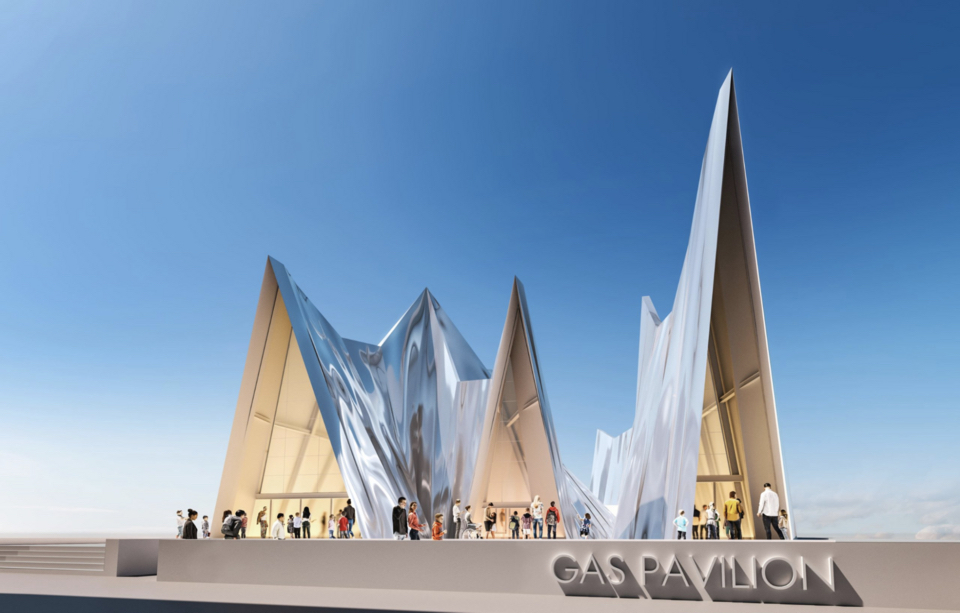 Utaki told J-Stories that Spacecool Inc. is also testing the material for possible applications in a wide range of other industries, including manufacturing, commerce, logistics, arable farming, livestock, and forestry.
The company also expects demand from countries in the Middle East and Africa that experience long periods of heat. It said that
Honda R&D
has expressed an interest in using the material both at its plants in Japan and in Southeast Asia once the demonstration experiments are finished.
"Some have suggested it would be useful in areas without electricity," said Otaki, adding the company would like to popularize the material around the world, especially for the benefit of people in need. "For example, we are considering using it for tents in refugee and disaster evacuation camps."
So far, Spacecool has only been available as a raw material, but the company is considering test sales of a parasol made from the material as an easy way for people to see how well it works.
Translation by Tony McNicol
Top page photo by spacecool
For inquiries about this article, please contact jstories@pacficbridge.jp
Click
here
for the Japanese version of the article.