J-STORIES - Auto rickshaws are a common sight on the roads of many countries around the world. In Thailand, Sri Lanka and some other countries they go by the name "tuk-tuk," a word that is imitative of the sound made by the three-wheel vehicle's small two-stroke engine.
Now tuk-tuks have reached Tokyo, but without the iconic "tuk-tuk" sound. Fitted with electric engines, the new vehicles zipping around Japan's capital are virtually silent. 
One of the companies working to popularize these eco-friendly tuk-tuks is Tokyo-based
eMoBi
, a student venture established in 2020 that offers EV sales and rentals. The company already runs EV rental businesses, mainly aimed at tourists, in various parts of Japan, such as Iki island in Nagasaki Prefecture and Daimyo in Fukuoka Prefecture.
The company's electric tuk-tuks are highly maneuverable, making them easy for anyone to drive, including the elderly. They can be charged from a household outlet, and have a range of up to 80 km and a top speed of 50 kph.
In Japan, a full driver's license is required to drive one, but vehicle tax is lower because they are classed as a "light motorcycle."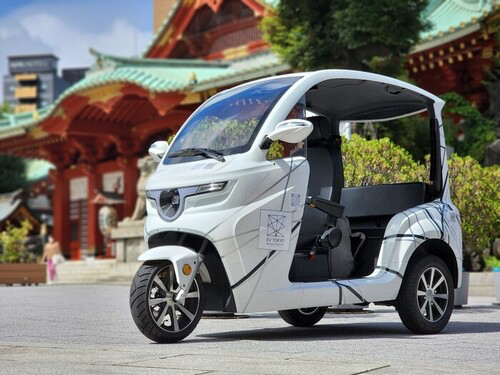 Meanwhile, three other Tokyo companies have teamed up to provide an innovative service for tourists using the electric three-wheelers. They are tour company
EV Tokyo
; Akiba.TV, a YouTube channel providing information about the popular Tokyo tourist area of Akihabara; and Harete, a video production company. 
They offer EV tuk-tuk tours through the popular tourist districts of Ueno and Asakusa, and take in some of the capital's famous sights. The driver also doubles up as a photographer, snapping pictures of the passengers for them to use on social media. The service also includes retouching of the photos and video taken inside the tuk-tuk as it navigates Tokyo's streets.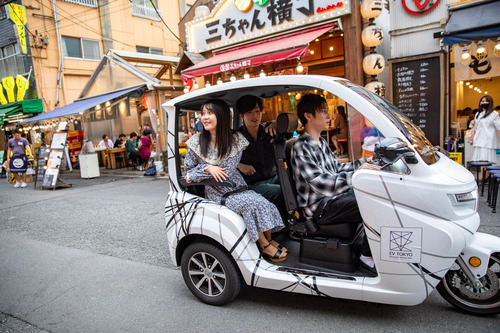 Akiba.TV CEO Yuichiro Yoshioka told J-Stories that passengers often edit the video footage into their own short sightseeing movie. "It's a popular new way of enjoying travel that involves making a video to share on social media," he said.
Before the coronavirus pandemic, the Akihabara district was well-known among overseas visitors as a center for Japanese pop culture. It s hopes that the electric tuk-tuks will help revitalize tourism in the district.
Koichi Sugimori of Akiba.TV said that once tourism really starts to return to normal, he would like the tuk-tuk tours to help tourists experience the new post-Covid Tokyo.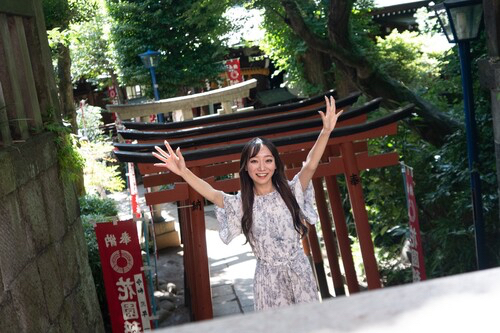 Translation by Tony McNicol
Top page photo by Chalabala / Envato
For inquires about this article, please contact us at jstories@pacificbridge.jp
Click
here
 for the Japanese version of the article.