J-STORIES - Eating difficulties among the elderly and disabled led one Japanese company to develop a device wth a soft touch.  
Kyoto-based startup
Gifmo
's DeliSofter softens food without altering its appearance, thus getting around a problem of liquidized foods that can be unpleasantly sloppy and unappetizing in appearance.
The DeliSofter works in a similar way to a pressure cooker, taking between 12 and 29 minutes depending on the food being prepared.
The company has also developed a food cutter for fibrous foods such as meat that can remain slightly difficult to chew even after cooking in the DeliSofter.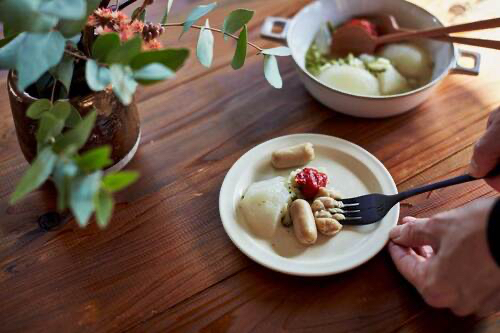 DeliSofter was developed by Gifmo employees Tokie Mizuno and Megumi Ogawa, after both had personal experiences of caregiving. After seeing elderly loved ones being fed specially developed, easy-to-swallow food, they wanted to create a device that would allow them to enjoy effectively the same meal as every other family member.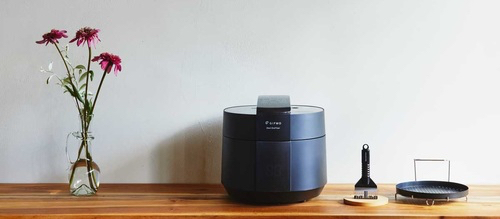 Ogawa's father suffered from aspiration pneumonia, which occurs when food or liquid is breathed into the airways or lungs, instead of being swallowed. She remembers him telling her that because he could no longer walk, or enjoy his passion of singing karaoke, the only pleasure he had left in life was eating. So he lamented having to eat the pureed food he was served, which he called "squishy bird food." 
Mizuno remembers how her elderly grandmother was able to enjoy ordinary homemade food with the rest of her family right up until she passed away at the age of 116.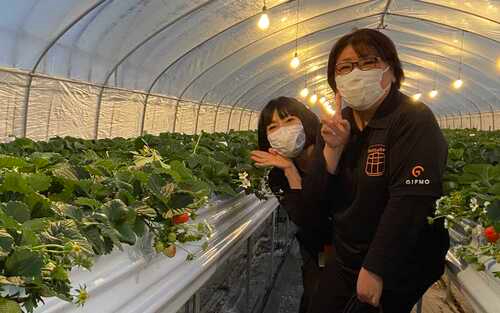 The Gifmo employees told J-Stories that difficult-to-eat food can be a source of stress not only for those who receive care, but for those who give it, too. They hope their DeliSofter device will attract an audience across Japan, which has one of the largest populations of elderly people in the world.
In the fall of 2022, DeliSofter took first place in the
Food Tech Grand Prix
, a program aimed at discovering and fostering technological seeds and entrepreneurs in the real tech fields of food production, processing technologies, distribution systems, and so on, that can realize a sustainable food industry. In second place was
Homei Miyashita
, a professor of Meiji University in Tokyo, who posted admiringly on
social media about DeliSofter
. "My goodness, you can cut broccoli (prepared with DeliSofter) with seaweed" Miyashita tweeted.  "This is a technology that saves people from having to chew and swallow. I hope this technology will spread, so spread the word!" 
Translation by Tony McNicol 
For inquiries about this article, please contact jstories@pacficbridge.jp
Click
here
for the Japanese version of the article.