J-STORIES - In a match destined to make the papers, a Japanese recycling company has joined forces with a pharmaceuticals outfit to develop COVID-resistant paper.
Duplo Seiko
's compact Recotio recycler can produce paper that's infused with
Kobayashi Pharmaceutical
s Koba-Guard antimicrobial agent, which instead of being coated onto the paper is applied as the used paper is broken down. This means the newly produced paper itself is capable of killing microorganisms such as bacteria or mold that can cause disease.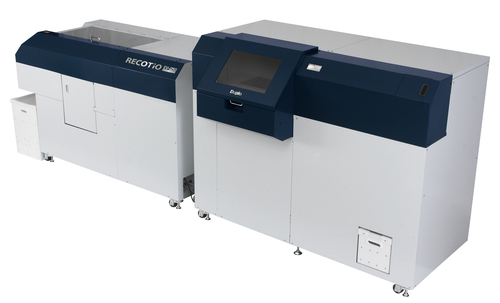 Recotio, which appeared in 2011, uses only water and a small amount of surfactant. This proprietary technology breaks down used office paper to the fiber level and removes toner components. Since it completely erases writing or text on the paper, it also helps maintain information security. It can also repeatedly produce new paper with minimal damage to the paper fibers.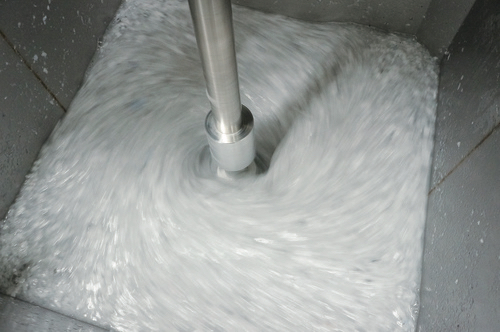 According to Duplo Seiko, when used 20 days a month, Recotio could recycle 300,000 sheets of used A4-size paper per year, which is equivalent to saving 23 trees that are 20 centimeters in diameter and 20 meters tall. Paper made this way produces 14 percent less CO2 than 100 percent recycled paper from a paper mill.
Kobayashi Pharmaceutical's Koba-Guard antimicrobial and antiviral technology was originally developed to control the growth of mold and other microorganisms in the enclosed spaces of submarines. Up on dry land, it has been used in clothes, products made from rush grass, and humidifier filters used in air purifiers.
Yusuke Nagata, who was in charge of developing Recotio, told J-Stories: "Now used copy paper and shredder waste are collected and processed by subcontractors. But if they are recycled using a Recotio machine, they do not need to be incinerated or transported by truck, helping further reduce CO2 emissions."
Meanwhile, Tomoya Nakamura of the company's development department pointed out that, even though offices continue to move toward a "paperless" environment, "the need for paper is likely to remain."
He expressed his hope that the company's technology for reusing paper and reducing environmental impact will be widely used abroad.
Translation by Tony McNicol
Top page photo by Elegant01/Envato
For inquiries about this article, please contact us at jstories@pacificbridge.jp
Click
here
for the Japanese version of the article.
In addition to J-stories' own research, this article also uses information from the following websites: