J-STORIES - The demands of society on companies have changed so drastically that companies pursuing only the "strength" of their market share and profitability may not last long. Instead, the importance has shifted to "kindness" to increase corporate value, with emphasis on the promotion of ESG (Environmental, Social, and Governance).
With this trend in mind, in 2019 Renji Hirase founded Sustainable Lab, a Tokyo-based venture company that operates one of Japan's largest ESG databases. As president and founder, he hopes to establish an infrastructure that can evaluate ESG data in an integrated way.
"We need an infrastructure that can make advance ESG decisions. We will factor in 'kindness,' social, non-financial, or environmental factors in the decision-making. We are creating the social infrastructure for this," Hirase said in an interview with J-Stories.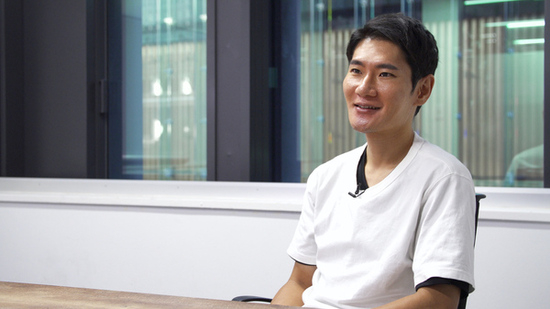 ● Establishing the criteria for 'kindness'
The role of ESG in corporate activities has grown significantly and there is a multitude of evaluation methods. While global rating agencies and green certifiers each have their own ESG assessment methods, the 41-year-old CEO said there are still no universal standards on which indicators and ratings to trust.
"Take an English language proficiency test, for example. Which is better: EIKEN Level 2 or TOEIC 800 score? Or, when you go to different doctors, one will say you are healthy and the other will say you are not," Hirase said.
"Even within the same evaluation system, there are differences in criteria selection when judging what makes a good company. Some define goodness as being women-friendly. Others define it as having low carbon emissions," he added.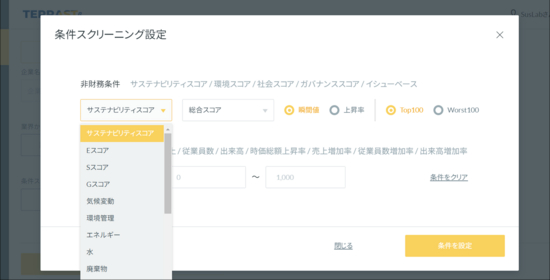 In this context, Sustainable Lab's strength lies in its vast ESG database and multiple assessment models. The company uses artificial intelligence (AI) to collect data in the ESG area from reports compiled by companies, local governments, websites, stock markets, government statistics, geographic information, media, etc. Then they provide these data to more than 20 companies, including major financial institutions, accounting firms, and consulting companies.
According to Hirase, they have compiled data on more than 4,000 companies in Japan and overseas (as of this story's publishing date). The collected data are sorted into some 500 common denominators.
"With these databases and methodologies, we can conduct vertical, horizontal, and diagonal analysis, as well as identify amazing companies. Based on the collected data, we can easily understand why they are considered good companies," said Hirase.
"For example, some methodologies emphasize gender equality, while others look at environmental contribution. There are also methodologies that look at social impact 100 years into the future. The client can freely select and customize these models to create their analysis axis to find out where they stand in each model."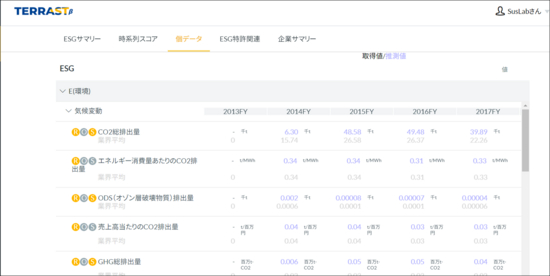 ● Social Entrepreneurs: Taking back the light
Hirase was an entrepreneur before founding Sustainable Lab. He majored in physics in college hoping to become an astronaut, but eventually gave up on this dream. But he always enjoyed reading the biographies of inventor Thomas Edison and Japanese physician Hideyo Noguchi, who influenced his decision to found a venture company that would change the world.
He established a series of companies related to agriculture, solar sharing, community development, and school management dealing with nursing care and welfare. During this process, he realized that environmental and social entrepreneurs were not getting any spotlight.
"About 20 years ago, people would tell us that we should just work for non-profit organizations (NPOs) and not make money from our environmental and social contributions. People in those industries gritted their teeth and worked hard, but they still did not make money and worse, the spotlight was not on them," he recalled.
But in 2015, the United Nations Sustainable Development Goals (SDGs) and the topic of sustainability gained attention. It was during this time when Hirase met Yasuyuki Kato, a visiting professor at Kyoto University's Graduate School of Management, and is currently a part-time director of the Sustainable Lab. It was Kato who gave insight into ESG finance.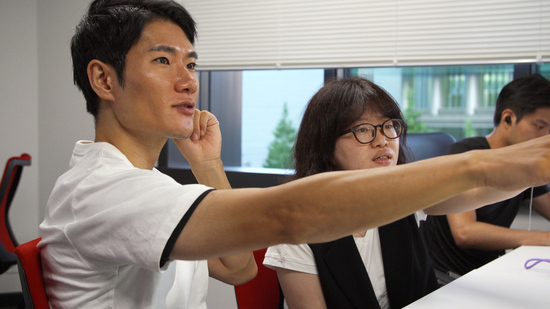 Hirase said, "That time, I realized that if you shine a light on a good company, all kinds of things will come, not just money. Creating that infrastructure and flow is my goal. That led to the business model we have today."
"This is what inspired the names of the ESG databases such as "TERRASTβ" and TERRAST for Enterprise β." The names refer to those who "illuminate" good companies amidst the vast sea of data."
● Japan lags in ESG Disclosure
Hirase pointed out that Japanese companies lag in visualizing their ESG efforts as data and making it appealing to an external audience. "The old-fashioned thinking of companies needing to be strong to make money has damaged human society and distorted people," he said. "Today, companies must be both strong and kind at the same time. However, Japanese companies have not done a very good job in assessing themselves in this regard." 
"There is a very Japanese mindset that people should not boast about themselves and a shared feeling that 'they should understand without me saying it.' But unless data is compiled, visualized, and explained externally, efforts by those individual companies will not be fully understood. This mindset is also why we have a hard time attracting foreign investors to Japan," Hirase said.
Translation by Tony McNicol
For inquiries regarding this article, please contact jstories@pacificbridge.jp.
Click 
here
 for the Japanese version of the article.
This article is based on J-Stories' own reporting.