J-STORIES - It sounds like the story of "Hansel and Gretel," but this is no fairy tale: A Japanese startup has concocted the base ingredients to create "edible" homes. Instead of gingerbread, however, Tokyo startup, Fabula, is making building materials from waste food such as onion skins, misshapen vegetables and coffee grounds.
The process was developed by
Fabula
CEO Kota Machida while he was a student at the University of Tokyo. Food waste such as nonstandard-size vegetables, which are often discarded for aesthetic reasons, coffee grounds, or leftovers from food processing are dried and turned into powder. Then, they are heat-compressed in a mold to produce a material they have also named "fabula."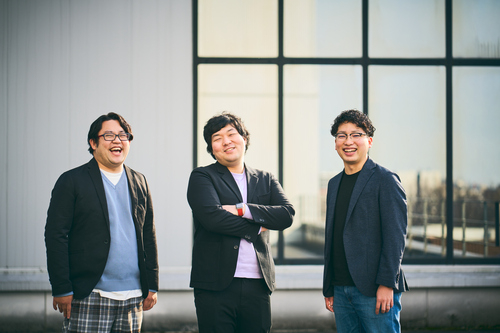 The company is working on "fabula" building materials that are strong enough to replace plastic and concrete. Any foodstuff can be used, but according to the company's research, the champion is Chinese cabbage, which has just the right balance of sugar and fiber and is remarkably strong. A 5-millimeter-thick sheet can support a 30-kilogram load, and also has a "bend strength," or the ability to resist failure when bent, that is four times greater than concrete.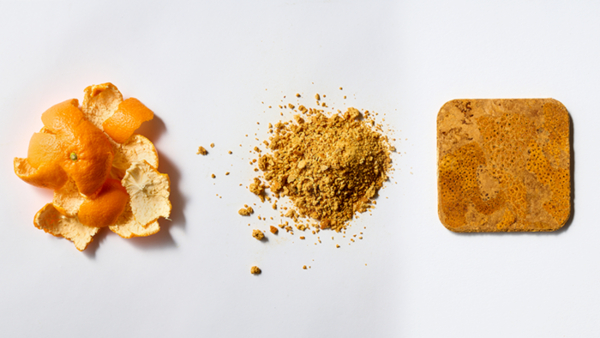 In addition to being simple to make, "fabula" can be created in different colors, textures and even aromas, depending on the kind of food waste, drying method and size of the powder grains used.
A variety of products can be made, including ornaments, furniture and tableware. For example, a coaster made from coffee grounds "fabula" is brown and smells of coffee. A purple sweet potato "fabula" plate is a beautiful purple color. Each item is unique and tells the "story" of its 100 percent natural source material.
Founded in October 2021, Fabula is already endeavoring to promote various products made from its self-styled material. From July 27 to 29 at an event with a sustainability theme named Green Work Hakuba, it showed flatpack stools made from Chinese cabbage and coffee grounds, as well as "fabula" coasters that visitors could pick up and smell.
On Aug. 1 the company set up
a webshop
to sell the coasters and also has plans to offer sheets of "fabula" measuring 30 square centimeters for home improvement projects.

Another idea for the future is to make products that utilize the unique origin of the source material. For example, a coffee shop could use "fabula" tables and chairs made from its own coffee grounds.
Fabula COO Takuma Oishi told J-Stories that the company is now looking at ways to manufacture three-dimensional objects out of a single piece of "fabula" that "tap into the colors and aromas of the raw materials."
He also shared an even more mouthwatering dream for the "edible" material. "For example, temporary housing in evacuation centers used during natural disasters could be built with this material, and the houses could be used for food during emergencies."
Translation and Editing by Tony McNicol
Top page photo by anontae2522 / Envato
For inquires about this article, please contact us at jstories@pacificbridge.jp
Click here
for the Japanese version of the article.
In addition to J-Stories' own research, this article also uses information from the following websites: