J-STORIES - In Japan, as raw fish is processed into sashimi, sushi, and other dishes, every year approximately 660,000 tons of unwanted fish parts are thrown away. But Japanese companies have found a use for some of this malodorous mountain of marine waste: attractive and sustainable "
fish leather
" made from fish skin.
In April 2020, startup
Think Sea Co.
launched its "
tototo
" fish leather brand. Based in the city of Himi, a major fishing port in Toyama Prefecture, the company turns raw skin from fish such as yellowtail, red sea bream, and sea bass into items such as wallets, belts, business card cases, and cellphone cases, then ships them all over Japan.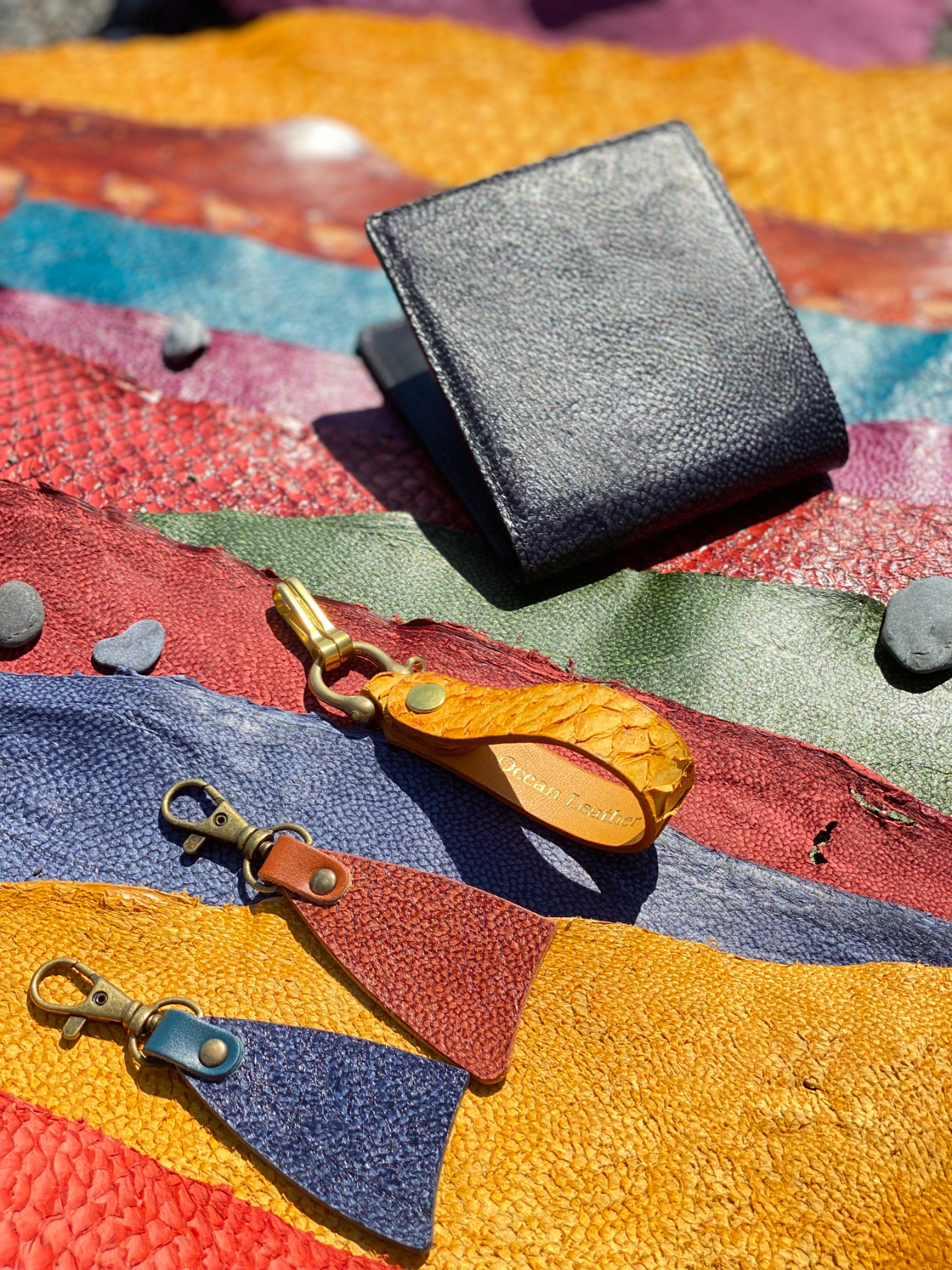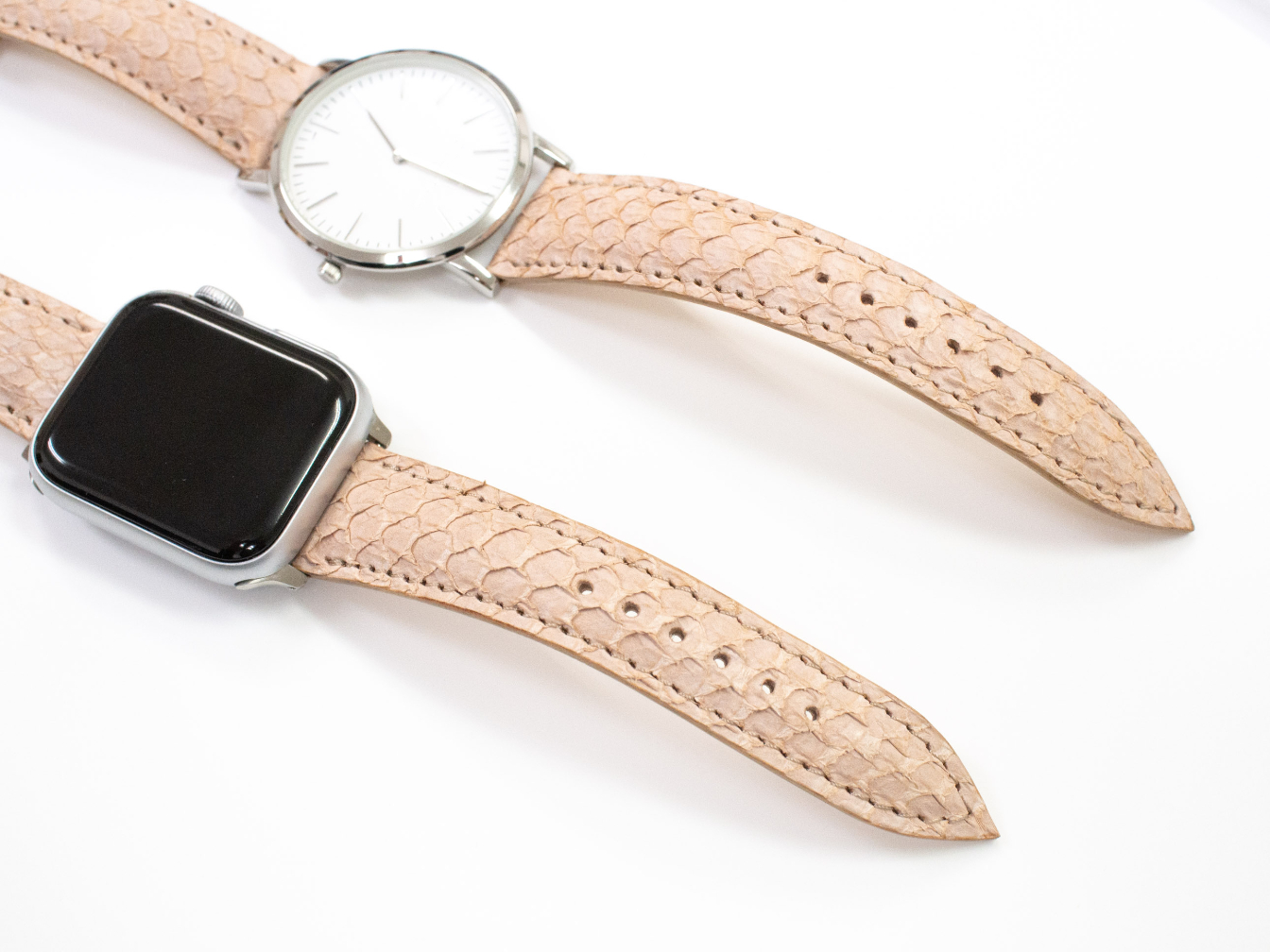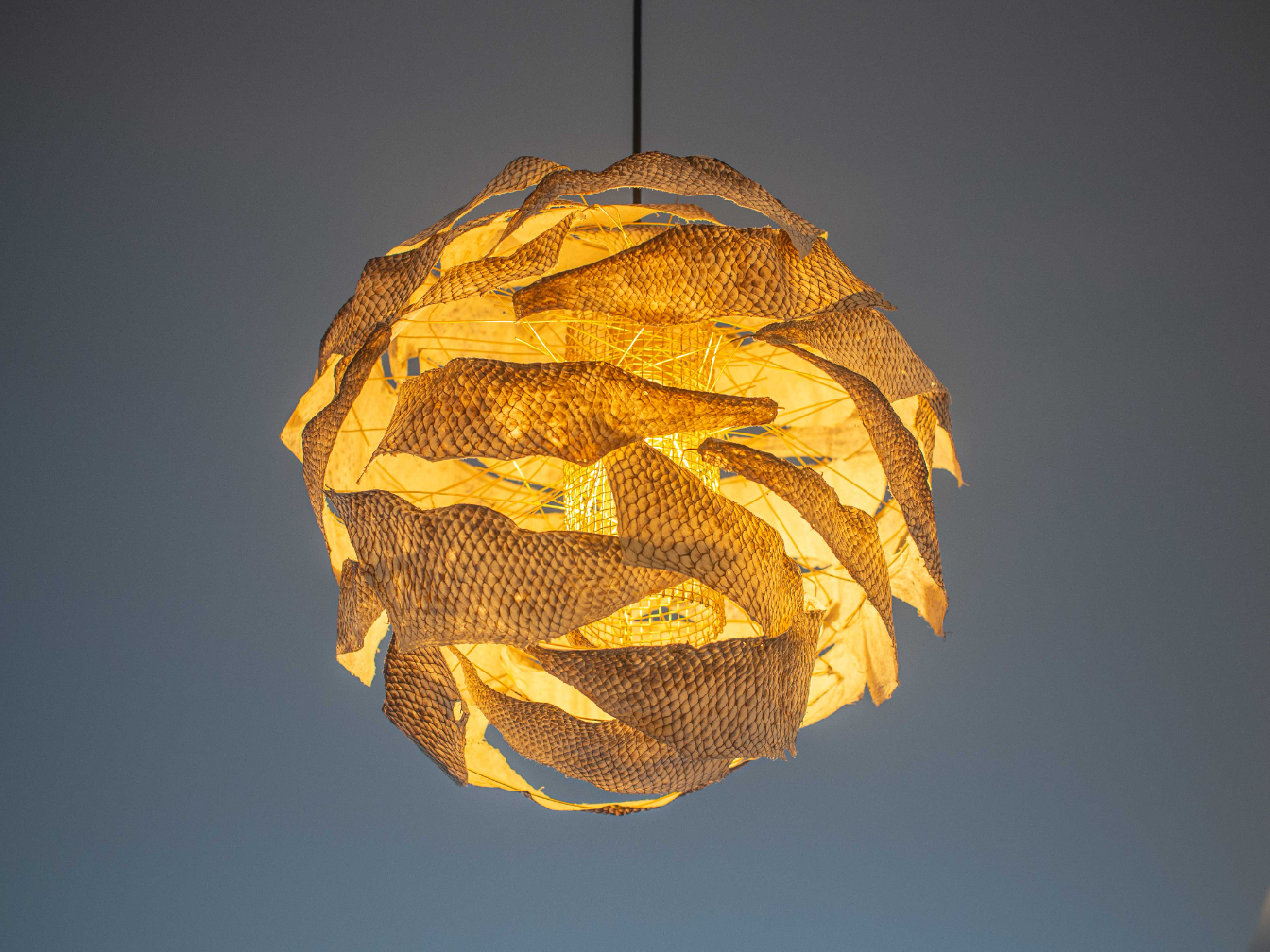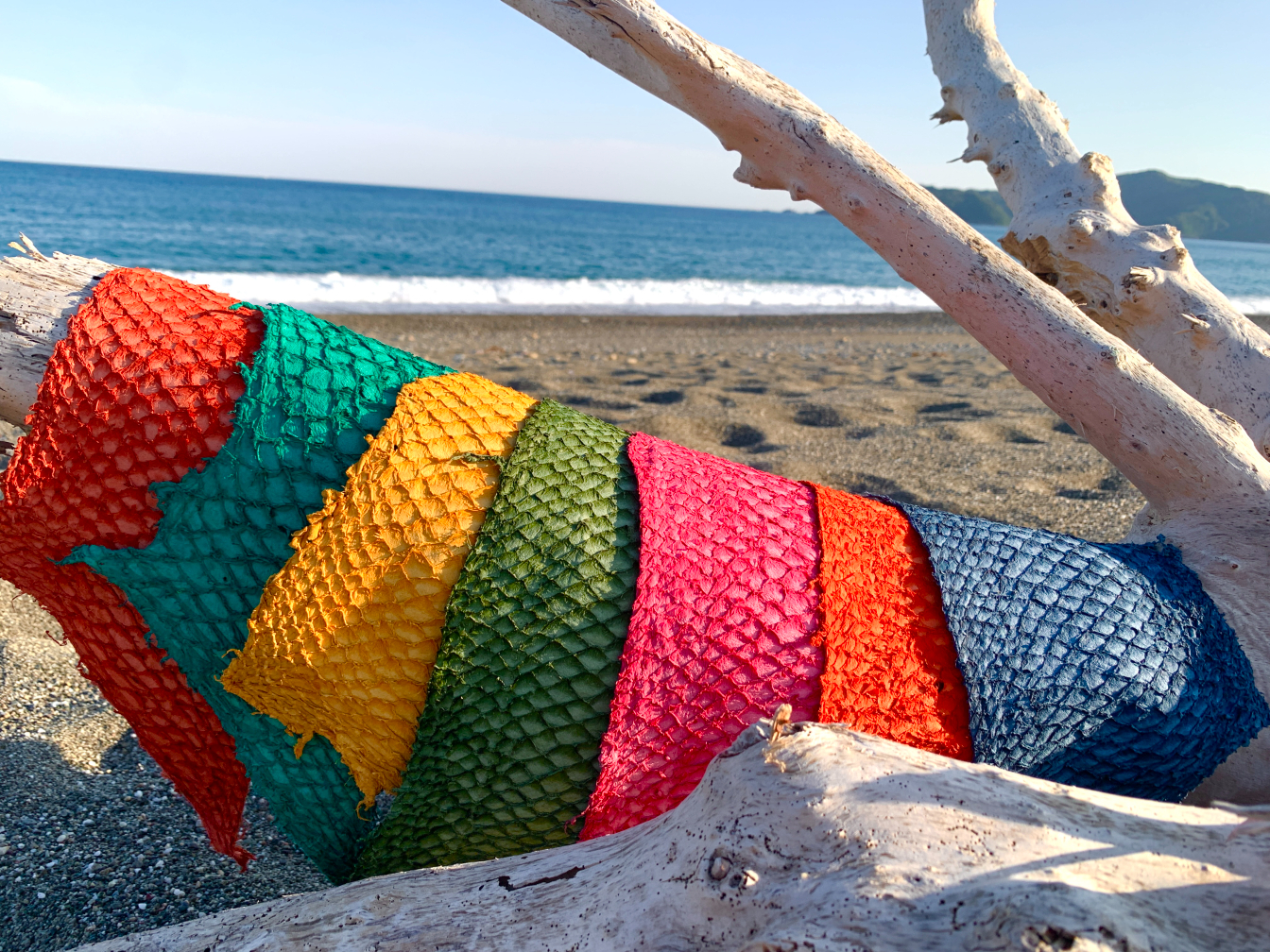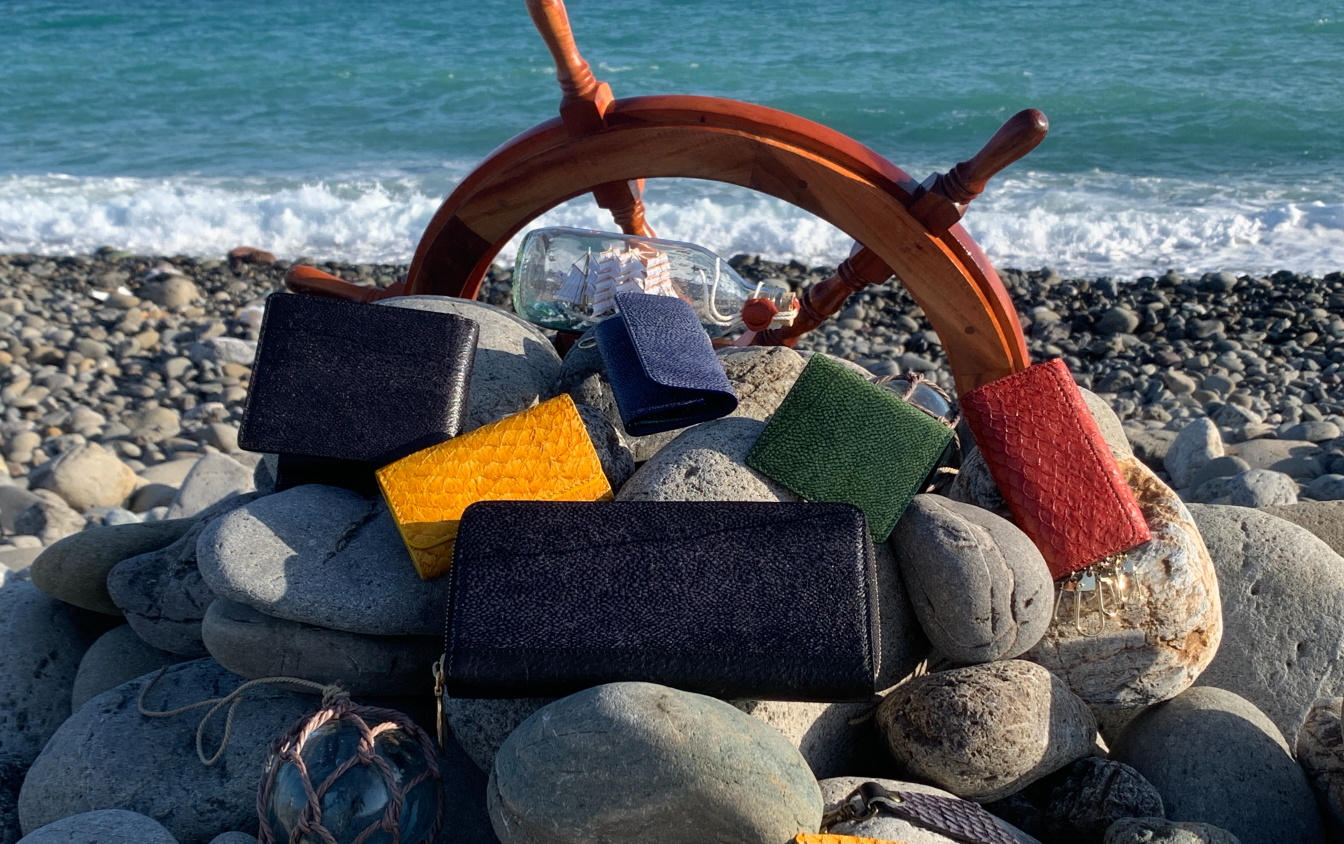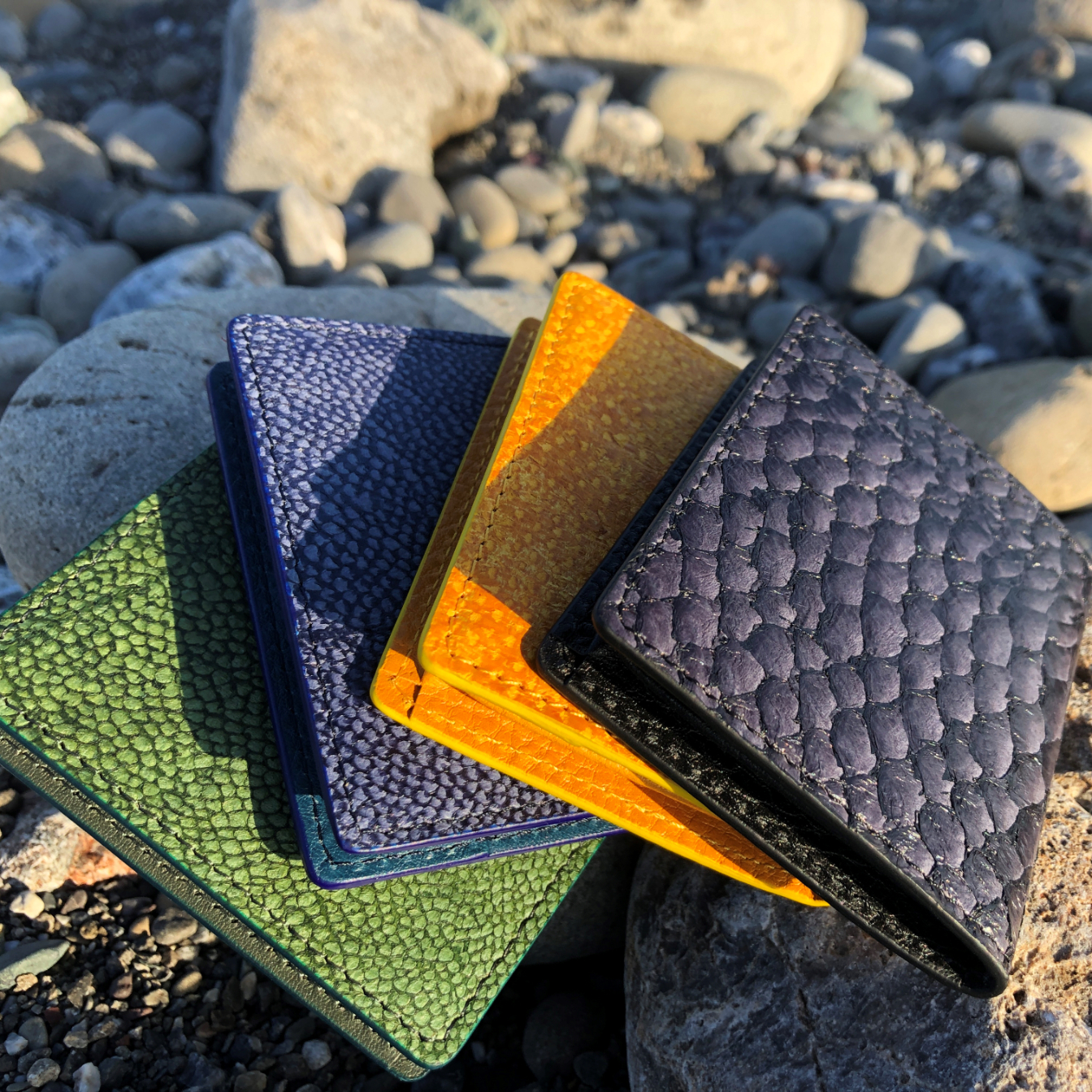 The company buys raw skin normally discarded by fishmongers and other suppliers, then turns it into fish leather during a month-long process that involves removing oil and other substances, salting, tanning, dyeing, and sewing – all without artificial chemicals. The resulting leather is just as strong as regular animal leather; and what's more, because each fish's scales are arranged in a slightly different pattern, each item created from the fish leather is unique.
In fact, fish leather production has a long history in Japan. There are documents that record how indigenous Ainu people made shoes and clothes from fish skin. In fact, it was a local project to make sandals made from fish skin leather that inspired Think Sea Co. CEO, Tomohisa Noguchi, who joined the footwear research project to find out more.
But he told J-Stories that commercializing fish leather was no easy process – not least because of the fishy smell. "At first it was continual trial and error," he says. "We spent two-and-a-half years getting rid of the problematic smell and achieving the characteristic softness of leather."
In order to share this technology with more people, last year Noguchi applied for Think Sea Co. to join the
United Nations Development Program
's "Development of Effective Use of Fish Skin and Waste" project in the South Pacific nation of Samoa. Since May, the company has been providing technical guidance on fish leather production there.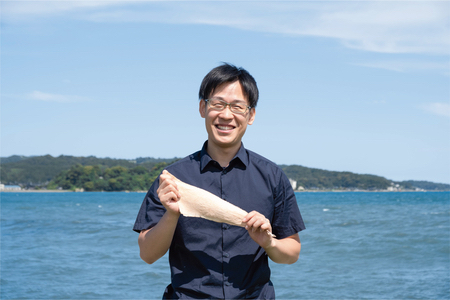 Another Japanese fish leather producer is also participating in the project.
Ocean Leather
, which launched in 2021 on the southern island of Shikoku, makes and sells fish leather from yellowtail, sea bream, salmon, dorado, sturgeon, tuna, and other fish. It also produces fish leathers to order for large manufacturers.
"Of course we want to reduce the amount of fish that goes to waste,"Ocean Leather CEO Hiromi Takahashi told J-Stories, "but in buying that waste as a raw material we also hope to promote the fishing industry."
Both companies are seeking to combine social contribution, sustainability, and the growth of their own business.
"Different fish live and are consumed in each country," Think Sea's Noguchi said about his company's activities in Samoa. By providing support to other countries, we would like to explore new possibilities for fish leather."
Ocean Leather's Takahashi agrees, adding: "We can expect to see further market expansion not by keeping this technology to ourselves, but by passing it on to others."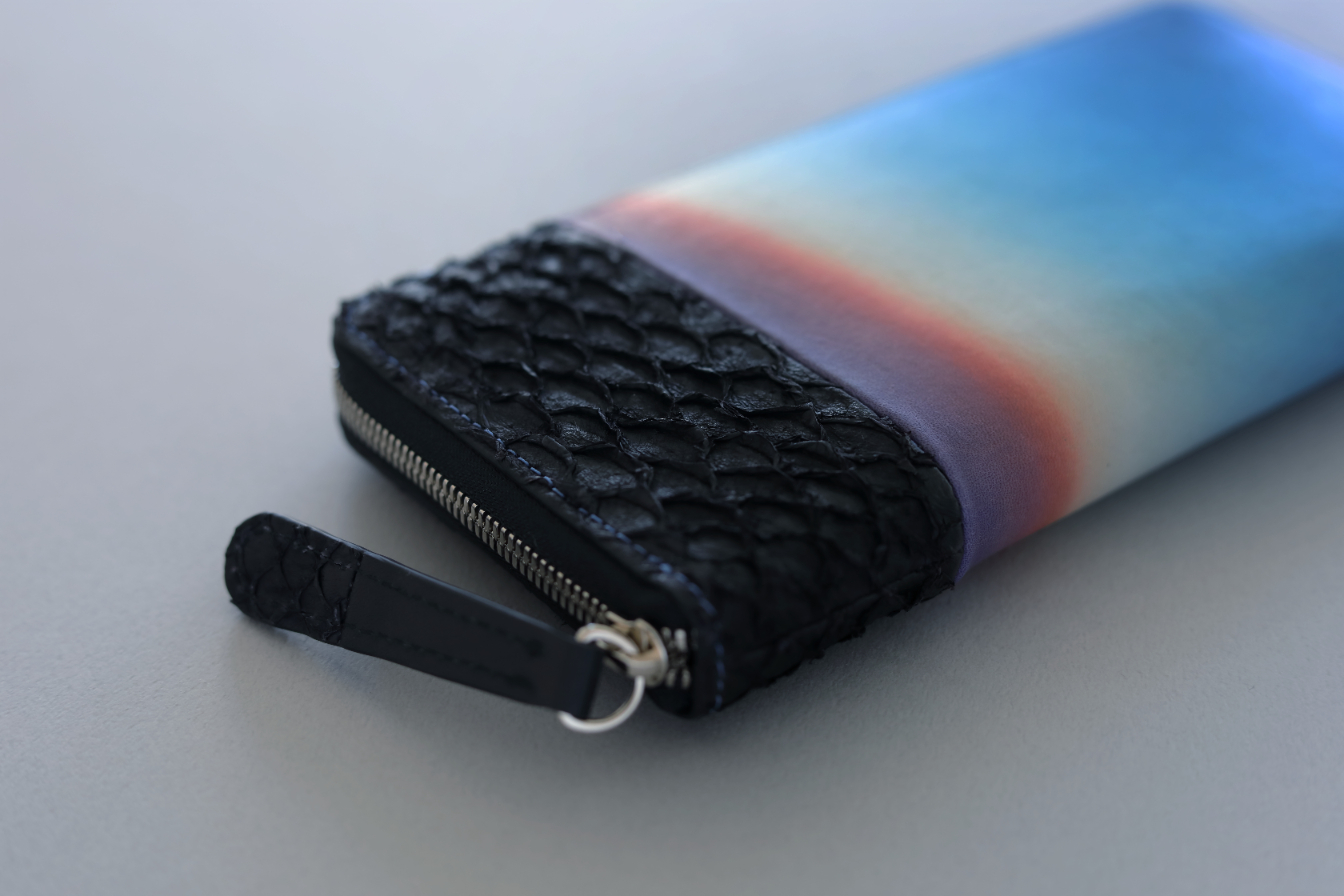 Translation by Tony McNicol
Top page photo by Ocean Leather
For inquiries about this article, please contact us at jstories@pacificbridge.jp
Click
here
for the Japanese version of the article.