J-STORIES - At a glance, they look like any old headphones used to make that commuter train journey more bearable. But Vie Zone earphones ditch the beats in favor of what can rightly be called a brainwave. They measure the user's brain activity and send that data to a smartphone, providing neurofeedback that could potentially help alleviate stress, improve concentration, assist meditation, or just decide when the gray matter needs a break.
The headsets are one of several "brain-machine interface" devices recently developed by Japanese companies taking part in a new brain-tech field that fuses AI and neurology. Japan's
Mitsubishi Research Institute
estimates that the brain-tech industry will be worth ¥5 trillion, or US$36 billion, in 2024.
Made by the Kamakura-based company
Vie Style
, the Vie Zone device was developed with the help of crowdfunding, and around 300 sets of the earphones have been sent to supporters to date.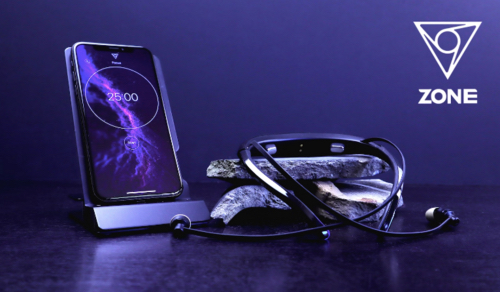 Vie Style has been working with the University of Tokyo's School of Engineering on research to demonstrate the effectiveness of its earphones. This November, they presented the results at the Society for Neuroscience in Washington, D.C. They showed that Vie Zone could measure brain waves that indicate a "zone state" of high concentration, and that neurofeedback could potentially guide users into that zone state.
The company has also conducted experiments with the National Cancer Center Hospital East in Kashiwa City, Chiba Prefecture, to investigate the effectiveness of anesthetics during endoscopic procedures. Results to date indicate the earphones can easily and accurately monitor patients' sedation levels. In the future, it hopes to develop technology that might improve an anesthetic's effectiveness through aural stimulation.
Vie Style's Tomo Kusutomi told J-Stories that the company's strength is creating systems "that update the senses by bringing together neurotech and entertainment."
"In the future, we want to improve wellbeing by focusing on healthcare services that make preventative medicine easy," he says.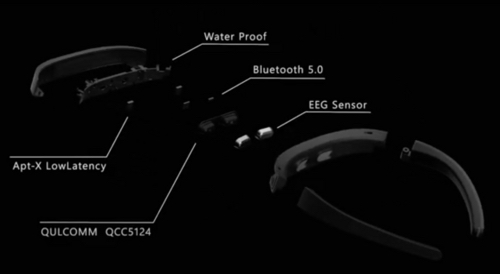 Toppan
Inc. is another company that has released a headset that can measure brainwaves. Named "b-tone," it consists of a single earphone that sends data to the user's smartphone. By analyzing the user's level of concentration it could be used to improve office working environments, or cram school study materials, the printing company says.
And this November, Tokyo-based startup
CyberneX
opened a
"relaxation salon
" that uses an earphone brainwave monitor developed by the company. Consisting of two earphones that measure and display relaxation level, the system provided neurofeedback to deepen the relaxation experience.
Translation by Tony McNicol
Top page photo by Prostock-studio/Envato
For inquiries about this article, please contact us at jstories@pacificbridge.jp
Click
here
for the Japanese version of the article.
In addition to J-stories' own research, this article also uses information from the following websites: