J-STORIES - A Japanese joint venture is bringing wearable tech to women's health with the world's first "smart" underwear.
The ultra-absorbent "period panties," which were developed by Tokyo femtech startup Bé-A Japan and Kyoto-based wearable device developer, Mitsufuji, make use of conductive fibers in the underwear's crotch to detect the amount of menstrual blood absorbed. This data is sent to the cloud via an ultracompact transmitter and can then be viewed on the wearer's smartphone.
Menstrual blood loss volume can be a crucial health indicator, and measuring it helps to identify potential menstrual disorders and prevent uterine fibroids and diseases such as endometriosis.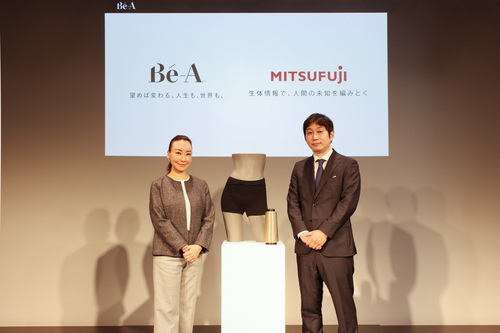 But the briefs are far more than just a femtech product. While there are widespread calls for the promotion of diversity and gender equality, there is still a strong sense in society that menstruation is a "women's problem," when it is in fact an issue for everyone, said Kumi Takahashi, CEO of Bé-A Japan, which was founded in 2020 with ¥100 million in crowdfunding.
Furthermore, the development of the new product was motivated by the desire to improve an unusual situation in which many of the world's menstruating women don't know exactly what amount of menstrual blood loss is "normal" for themselves, she added. Indeed, a variety of factors can mean that the amount of blood loss and menstruation cycle duration can vary from individual to individual, further complicating the matter.  
"We want to use the topic of periods to change society," Takahashi said.

In this regard, Bé-A is working to increase awareness about menstruation through various activities, such as events in Tokyo and Osaka department stores, and talks to both female and male high school students.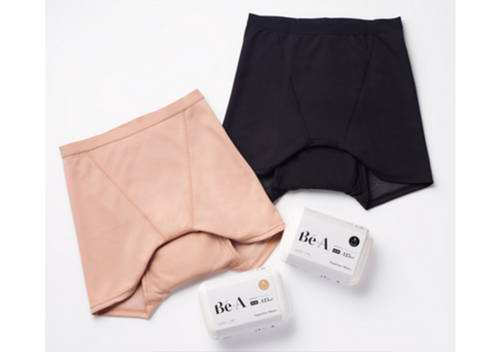 Femtech products and services focusing on women's health have been increasing in recent years to create a market that is expected to grow to around ¥5 trillion (US$34.3 billion) by 2025. Among them "smart" tampons that send data to the cloud to monitor health are already available in the United States and Israel.
However, Be-A's product is a world-first in the "wearable device" category. In an effort to further distinguish its product, Bé-A Japan has also focused on the less high-tech aspects of its underwear, including fluid absorption, leakage prevention and odor reduction.
To aid product development, the company interviewed 7,000 people, including product purchasers, staff from
Zipair
 — a subsidiary of Japan's flag carrier Japan Airlines — nursery school teachers, and medical professionals.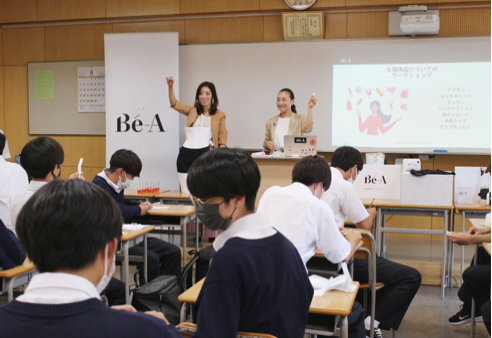 Bé-A's smart panties will be among the products and services targeting women's health on display at
Femtech Tokyo
 later this month, and then from next year the company plans to start testing the panties to put the new technology to practical use.
Translation by Tony McNicol
Top page photo by matskevichtanya / Envato
For inquires about this article, please contact us at jstories@pacificbridge.jp
Click here
 for the Japanese version of the article.