J-STORIES - "What is your dream?" That was the question posed by a Japanese social entrepreneur to 201 young people around the world. Their answers now serve as a textbook for global understanding.
His own personal dream to make the world into a "single school ... where people from all over can come together and learn from each other" began in 2014, when Ichikawa took part in
One Young World
, an annual summit dubbed "the
Davos
for young people."
Attendees were aged between 18 and 32 and came from more than 190 countries, but it was a speech by one participant in particular that left a powerful impression on Ichikawa.
Yeonmi Park
, who was then 21, described how she fled starvation in North Korea at the age of 13 only to fall into the hands of human traffickers in China. After managing to escape, she risked her life crossing the Gobi Desert, before eventually finding a safe haven in South Korea. She now lives in the United States.
But through it all, she never gave up on her dreams. Ichikawa says that "her message was like a challenge to me … to do something that only I can do."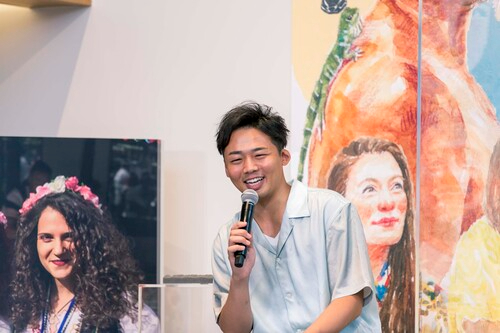 After pondering exactly what that was, Ichikawa concluded that the answer lay in education. So, in 2019 he set up
World Road
, which organizes events and workshops helping to fulfill his own dream "to make the world a single school."
He was curious to find out the dreams of young people around the globe. The easiest way, he thought, was to ask them, and the book is the culmination of that quest. A year on, "We Have a Dream" has sold over 50,000 copies, mainly to people in their 20s and 30s.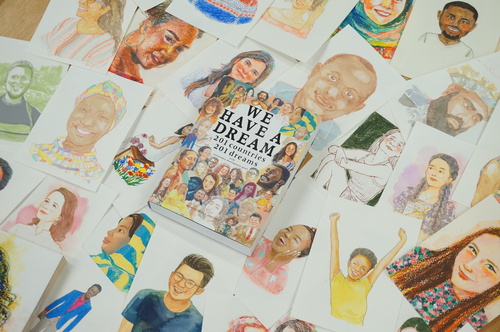 Sales have been boosted by new educational projects led by Ichikawa that involve young people who were featured in the book. One of them was by Canadian national
Lissa Ng
, who described her dream in the book as "a world of more confident women chasing their dreams and purpose in life."
In a joint initiative with One Young World, Ng held online lessons earlier this year for students at
Fukuoka Futaba Gakuen
, a high school for girls on the southern Japanese island of Kyushu.
Ng herself was raised in what she calls a "traditional" family. She was discouraged from going to university and pushed into marriage at an early age. But she taught herself computer programming and eventually founded MentallyVR, a platform where people psychological challenges can receive therapy anonymously. During her lessons, she encouraged students to break through old social norms and pursue their dreams.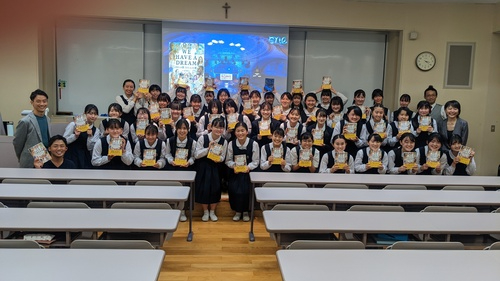 Similarly, in late spring young people from Papua New Guinea, Tonga, and Palau gave online lessons to students at the
Aoba International School in Tokyo
. The program covered sexual equality, and solving social and environmental issues.
A Discovery Channel
documentary on the book project
is also in the works, and an event to mark its completion will be held at
Daigoji Temple
in Kyoto on Sept. 7, with three young people featured in the book invited as special guests. An exhibition open to the general public is planned for Sept. 8 to 21 and the documentary should reach theaters by the end of the year.
Ichikawa is hoping to publish a second edition of WE HAVE A DREAM, saying that he would like to release a book featuring the voices of young people "about once every four years, like the Olympics."
"I want to expand this circle of mutual learning to even more people so that the Earth can someday become one large school where all can learn." .
Translation and editing by Tony McNicol
Top page photo by engy91 / Envato
For inquires about this article, please contact us at jstories@pacificbridge.jp
Click here
for the Japanese version of the article.
In addition to J-Stories' own research, this article also uses information from the following websites: