J-STORIES - When Japanese-American singer-songwriter Ai launched her 
TAP
 Instagram project in June, she saw an opportunity to kill two birds with one stone. It would allow her to give voice to those working toward sustainable development goals (SDGs), and at the same time provide her with a platform to bring people together and "take action for peace" — or "TAP."
Ai is using the TAP Instagram feed to share information related to SDGs in a fun and easy-to-understand way. As the project's editor, she posts photos and videos of different people who work in the field of sustainability, introducing them all as "TAPists." 
"Having a dream and communicating that is the first step toward taking action on SDGs," said Ai, who is also known as a music producer and actor.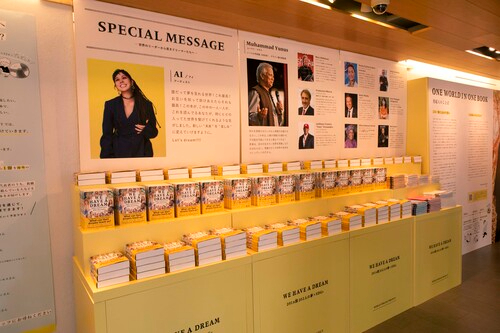 Most of the contributors to the book are members of
One Young World
, an annual summit dubbed "the Davos for young people," which
this year was held
in the British city of Manchester. In their essays, they share heartfelt messages of hope and determination for a future that transcends differences in religion, race or gender.
Ai's song "Not So Different"
was the official song
for the 2020
One Young World Japan caucus
in Tokyo, for which she produced a special music video. This and video-recorded messages from summit participants will be featured in a special TV program titled "
Project Hope
," which will be aired on Dec. 10 on the Discovery Channel, with additional broadcasting of the show on Dec. 14, 17 and 25.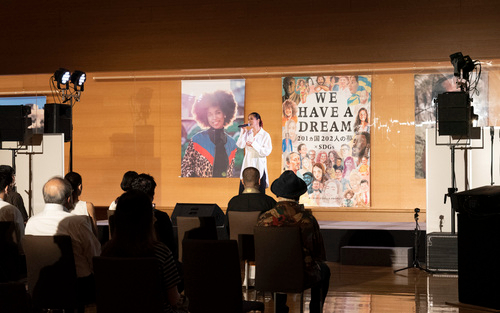 "I felt that the individuals in this book have the potential to connect our sometimes fragmented world," said Ai who was born in Los Angeles to a Japanese father and American mother. "I hope they make a fun new future," she added.  
The messages relayed by the young people featured in the book resonated with Ai, whose own multicultural upbringing provided her with a unique perspective and helped shape the messages in her self-penned songs.
"I want to make the world a place where people get along," Ai told J-Stories. "I thought about what I could do, and that was to connect people through music. We may have different ways of doing things, different customs, and different habits, but our desire to make the world a better place is the same, and I wanted to express that through music."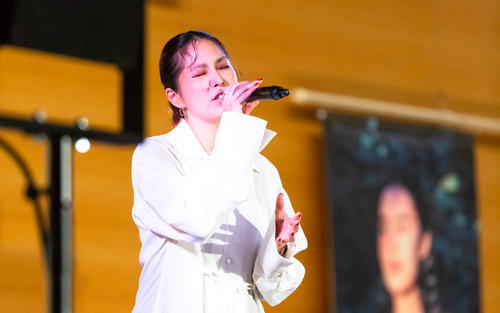 Translation and Editing by Tony McNicol
Top page photo by Project Hope
For inquires about this article, please contact us at jstories@pacificbridge.jp
Click 
here
 for the Japanese version of the article.